Updated on November 21, 4:25 p.m. (GMT+8): Updated company name.
Genshin Impact's lore and story are vast, just like the world of Teyvat.
With over 50 playable characters, each with their own tales, and seven nations rich in culture, there's always something new every time you log in to the game.
If you want to explore Teyvat before the era of the traveler twins, HoYoverse's Genshin Impact manga comes as a highly-recommended read. It focuses on Mondstadt and its founders, and features characters not yet present in the game, such as Vennessa and Eroch.
Here's how you can read all the chapters of the Genshin Impact manga.
How to read the Genshin Impact manga chapters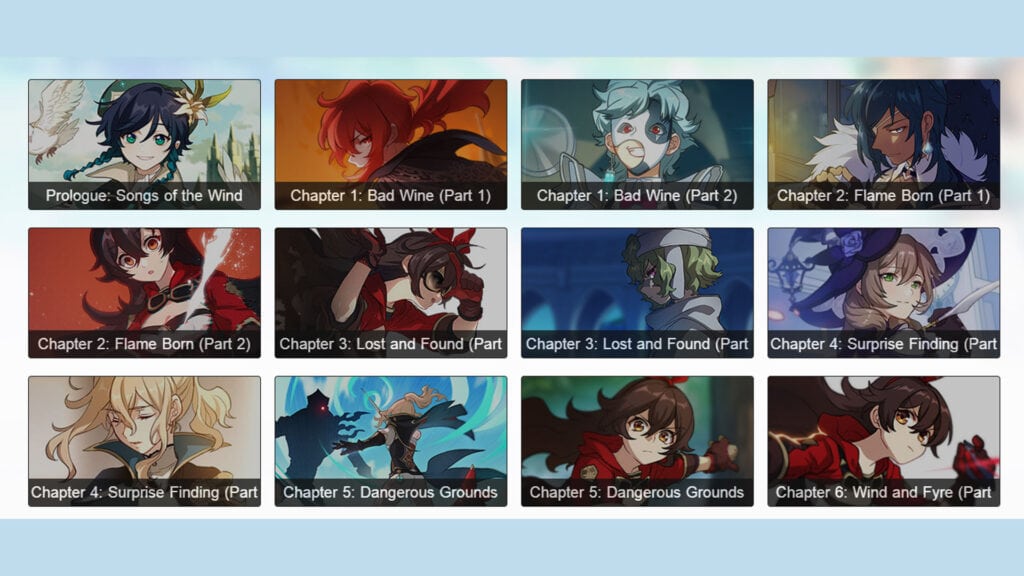 Here is a step-by-step guide on how to read the Genshin Impact manga:
Visit the Genshin Impact website, click on the "Explore" tab, and choose "Manga". You may also read it through their Webtoon page.
Click on a chapter you wish to read.
Just like a typical Japanese manga, the book reads from left to right. Click on the left arrow to turn the page, and the right one to go back to the previous page.
The Genshin Impact manga is divided into 27 parts, with a total of 14 chapters including the prologue.
| | |
| --- | --- |
| CHAPTER | MANGA TITLE |
| Prologue | Song of the Wind |
| Chapter 1 | Bad Wine |
| Chapter 2 | Flame Born |
| Chapter 3 | Lost and Found |
| Chapter 4 | Surprise Finding |
| Chapter 5 | Dangerous Grounds |
| Chapter 6 | Wind and Fyre |
| Chapter 7 | Dusty Chest |
| Chapter 8 | Final Clue |
| Chapter 9 | Ludi Harpastum |
| Chapter 10 | Fools Trick |
| Chapter 11 | Serpent's Dance |
| Chapter 12 | Unshrouded Resolution |
| Chapter 13 | Dual Recurrence |
---
---
Where to buy the Genshin Impact manga?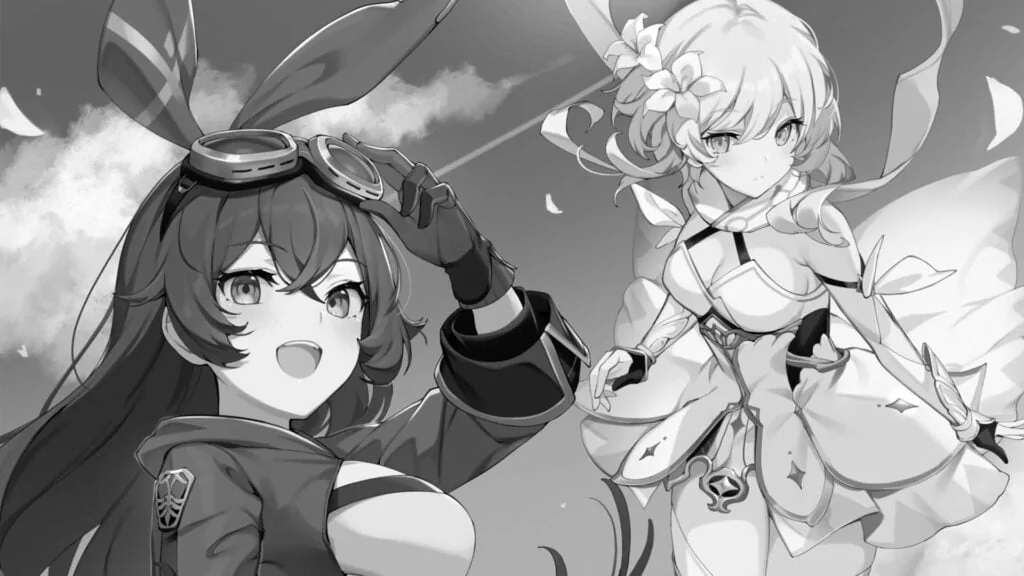 Unfortunately, for collectors, HoYoverse is not yet selling physical copies of the manga.
Fret not, because you can still get officially-licensed HoYoverse manga from Kadokawa. This is different from the manga available online.
The Kadokawa version is called the Genshin Impact comic anthology and is a lighter, non-canon read for fans.
The Genshin Impact comic anthology is available on Kadokawa's website.
---
---