A flood of Kamisato Ayato cosplays has filled our social media feeds to the brim, and this one by willson618 stands out.
A veteran Japanese cosplayer famous for producing Satoru Gojo cosplays from Gege Akutami's Jujutsu Kaisen franchise, he has portrayed multiple male characters from other popular anime too, like Tokyo Revengers, Link Click, and Howl's Moving Castle.
He's also a fan of Genshin Impact's masculine lineup, having previously done Tartaglia and Zhongli from Chinese-inspired region, Liyue.
Perhaps most befitting of all is his latest Kamisato Ayato cosplay, where he brings this 5-star Japanese character from Teyvet's Inazuma to life.
---
---
Kamisato Ayato cosplay by willson618 takes us to the Chinju Forest in Inazuma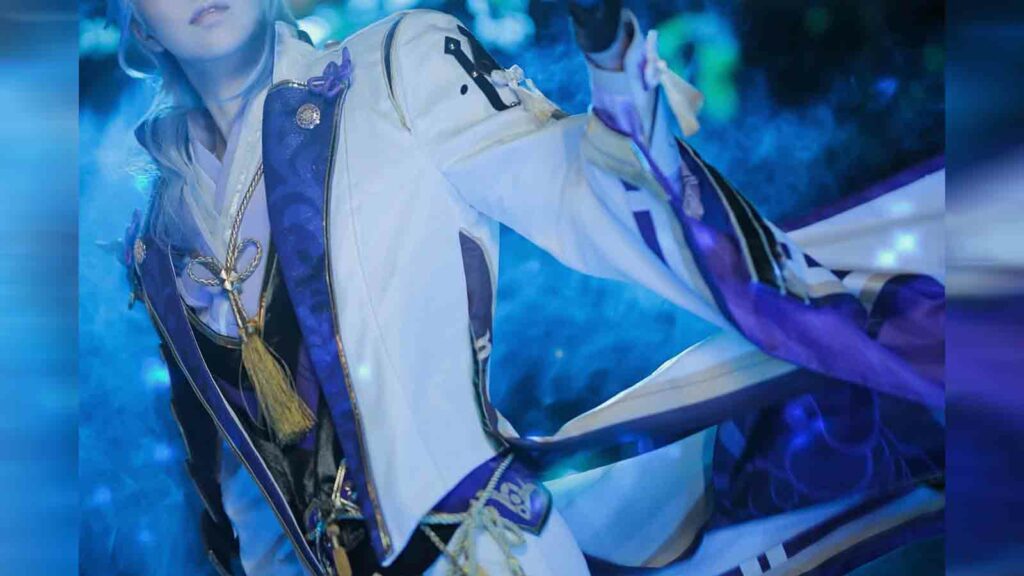 Posing against dense bushes and illuminating cyan blue flowers that form the backdrop of Narukami Island's Chinju Forest, Will's Ayato stares into the camera with a sensual gaze under the eternal night sky.
He captures the mysteriousness of Ayaka's older brother in one look, a character who talks a lot, but also doesn't reveal much.
Head of the Kamisato Clan, Ayato wears a fitting, formal-looking outfit called Silk Splendor that blends a classic Western suit with traditional Japanese designs. Will nailed his prim and proper outfit down to the tee, paying special attention to the intricate, golden braids and tassels on his chest and waist.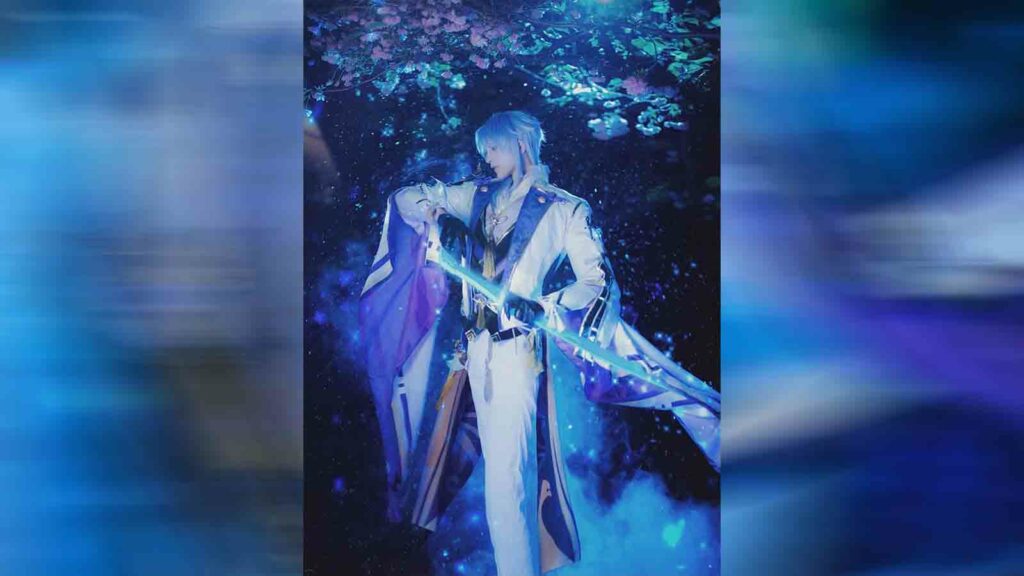 He also posed with the Haran Geppaku Futsu, Ayato's 5-star signature sword in an elegant way that shows off the outfit's long, flowing sleeves.
Before this photoshoot, Will first teased his Kamisato Ayato cosplay in the most tantalizing manner by reimagining the Yashiro Commissioner in a much more intimate setting.
Wearing a thin white robe, he put Ayato in a completely different light, in a dim hallway with shoji screens, just like his house at the Kamisato Estate.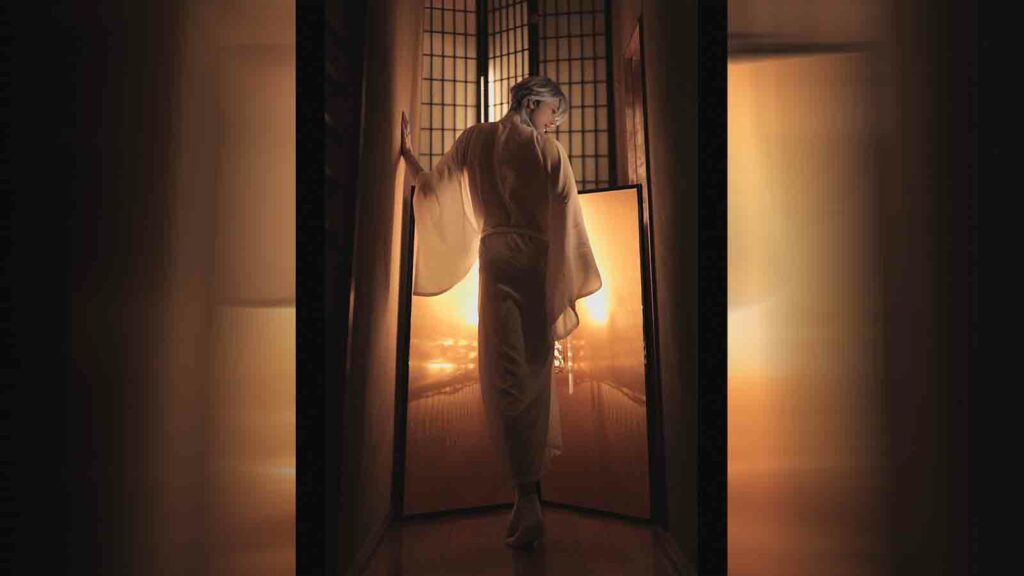 So this is what the commissioner looks like without his armor.
---
Follow willson618 on Instagram and Twitter to view more of his more amazing cosplays.
READ MORE: I spent US$400 in 3 days for Kamisato Ayato and his signature sword