Here's one more reason why you should use Benny in the Spiral Abyss.
Bennett is one of the best 4-star supports in Genshin Impact because he provides burst healing, and has the ability to be a battery for other Pyro characters. You'd be surprised to learn however, that the Adventure Team leader actually has more tricks up his sleeve.
YouTuber Michael "Mtashed" Tash explained that despite being a support character, Bennett has a hidden skill mechanic that could very well make him a standout DPS character in many parties.
---
---
Mtashed reveals secret Bennett mechanic that turns him into a meta DPS in Genshin Impact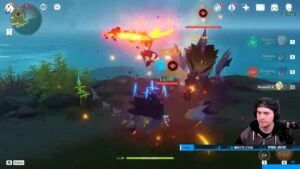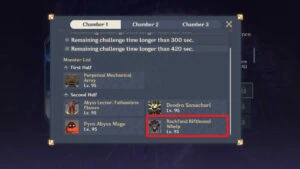 In a short clip from his stream, the YouTuber demonstrated how Benny's elemental skill, Passion Overload, could be taken advantage of when facing bigger enemies.
The second charge of Passion Overload unleashes a Pyro explosion that knocks down opponents around Benny. While this works wonders on crowds of slimes and hilichurls, it truly shines against Rifthounds.
Rifthounds are fairly agile and frequently teleport to your location to land a quick swipe. If you're using Benny, he can take the hit while channeling Passion Overload, and retaliate with the second charge that guarantees a knockdown on the enemy type.
The secret mechanic might not be familiar to players due to the fact that Rifthounds only exist on Tsurumi Island, a quest-locked region in Inazuma. Whenever a new character is added, there's a chance that these wolf-like creatures will appear in the later stages of the Spiral Abyss.
Benny players can utilize this move on larger elemental Lawachurls, but bear in mind that you first have to destroy their shield to proc the knockdown.
You can check out the YouTuber's quick explanation and gameplay down below:
---
---
Follow ONE Esports on Facebook and Twitter for more Genshin news, guides, and highlights.
READ MORE: Mtashed reveals helpful level 89 trick in Genshin Impact