Games and esports this year were greatly shaped by the ongoing worldwide coronavirus pandemic.
While many esports events were cancelled or postponed, the industry continued to thrive thanks to the release of new titles (and the resurgence of an old one) across platforms, alongside new regional esports tournaments.
Valorant, Animal Crossing, Final Fantasy VII Remake, Fall Guys, Genshin Impact, The Last of Us II, and Cyperpunk 2077 were some of the most popular new games we spent hours on this year.
In the realm of esports, Riot Games pushed limits in two of their titles. Valorant created a new esports ecosystem altogether, while the League of Legends World Championship 2020 became the first international tournament to fly competitors into a bubble in Shanghai, China, and utilize the most high tech AR to deliver a great show.
Looking back at the year, these are the games, players, and matches that left a lasting impression on the ONE Esports writers:
---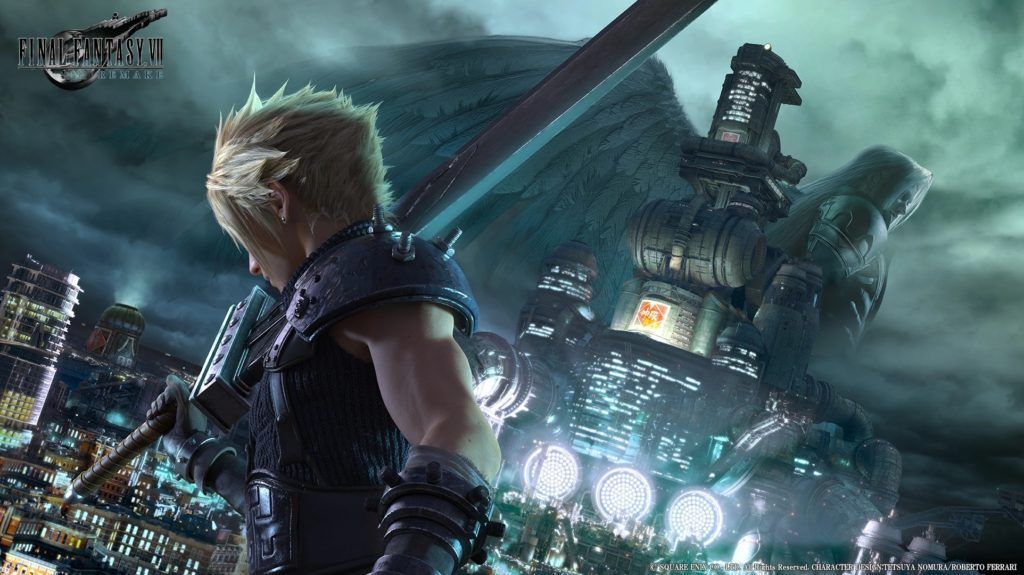 Game of the year: Final Fantasy VII Remake
I never played the original Final Fantasy VII. The first one I ever tried was FF VIII on the PlayStation One. Even then, I only ever got to the third disc, and never finished. The same thing happened when I picked up FF IX.
FF VIII remake is everything I ever envisioned an RPG to be, even back during the original PS days. I love the graphics, the non turn-based gameplay, and of course the original soundtrack. I bought a PlayStation 4 solely for this game just before quarantine started. It's officially the first RPG I've finished in my life, and I loved, loved, loved every moment immersed in it.
Match of the year: Top Esports vs JD Gaming, 2020 LPL Spring final
Yu "JackeyLove" Wen-Bo joined Top Esports in the final few weeks of the 2020 LPL Spring regular season. He completely turned their fate around, propelling them to become one of the best teams in the LPL. Alongside JD Gaming, these two giants headlined China's league all year. Their very first clash in the Spring final was super intense and emotional, as both teams pushed each other to the limits throughout the full five game series.
Team of the year: Suning
When I first wrote Lê "SofM" Quang Duy's story before Worlds 2020 started, his only goal was to be more well-known. Together with bot laner Tang "huanfeng" Huan-Feng, who shared the challenges of his personal life story, and the rest of the team, Suning overcame the toughest opponents to make it to the final. They pulled out Rengar and Shen jungle, scored the first-ever pentakill in Worlds, and stayed true to their own playstyle all the way.
---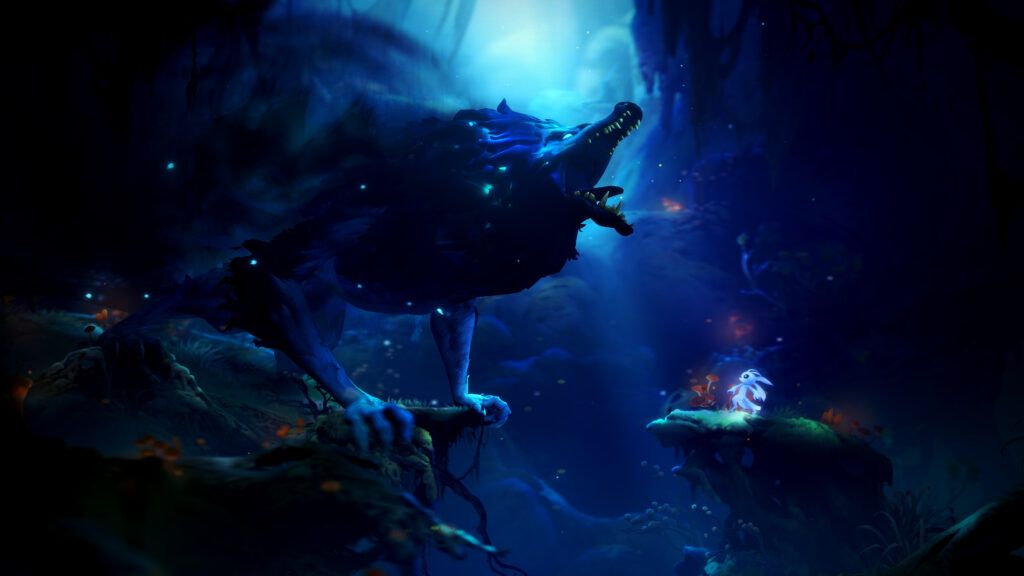 Game of the year: Ori and the Will of the Wisps
The long awaited sequel to Ori and the Blind Forest, the developers have done an amazing job of building on the original game, with more abilities and a customizable combat tree. The game is graphically stunning and the story will keep you hooked. Ori deserves so much more recognition.
Match of the year: OG vs Nigma, Game 1 Upper Bracket AMD SAPPHIRE OGA Dota Pit  League Season 4 
Up against OG, Nigma had to play a slow and patient game to win. If they fumbled a fight against Gyrocopter, it would likely have been over. Nigma played so perfectly to secure the win, it was beautiful.
Team of the year: Team Secret
Though the 2020 Dota 2 esports season has been rather dry, Team Secret continue to prove time and time again that they are a team you don't want to mess with. Their consistency across all their games is proof enough that going into the 2021 DPC season, Team Secret are going to be huge favorites.
---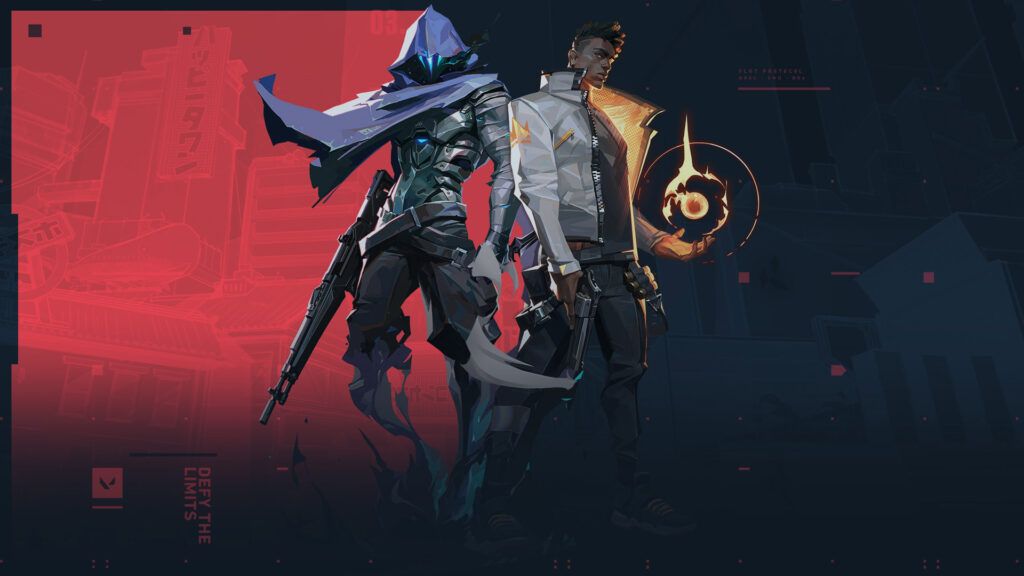 Game of the year: Valorant
For the past four years Overwatch has been my main game; I have thousands of hours logged in it. But since Valorant came out I haven't touched Overwatch. For me, Valorant delivers the perfect competitive shooter experience, with just the right combination of tactical gunplay and interesting abilities to let you get creative without being completely overpowered. Also, there's something super satisfying about bamboozling someone with a good Omen teleport.
Match of the year: TSM vs Sentinels, FaZe Clan Valorant Invitational winners finals
This match had it all: bad blood between the teams, huge plays from both teams' star players, and a crazy sudden death overtime that went to 34 rounds. The rivalry between these two teams had been building all Summer and you can tell they genuinely dislike each other. There was a lot more on the line here than just a spot in the grand finals.
Player of the year: Jay "Sinatraa" Won
I don't think anyone saw Sinatraa walking away from Overwatch. He was the star player on the best team in the Overwatch League. They had just won the championship in dominating fashion, and he was the reigning league MVP. It was a huge shock and a massive gamble when he suddenly announced his retirement to go pro in Valorant, a game that hadn't even been released at that point.
With Valorant's similarities to CS:GO, most teams were recruiting ex-CS:GO players, so it was a risk for Sentinels too when they picked him up. Amazingly, Sinatraa has surpassed all expectations. For him to arguably be the best player in two different games within the same year is just astonishing to me.
---
---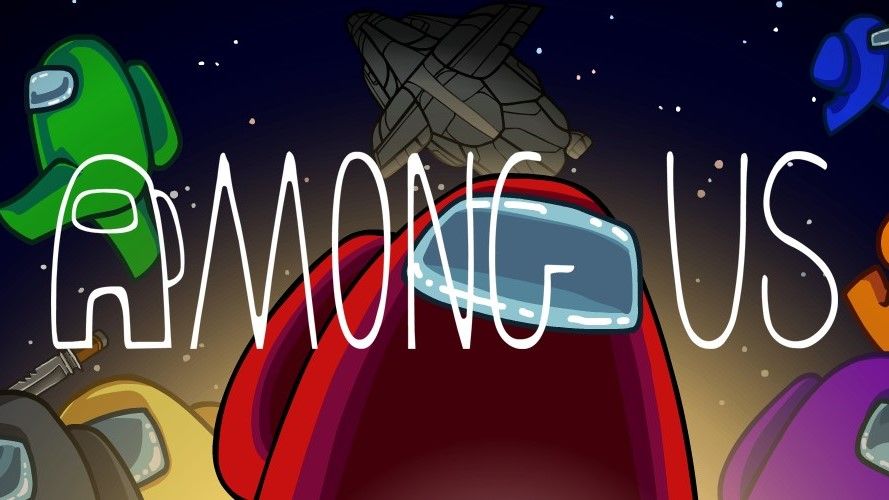 Game of the year: Among Us
Once per year a game exists that breaks the shackles of the in-game world and spills into popular mainstream culture. Pokémon GO had us walking face first into street signs, Fortnite has us cringing at our parents flossing, and this year, we are sus. You are all sus.
YouTube and Twitch became completely overrun by entertaining screaming matches, and the deliberate ruining of friendships. We will never look at each other the same way again.
Match of the year: Alter Ego sweeps the ONE Esports MPL Invitational
After an agonizing defeat at the hands of RRQ in one of the most watched esports finals of 2020, Alter Ego came into the ONE Esports MPL Invitational with nothing to lose. Even though RRQ had placed Alter Ego in the group from hell, where they had to face a refreshed EVOS Legends in the first round, they went on to sweep every single game in the tournament. They even claimed revenge against RRQ along the way, and are certainly favorites for M2 in January.
Player of the year: Diago Umehara
Over the past few years, fan favorite and FGC immortal Daigo "The Beast" Umehara has continued to place well at the international level. However, at 39 years old, first-place finishes on the world stage have been few and far between. That changed in 2020. Within the new SFV season and an online Capcom Pro Tour, Diago has flourished, winning two major championships while securing a spot at Capcom Cup 2020 this February. I hope that the greatest Street Fighter player to ever live could again be crowned world champion.
---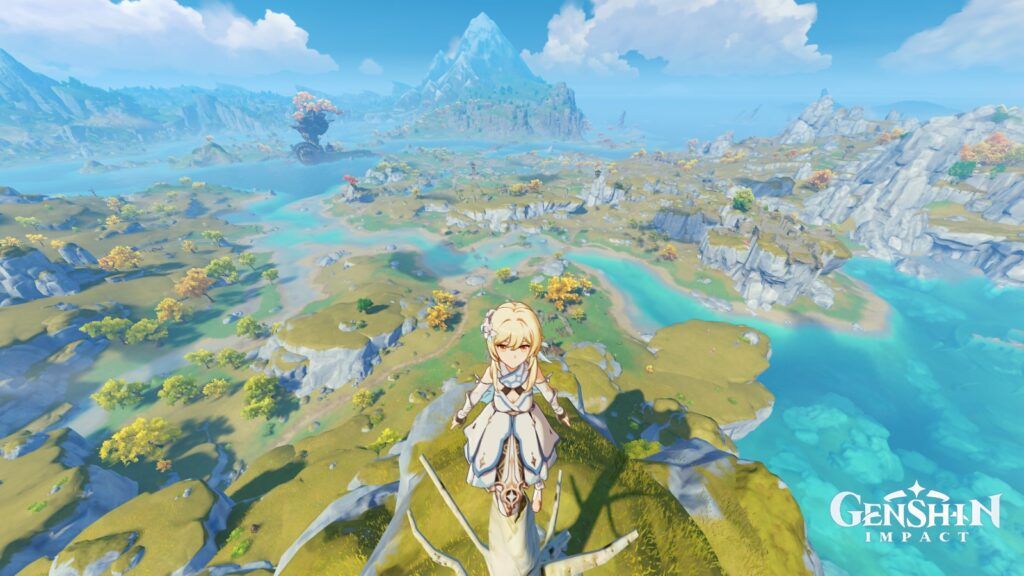 Game of the Year: Genshin Impact
As someone who's always looked for an online RPG to share for years now, Genshin Impact became a blessing in disguise for me and my friend circles. While it may come off as a Zelda rip-off with a tedious gacha mechanic, Genshin Impact offers a novel immersion unlike any other game released in 2020. With the mere fact that the elaborate game plot is later coupled with a four-player party system that is cross-platform with mobile, it goes to show that a great game can also be an accessible one.
Match of the year: DAMWON Gaming vs Suning, Worlds 2020 final
As the resident LCK writer, DAMWON's rise to become the World champions was a rush of blood to the head. The team barely made strong showings in Spring, but Heo "ShowMaker" Su and the boys proved that they were a rising superteam to be feared. Beating out world-class teams like Suning and G2 Esports, DAMWON Gaming was a reignition of Korea's all-time greatness in the League of Legends pro scene.
Team of the year: Bren Esports
Despite being labelled as a team with a playoffs curse, MPL PH team Bren Esports toppled the entire region with an almost-perfect sixth season and ran through the playoff bracket with ease to earn the team's second-ever championship. Possessing some of the best veterans and young talents like Pheww and KarlTzy, the team is destined to take over their region and the rest of MPL.
---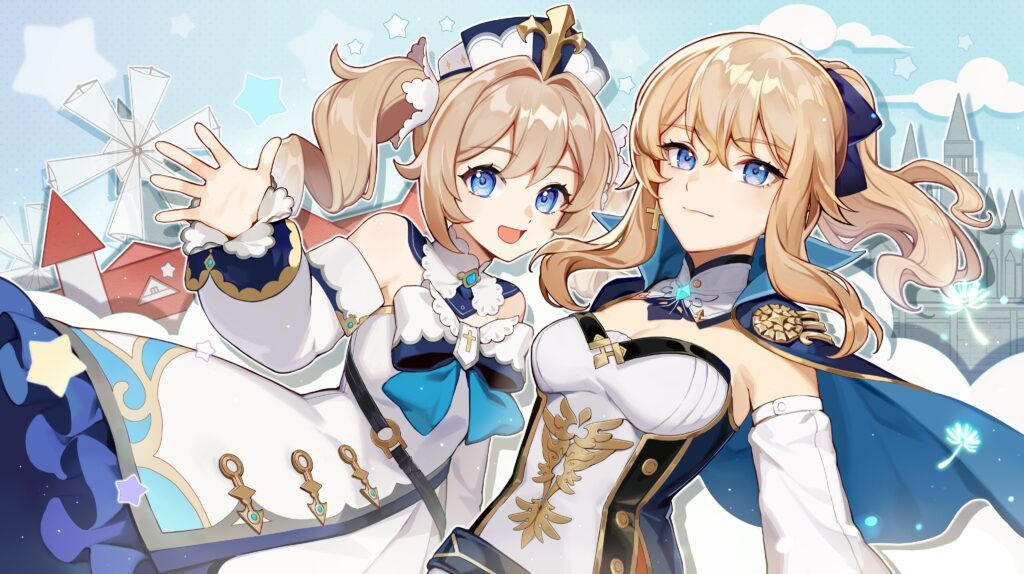 Game of the Year: Genshin Impact
Beautiful waifus, insanely-good looking husbandos, a vast world full of elemental magic, and overall a compelling story – these are the reasons why Genshin Impact should be the game of the year! I instantly fell in love with this RPG game the moment I played it. Genshin Impact has its own charm, which is probably why a lot of players have invested in it. While its co-op system still has room for improvement, I still enjoyed playing it together with my friends. It's one of the things that kept me sane in these tough times.
Match of the year: G2 Esports vs Suning, Worlds 2020 Group Stage Day 2 
This clash between the LPL and the LEC kept me at the edge of my seat. I thought I was already watching the finals! It was an incredible game that showed off big brain strategies from dark horse Suning and the kings of Europe, G2 Esports. Props to Mihael "Mikyx" Mehle for his spectacular performance, carrying G2 to victory!
Player of the year: Martin "Rekkles" Larsson
I really admire Rekkles' consistency as a bot laner since his debut. For five years, he has been trying to acquire the World Championship title with Fnatic. This 2020, he made perhaps the boldest decision of his career to switch to G2 to increase the chances of achieving his goal. Rekkles' bravery and thirst for victory is something League of Legends esports fans should keep in mind going into 2021.
---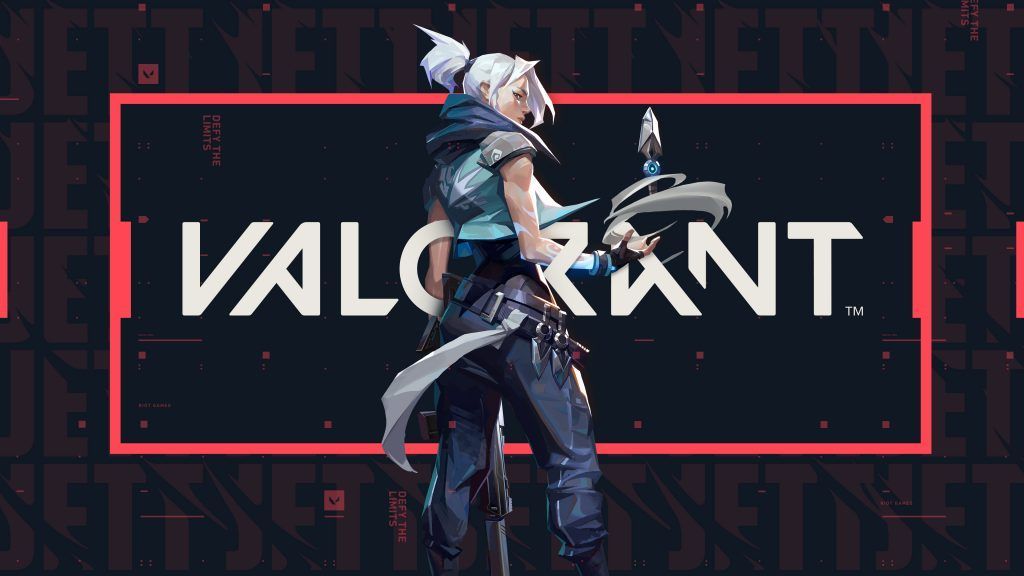 Game of the year: Valorant
Valorant's growth has been amazing for a game that's less than a year old. Everyone I know has played or at least heard of Valorant because of local tournaments that happen almost weekly. For such a stagnant year, Valorant gave gamers a sense that something was still progressing, growing, and moving forward because of the community's efforts and Riot's events that will continue through 2021.
Match of the year: SUMN FC vs FunPlus Phoenix, First Strike EU
I was stunned by this match. It seemed like this was a shoe-in for FPX, an established team with veteran players on their roster, but SUMN FC, a team that was only months old and unsigned, beat them to the grand finals. SUMN FC barely even got any proper practice hours in, because all of them were either employed full-time or still studying in university. Guess they'll all have to quit their jobs now with how far they've come!
Team of the year: Team Heretics
Called "Titanslayers", they are the overnight kings that made G2 and Liquid cry at First Strike. Team Heretics has consistently been positive. I love how their message in every interview has always been to do their best, win or lose, without any expectations. Considering that they've only been together for a few months, this isn't even their final form yet!
---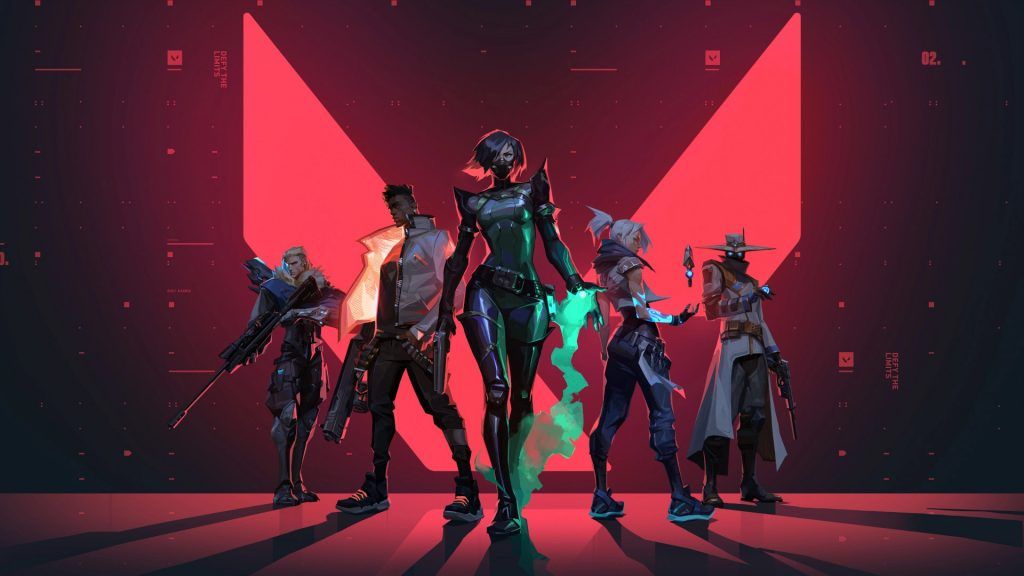 Game of the year: Valorant
I've always been a fan of competitive FPS, specifically CS:GO. Counter Strike is also the longest running game I've continued to play since it was released as a Half-Life mod. I never thought there would ever be another game that would have similar mechanics with the same insanely high skill ceiling.
With the release of Riot Games' competitive FPS Valorant, I'm able to continue my passion for competitive shoots and at the same time, enjoy learning and breaking down a brand new game, and watch a new esport that has so much potential.
Match of the year: TSM vs Sentinels, FaZe Clan Valorant Invitational Winners' Final
TSM and Sentinels was the one match this year that had me hyped from start to finish. It was a match that had everything. Both teams genuinely disliked one another, and going into the grand final match, TSM and Sentinels had already won an Ignition Series event. This meant both teams were battling for the North American Valorant crown, and they did not disappoint.
Player of the year: Daigo "The Beast" Umehara
For someone who has accomplished so much in his amazing esports career, I was shocked to realize that Daigo still had the passion to compete at the highest level. At 39 years of age, Daigo has been beating professional players half his age.
What's even more surprising is that Daigo's lightning-fast reflexes has not diminished at all. I'm so excited to see Daigo compete in the upcoming Capcom Cup 2020 in February. It is the biggest Street Fighter event each year, and a title that Daigo has yet to claim.
READ MORE: This Genshin Impact side quest made me cry buckets