We all know miHoYo's role-playing gacha game Genshin Impact for its colorful characters and top-notch story, but did you know that this gem also has a lot of moments that can trigger ugly crying?
One of the game's side quests tugged at my heart strings so strongly that it left a powerful impression on me. I'm talking about the tale of Liyue's NPC, Childish Jiang.
WARNING: Spoilers ahead!
---
"A Little Game" and the story of Childish Jiang
It all started when I was exploring Liyue harbor, a rich city built on the blood, sweat, and tears of merchants and traders. After wandering off from the city, I found myself clicking on a blue exclamation mark for an NPC side quest. The quest led me to this big guy named Childish Jiang, just around Mount Tianheng.
Like most Genshin Impact side quests, the NPC will ask you to do menial tasks and reward you with items. Surprisingly enough, Childish Jiang asked me to play hide-and-seek with him. It was a fairly simple task that gradually brought us to the top of Mount Tianheng, where I learned about Childish Jiang's dark story.
A huge reason why the adjective "childish" is attached to his name is because of his mental illness. His brain seems to have rejected the concept of violence and death; he only cares about playing games like the hide-and-seek. Up on the mountain, he narrated the most haunting memory he could ever remember in his life.
One day, Jiang's mother asked him to play hide and seek with her. Childish Jiang kept himself well-hidden, but was never found by his mother. Nor did he see her ever again.
---
---
At this point, the side quest is technically finished, so I roamed around the area around Childish Jiang's residence. An active Seelie spirit distracted me from further diving into the mystery story, but it also led me to the answers I was looking for.
Here's when everything started to become even more tragic. As I was chasing the Seelie, two morbid plaques caught my eye. As I turned the camera, I confirmed that they were indeed a pair of tombstones sitting just outside the fences of Jiang's house. I approached the graves, and started putting the pieces together.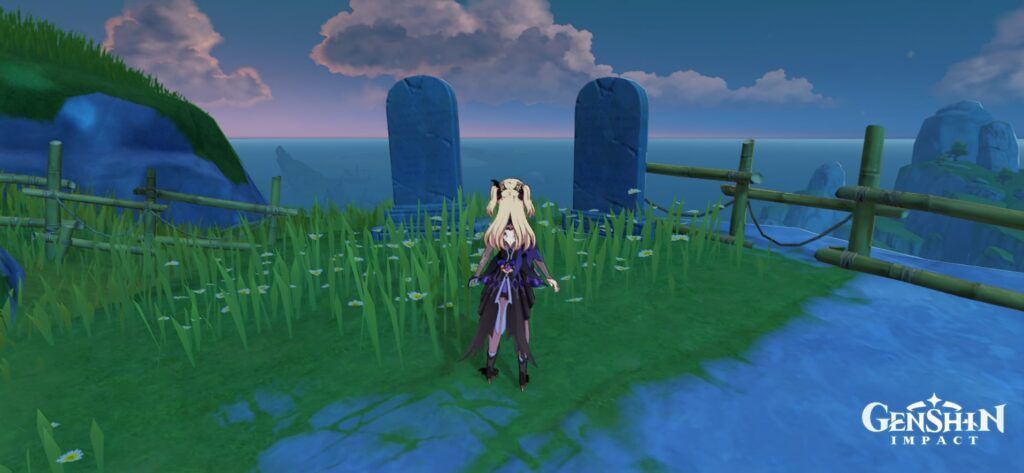 The tombstones mark the resting place of Childish Jiang's parents, Shaoyuan and Duan'ya. Since Jiang is illiterate and cannot really and understand the concept of death, he never came to realize the reality of things, and to this day, is still waiting for his parents to come home.
---
miHoYo's fantastic storytelling
A tear started forming in one of my eyes upon understanding the beautiful way that miHoYo conveyed Childish Jiang's story to its players. They didn't give it to us straight away through lengthy dialogue. Instead, miHoYo utilized the game's environmental elements to make us realize the tragic fate of the orphan that is Childish Jiang.
The quest itself also helped build up the story by putting us into the shoes of Childish Jiang's parents, and how it was like to play with their precious and only son. If you've done this quest and you've been paying attention to Childish Jiang's remarks, you'll feel that he is very close to his mom and dad, and playing hide-and-seek was their way of bonding with each other.
I started crying not just because of Childish Jiang's story but because of how great miHoYo was at conveying his story. I felt really sad when I tried putting myself into this orphan's shoes. Imagine waiting for someone so dear to you and not knowing when you'll ever see them again.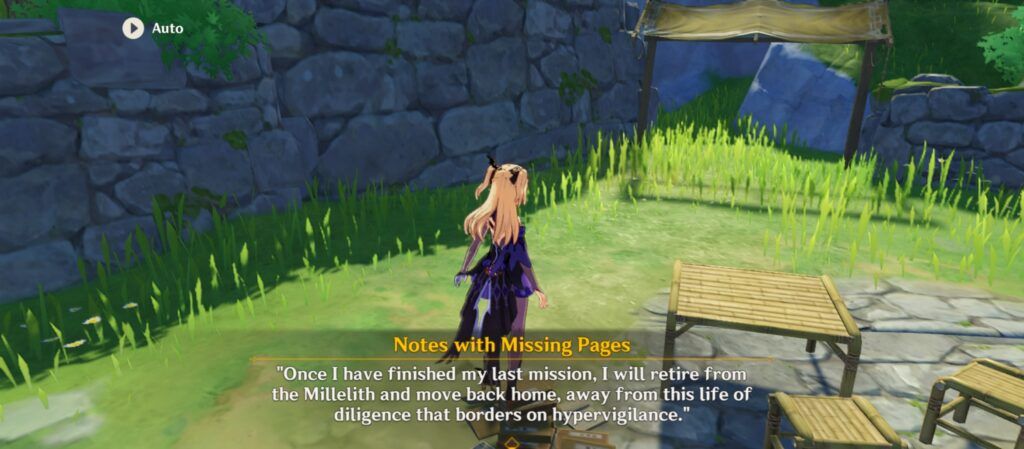 Aside from the main quest, there are also notes with missing pages just outside of Childish Jiang's place that would let you in further on his parents' plans for him. One of the notes read "If they don't, it's fine. I'll just take Jiang'er and leave Liyue for good. We'll live carefree lives somewhere else." This refers to the plans of Jiang's father to retire early from the military to spend more time with his family, somewhere around Teyvat.
Since Genshin Impact is supposed to be a feel-good RPG, the developers made sure that Jiang would be taken care of through his distant relative who always brings him food and provides him with his other needs.
---
The impact of playing Genshin Impact
Admittedly, I'm not really that close to my parents but when I finished this quest, I was sobbing already at the thought of losing them. I am already at this phase in my life where I realize that they are getting old and frail as each day that passes. This quest with Childish Jiang further emphasized that life is short, and you'll only have regrets if you don't live it to the fullest with the people you love.
With the ongoing COVID-19 pandemic and the crazy events that have been going around the world, you'll never know what's going to happen next. After regaining my composure and ensuring that I wiped away all traces of my ugly crying, I logged out of Genshin Impact for the night, went downstairs, and gave my mom and dad a quick hug. It might seem weird to them, but it's something I've been wanting to do for months now and I am glad Genshin Impact gave me one last push to act upon it.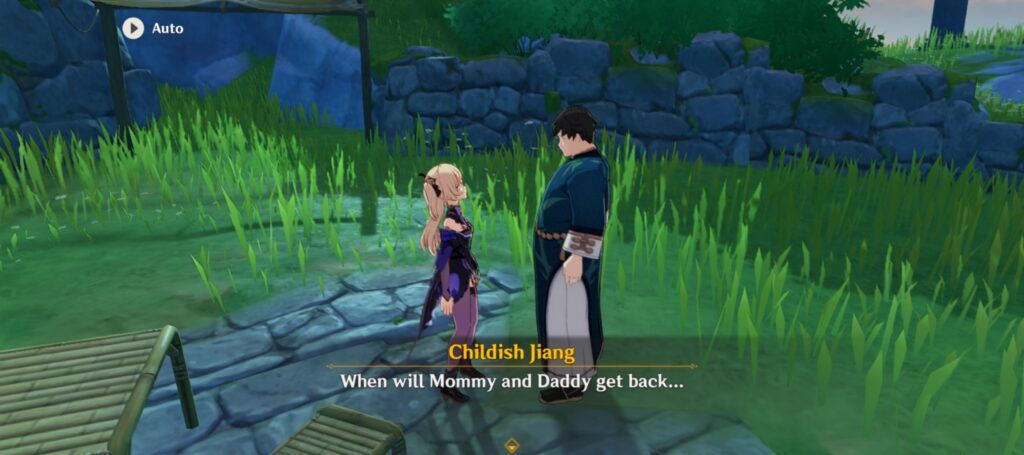 There are several other dramatic side quests inside the game, but "A Little Game" has left such a big mark on me that it is easily one of my favorites.
This just shows that while Genshin Impact might look like a game filled with wacky anime characters and camera angles catered to weeaboos, it definitely offers more, teeming with striking narratives that reflect the real world.
READ MORE: Genshin Impact has made US$250M in just one month