Dota 2's list of hard carries is a select group, but Tusk is looking to punch above his weight class.
Two premier Chinese teams in the Dota Pro Circuit 2021/2022 Division I gave us one of the best games—and largest comebacks—of the year, as PSG.LGD cut down a 32,000 gold deficit against Royal Never Give Up to preserve their perfect record in Tour 1.
Though PSG.LGD won the series 2-0, the second game was an 80-minute slugfest in contention to be one of the best games of the year, even if it's only three weeks into 2022.
PSG.LGD's comeback was led by an unlikely hero as XinQ's support-turned-carry Tusk relentlessly stunned the opposing hard carry and the viewers.
---
XinQ's Tusk becomes hard carry to win against Royal Never Give Up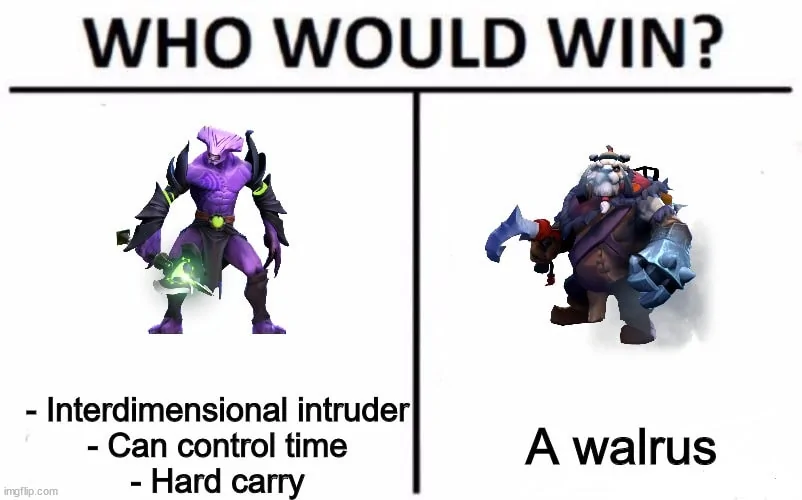 The game looked to be heavily in favor of Royal Never Give Up going into the late game. Though RNG's cores never seemed to stop scaling, LGD's hard carry was running into problems.
The later the game got, the harder it was for Wang "Ame" Chunyu's Luna to stay in the fight, with Zhong "God-King" Liushuai's Faceless Void posing a particular problem. God-King had built Eye of Skadi and Butterfly, both items that can be considered anti-Luna.
But XinQ, whose Tusk was used to saving allies with Snowball, now had to take down Faceless Void so everybody else might live.
---
---
In the 71st minute, both teams were posturing around the Roshan pit. God-King saw the opportunity to jump on Zhang "Faith_bian" Ruida's Venomancer, who was LGD's highest damage dealer and team fight annoyance, and used his Time Walk to initiate.
XinQ was ready, and quickly countered. A string of four Walrus Punches meant that God-King was forced to pop his Black King Bar to avoid any extra source of damage.
Even then, he was brought down to low health, with a Time Walk (Q) out only healing him a little. Though God-King immediately used Refresher Orb to get his BKB back, his low health still prompted him to retreat to safety, letting LGD claim Roshan's rewards.
In the 77th minute, God-King once again leaped at Venomancer, this time capturing Faith_bian in a Chronosphere. But a timely Book of Shadows from Zhang "y`" Yiping's Bane saved Venomancer, giving XinQ time to wait out the Chrono.
Tusk then rattled off another two Walrus Punches and a Bash to save Bane. With RNG ticking down from Venomancer's Poison Nova, LGD went for the jugular—and found themselves winners after 80 minutes.
Though both times, Tusk wasn't able to take out his target, pushing Faceless Void to low health was good enough. XinQ's initiations saved allies and drove God-King away, eventually opening up an opportunity for PSG.LGD to finish the job.
---
XinQ's unconventional build paid dividends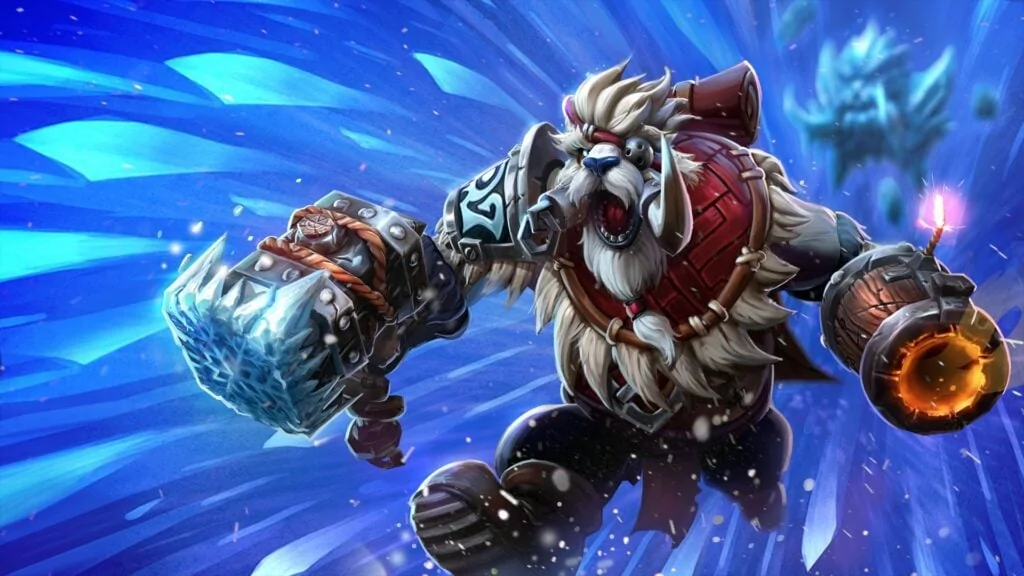 Tranquil Boots > Power Treads at 55 minutes
Blink Dagger > Swift Blink at 72 minutes
Black King Bar
Assault Cuirass
Moon Shard
Skull Basher
Armed with ridiculous attack speed and his level 25 talent (12% chance to proc Walrus Punch on regular attacks), XinQ almost solo killed God-King's Faceless Void on two separate occasions.
PSG.LGD is first in the division with a perfect 6-0 record. The only team that can possibly overtake them is Team Aster, now at 4-1, with matches coming against Invictus Gaming and Royal Never Give Up.
PSG.LGD still has their own fate in their hands, however. All that stands between PSG.LGD and a perfect record is their final match against Invictus Gaming, scheduled for 7 p.m. GMT+8 | 3 a.m. PT | 11 a.m. GMT.
READ MORE: How Team Spirit's itemization turned a hopeless situation into an epic game