T1's team captain Carlo "Kuku" Palad sat down with Kaci Aitchison in a pre-game interview before his team's intense upper bracket match against PSG.LGD, which ended 2-1 in favor of the Chinese squad during The International 10's (TI10) playoffs.
As a proud Southeast Asian player from the Philippines, Kuku wants his region to be represented on Dota 2's most prestigious stage, The International.
Why T1 Kuku wants to face Evil Geniuses at TI10 grand final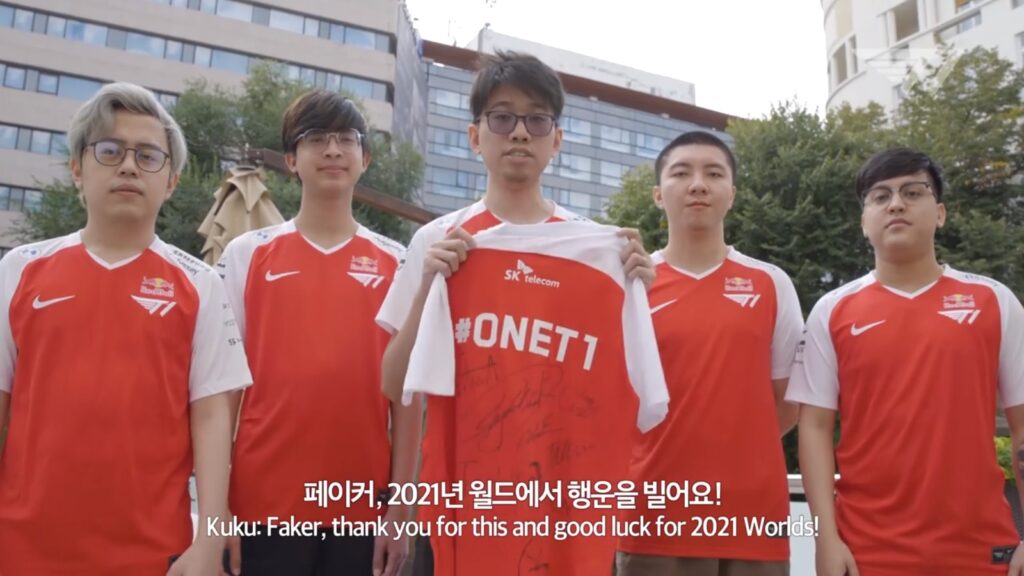 When asked about which team he would like to face in the grand final of TI10, he shared that he wants to face Evil Geniuses.
"I want to see so many Southeast Asian players in The International 10's grand final," said Kuku.
If T1 and Evil Geniuses make it into the grand final, there will be a total of seven Southeast Asian players competing for TI10's Aegis of the Immortal. This will shine a spotlight on the Southeast Asian region, which will help grow and solidify their competitive scene.
T1's Dota 2 roster
| | |
| --- | --- |
| REGION | PLAYER |
| SEA( Thailand) | Nuengnara "23savage" Teeramahanon |
| SEA (Philippines) | Karl "Karl" Baldovino |
| SEA (Philippines) | Carlo "Kuku" Palad |
| SEA (Indonesia) | Kenny "Xepher" Deo |
| SEA (Indonesia) | Matthew "Whitemon" Filemon |
Evil Geniuses' Dota 2 roster
| | |
| --- | --- |
| REGION | PLAYER |
| NA (Canada) | Artour "Arteezy" Babaev |
| NA (Philippines) | Abed "Abed" Yusop |
| NA (Singapore) | Daryl "Iceiceice" Koh |
| NA (Denmark) | Andreas "Cr1t-" Nielsen |
| NA (Israel) | Tal "Fly" Aizik |
---
---
Kuku's success at The International tournaments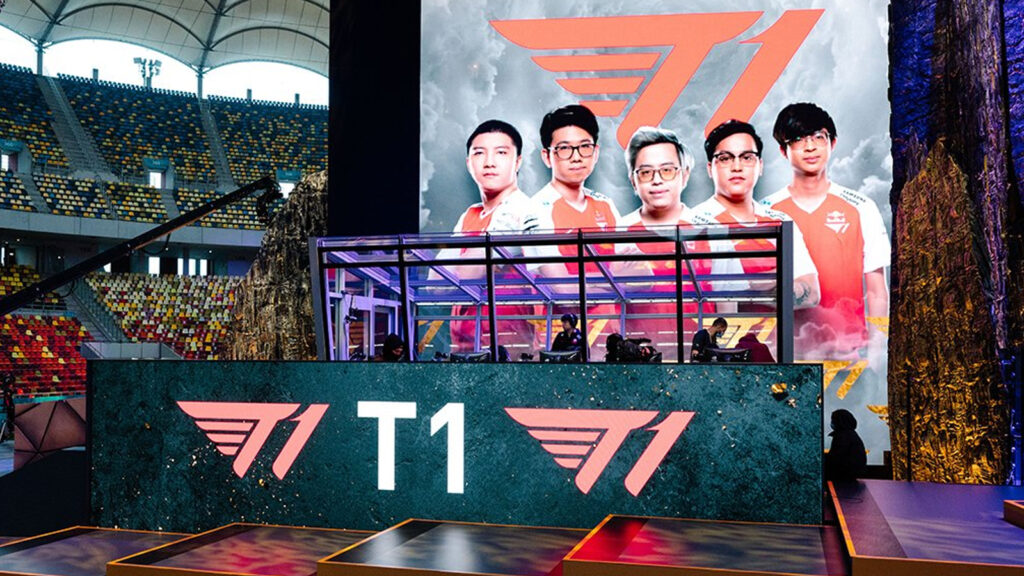 Kuku made his TI debut in 2016 with TNC. This was the year a Southeast Asian team broke through the international Dota 2 scene after TNC upset and eliminated tournament favorites OG from TI16.
The proud Filipino Dota 2 pro player has attended every The International Dota 2 championship since then, making TI10 his fifth run with an all-SEA squad.
T1 is set to face Alliance in a lower bracket elimination match at TI10. The best-of-three series will take place on October 14 at 3:00 a.m. GMT+8.
Hungry for more Dota 2 action? Check out the Heroes of the Game documentary presented by foodpanda.
READ MORE: How Team Spirit's astounding Rampage made TI history