North American squad Quincy Crew just pulled off the biggest comeback in The International 10's (TI10) main event playoff thus far.
During Day 1 of TI10's main event lower bracket match, Quincy Crew's Rodrigo "Leslão" Santos saved his team with an unbelievable base race play that marked the start of their comeback against Team Aster.  
Quincy Crew pulls off a massive comeback win against Team Aster at TI10
Right out of the gate, Team Aster established their lanes with Du "Monet" Peng's carry Luna and Liu "White丶Album_白学家" Yuhao's Storm Spirit securing the most farm on the map.
The Chinese squad continued to build on their lead and amassed more than 9,000 gold.
Sensing victory, Team Aster pushed into the Dire base. At the same time, Leslão's Nature's Prophet went for a base race play that resulted in two sets of Radiant barracks going down.
Quincy Crew's base race play put pressure on Team Aster, who eventually decided to go all-in and attempt to take down the Dire Ancient.
However, Quincy Crew used their buybacks to repel Team Aster out of their base.
With the North American squad gaining momentum, Team Aster refused to relinquish map control and used their own buybacks too. This decision ultimately led to Team Aster's downfall, as Du "Monet" Peng's Luna was caught out of position, and eliminated from the game with no buyback.
---
---
This incredible come from behind victory advanced Quincy Crew to the next round of the lower bracket.
After the match, Team Aster's Zhang "LaNm" Zhicheng admitted that they underested Leslão's Nature's Prophet. "We didn't take care of their ratting well enough," he said.
Quinn credits Leslão's Nature's Prophet base race play to Quincy Crew's win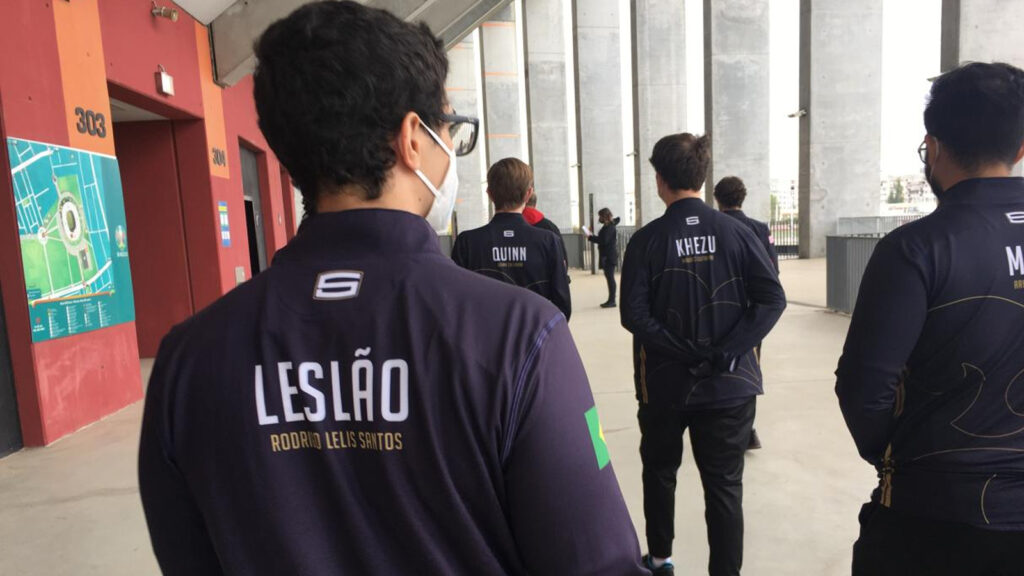 Quincy Crew's Quinn "Quinn" Callahan explained that they knew they'd already won the game as soon as Team Aster focused their attention on the Dire Ancient.
"We had [buybacks] on two cores. It was an eight versus five," said Quinn. "They were getting antsy because Leslão's Furion (Nature's Prophet) was hitting their base."
Quincy Crew's elimination match win advances them further into the lower bracket of The International 10.
They're now set to face two-time TI champion OG in a best-of-three elimination match. The highly-anticipated match will also feature a clash between brothers Sumail "SumaiL" Hassan and Yawar "Yawar" Hassan, and it will take place on October 13 at 11:00 p.m. GMT+8.
Hungry for more Dota 2 action? Check out the Heroes of the Game documentary presented by foodpanda.
READ MORE: Best TI10 heroes in each role from the group stage