On the final day of Dota 2's The International 10 (TI10) group stage, Team Undying, T1, OG, and Evil Geniuses attempted to make it to the upper bracket of the playoffs.
This would secure themselves at least 9th-12th placing, US$800,000, and two matches in the playoffs for their shot at the US$40 million prize pool.
---
---
Group A standings on the final day of TI10 Group Stage
At the start of the final day of the group stage, multiple teams were in contention for spots at the upper bracket.
Invictus Gaming had already secured the top seed, and since they were only playing one match, it would be impossible for Invictus Gaming to be knocked down to second place.
Virtus.Pro's position was also strong heading into the final day. They had a standout performance during the tournament and were playing against Team Aster. Team Aster experienced multiple difficult situations, and haven't been at their best. VP ended up winning the series 2-0.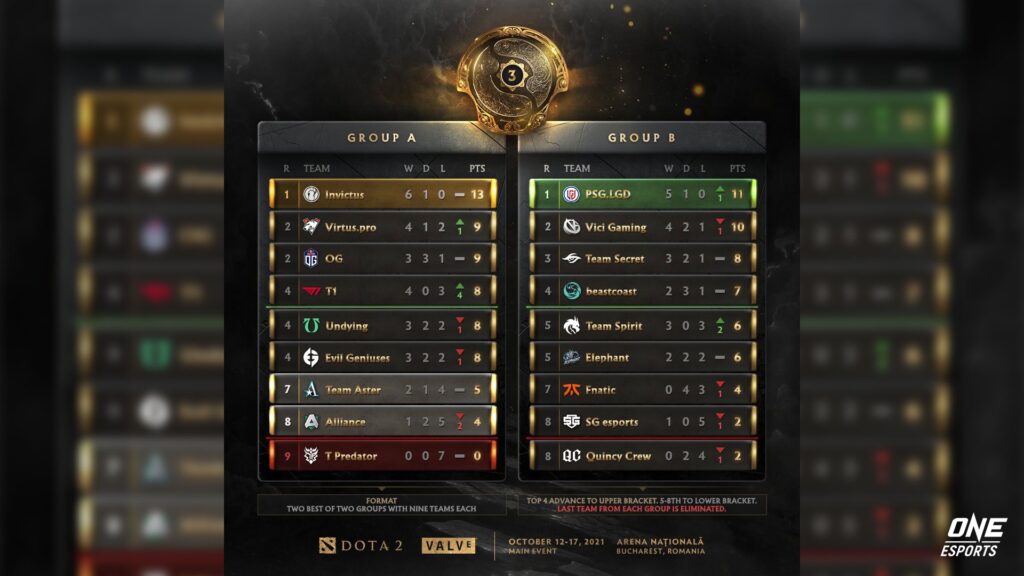 This is where it gets interesting, for both OG and T1 were likely to end the day with 10 points each. OG were facing Invictus Gaming, the strongest team in their group. Both teams were in excellent form and would likely take one point each, leaving OG with 10 points total.
T1 were facing Thunder Predator, who had yet to win a game in the group stage. T1 were on a roll and likely to get a 2-0 in their series, which also meant 10 points for the team.
After these matches, the standings for the top four for group A looked like this:
Invictus Gaming: 14 points
Virtus.Pro: 11 points
OG: 10 points
T1: 10 points
But there was still one match to be played, which could decide it all.
---
How Team Undying prevented a three-way tiebreaker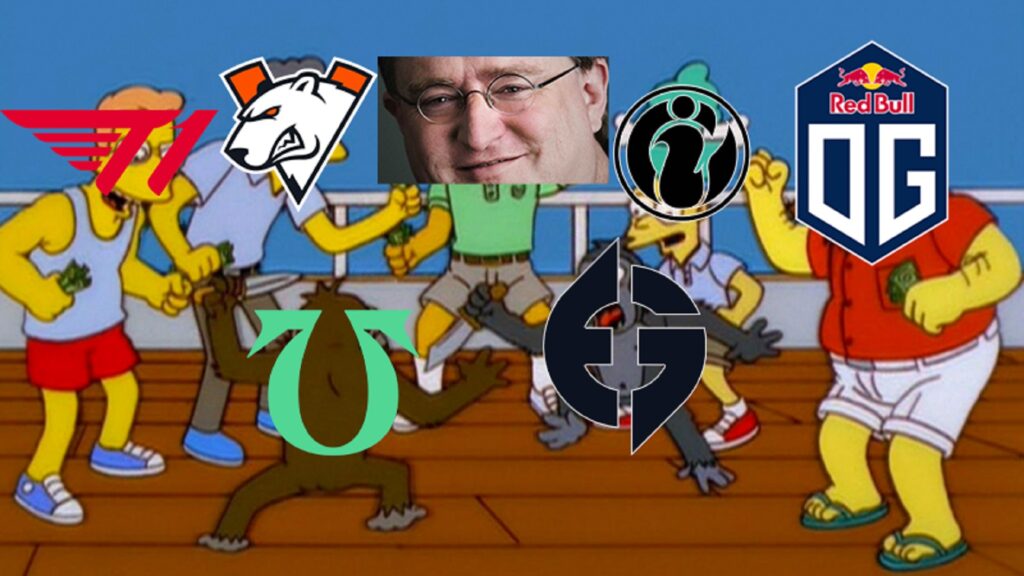 Team Undying and Evil Geniuses had eight points each, and both teams had a shot at forcing a three-way tiebreaker if either team could win their last series against each other 2-0.
EG won the first game convincingly. With a final kill score of 23-3, Evil Geniuses had complete control of the game from start to finish, an impressive display by the North American team.
Game two was an even game. Team Undying decided to be a bit greedy, and consistently farmed for items, as they recognized that Evil Geniuses' lineup was too slow to pressure them early.
Team Undying also had an important reason to prevent Evil Geniuses from winning the series 2-0, as Troels Lyngholt "syndereN" Nielsen explains in the clip below.
A fight near the Radiant triangle at the 42-minute mark decided the match.
Evil Geniuses managed to get three quick kills that included Enzo "Timado" Gianoli O'Connor on the carry Weaver. It looked like a terrible fight for Team Undying, until Jonáš "SabeRLight-" Volek used a buyback and managed to land a perfect Vaccum and Wall combo with Dark Seer.
After that fight, Team Undying was able to rush down Evil Geniuses to end the game five minutes later.
---
T1 celebrate Team Undying's victory
Team Undying's win in game two of the group stage against Evil Geniuses meant that T1 and OG secure their upper bracket slot, and were guaranteed at least a 9-12th place finish in the main event.
In turn, T1 shared positive reactions to Team Undying's victory on Twitter.
The TI10 playoffs will begin on October 12. Catch all the matches broadcasted live on the Dota 2 International official Twitch channel.
Hungry for more Dota 2 action? Check out the Heroes of the Game documentary presented by foodpanda.
READ MORE: Why Tidehunter is the most picked hero at TI10 so far