The T1 Dota 2 roster is now set in stone.
Picking up one of the Philippines' brightest stars, Kim "Gabbi" Villafuerte Santos will officially take over Nuengnara "23savage" Teeramahanon as the new hard carry of T1. He reunites with his former teammate, Carlo "Kuku" Palad, both playing for TNC Predator at The International 2019.
The 23-year-old had a short-lived three-month-stint for Talon Esports before disappointing results in DPC SEA's lower division forced the organization to make changes.
While rumors abounded that T1 was potentially recruiting former OG carry and two-time The International winner Anathan "ana" Pham as their new carry, the Korean organization has made their final decision to go with Gabbi.
Gabbi stood in for T1 through the DPC SEA Winter Regional Finals, where his double rampage on Templar Assassin helped his team take one game in the grand finals off eventual champions BOOM Esports.
---
---
T1 Dota 2 roster for DPC 2021/2022 Division I Tour 2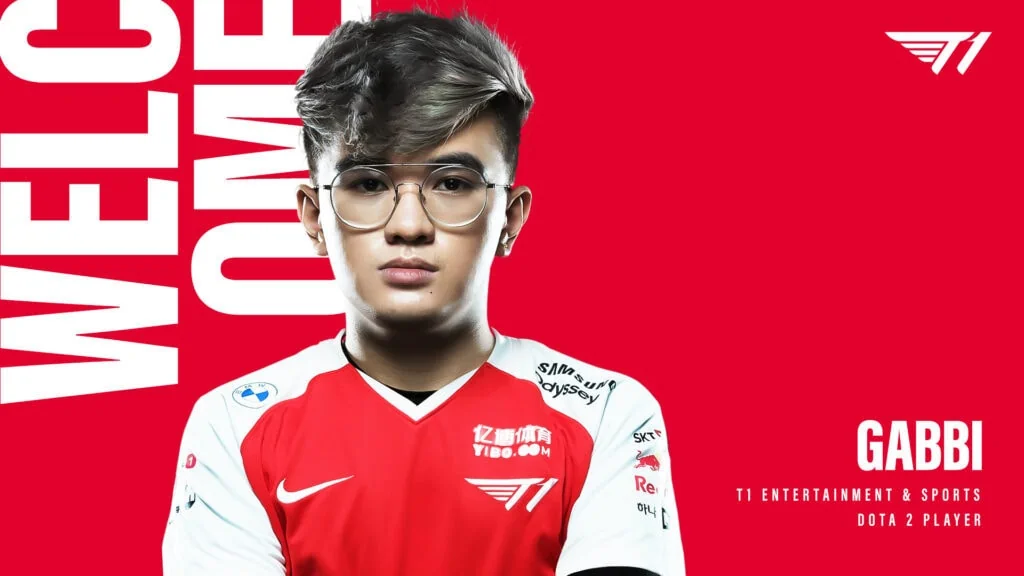 (1) Kim "Gabbi" Villafuerte Santos
(2) Karl "Karl" Matthew Baldovino
(3) Carlo "Kuku" Palad
(4) Kenny "Xepher" Deo
(5) Matthew "Whitemon" Filemon
(Coach) Park "March" Tae-won
T1 is currently playing in the BTS Pro Series Season 10 Southeast Asia, set to run till March 6.
The roster will be looking to dethrone Tour 1 and Winter Regional Finals champions, BOOM Esports, in Tour 2, scheduled to run from March 16 to April 21, and for a ticket to the Stockholm Major.
READ MORE: Fata 'kicked' from Tundra Dota 2 roster after 'players' decision'