Is there a way to improve the Dota 2 esports scene?
Former OG players, Sébastien "Ceb" Debs and Johan "N0tail" Sundstein, along with the organization's CEO and head of esports, discussed the topic at length in an hour-long podcast.
The consensus among the four were that Valve could definitely do more—and the company needs to settle on a direction for the Dota 2 esports scene.
Ceb wants Valve to plan things more in advance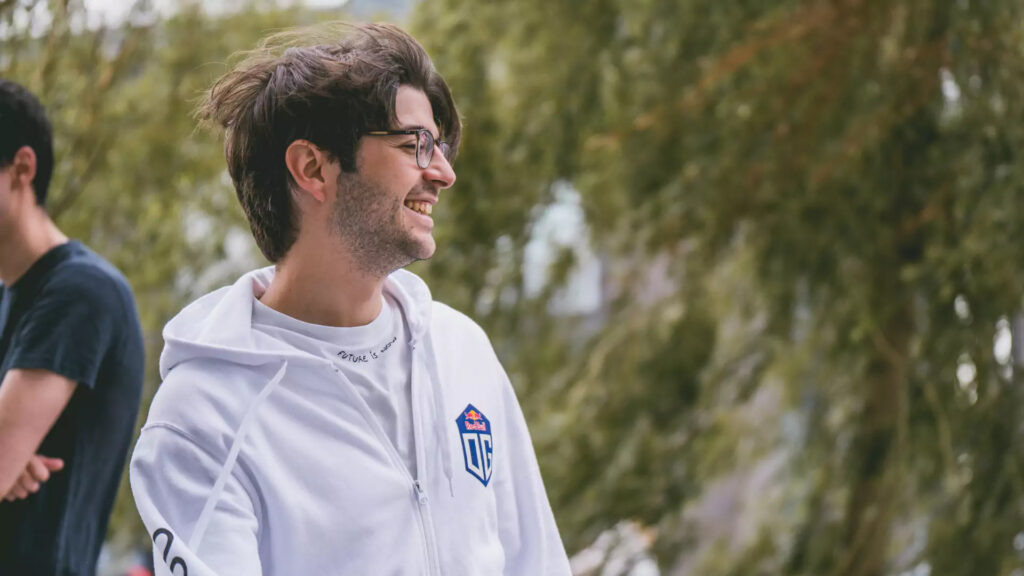 "Competitively, in Dota, it's like being in the dark," Ceb said. "You don't know what's about to happen… everybody suffers a lot from this uncertainty."
Ceb pointed out how fans and players were left in the lurch after TI10 canceled its live audience just four days before the event was due to begin. The recent Winter Major cancellation fiasco also triggered a tide of negative reactions from pros and the community.
The former OG offlaner also said that Valve employees were nice whenever they met—but he was so used to no communication from them that any sort of advance message felt like a blessing.
The 29-year-old brought up the old invites system in the early days of TI, where Valve solely decided the invitations. Teams and players simply had to wait for their own logos to pop up, refreshing like everybody else, and were given no prior notice about their inclusion.
N0tail believes that Valve should tap on people "willing to die for" Dota
"The Dota part of Valve has made plans [that] they don't always follow through, they don't always come to fruition," N0tail said.
He believes that the Valve team is understaffed, or that there isn't an "absolutely dedicated team of people trying to make competitive Dota work"—which reflects in their poor communication with players and fans.
N0tail said Valve should tap the resources of passionate fans and players who are "breathing Dota, willing to die for this game."
His ideas for improvement was to hire people to put a face to Dota esports. He noted that now, Dota 2 only has unofficial ambassadors like Wykrhm Reddy and Bruno Carlucci, with no clue as to their actual roles or hierarchy within Valve.
"The bar has been set so low, that when we raise it an inch, it's like they are going the right way, high five, it's good enough," the former OG support said. "I think we can aim really high."
---
---
Dota Pro Circuit is a step in the right direction, but not enough to counter top-heaviness
Michael Schwartz, OG's head of esports, said that the Dota Pro Circuit is a step in the right direction "to give clarity and structure," but Valve still has more to grow the ecosystem.
"How are we helping the teams that actually want to invest into the space stay consistent with it?" Schwartz said. "There's got to be ways to grow the pie on that side."
Schwartz also said that viewership was largely reliant on the top four teams in Western Europe. For the first tour of the DPC 2021/2022 Division I, Western Europe was the most-watched region by a large margin, according to Esports Charts.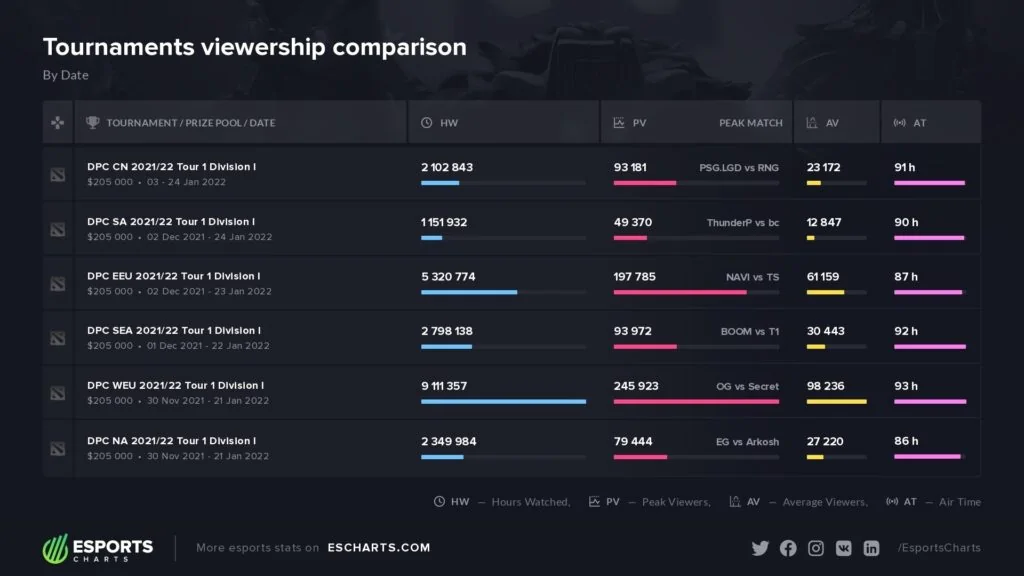 Since Esports Charts doesn't pull data from China streaming websites, it's likely that the China numbers here are markedly lower than reality—but this is a good subset of information for a western audience.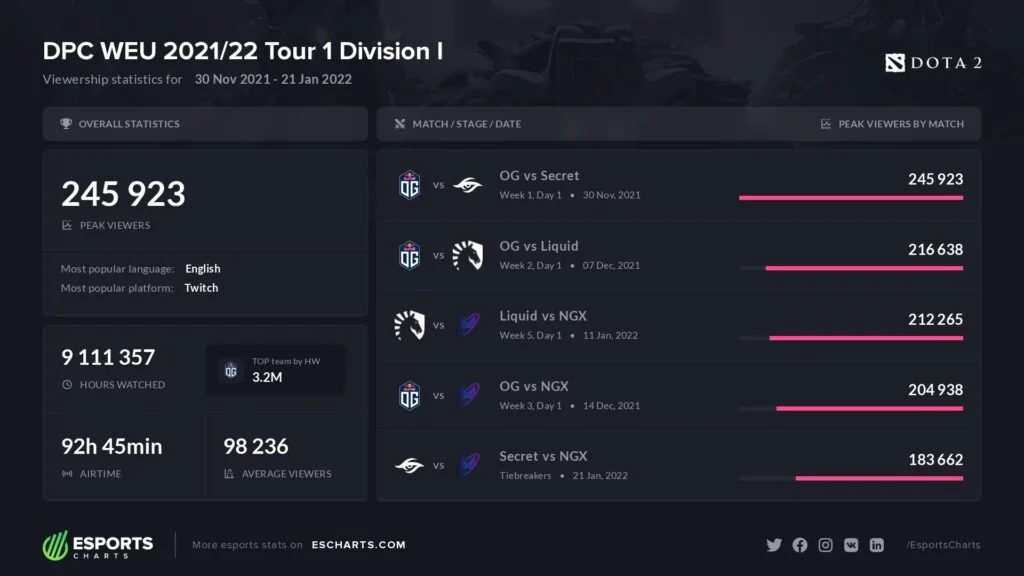 Western Europe's most-watched series was between OG and Team Secret, hitting 245,923 viewers. The top five series in terms of viewership were games between four teams—OG, Secret, Team Liquid, and Nigma Galaxy.
Juan M.R. Luna, CEO of OG, said that Valve needs to settle on a direction for the Dota 2 esports scene. The company can take over every aspect like Riot Games does with League of Legends, or go fully hands off like CS:GO.
Right now, Luna said that the DPC feels like it's stuck in the middle of these two approaches. This results in little calendar space for third-party events, but the current schedule is not enough for most teams to survive.
OG's CEO brought up that "the ecosystem is so skewed to TI" that everything else feels like qualifiers.
"For example, the Regional Leagues, we only play one game a week," Luna said. "But Regional Leagues are not real leagues. They are qualifiers to the Major that qualifies you to TI. There's no real value about winning the leagues."
You can watch the full episode of OG's Monkey Business Show podcast on OG's official YouTube channel here.
READ MORE: Dota 2 ESL Stockholm Major will take place from May 12 to 22 with a live crowd