Jake "SirActionSlacks" Kanner, Dota 2's most entertaining personality, will take center stage as the host of the highly anticipated ESL One Dota 2 Stockholm Major.
Fans are in for a treat. After over two years of Dota 2 LAN events without a live audience, we are finally getting a Major tournament.
The tournament will feature the best teams in the world and top-notch entertainment from all our favorite Dota 2 personalities including Owen "ODPixel" Davies, Jorien "Sheever" van der Heijden, Shannon "SUNSfan" Scotten, and Troels "syndereN" Nielsen.
The Stockholm Major hasn't even started and SirActionSlacks has already begun trolling some of the players at the tournament.
Tundra Esports' Sneyking shares SirActionSlacks' meme-filled Stockholm Major welcome letter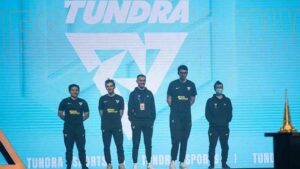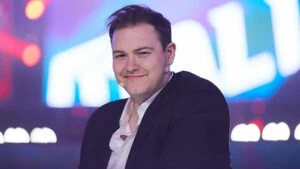 Upon arriving in Stockholm, North American support player Wu "Sneyking" Jingjun shared the formal welcome letter given to him by ESL, the official tournament organizer of the Major.
The letter teased the entire Tundra Esports Dota 2 roster, first making fun of the team's coach and former TI5 champion with EG, Kurtis "Aui_2000" Ling.
"Now I won't lie to you, you have a lot of work to do. Basically, everyone hates Aui_2000, I mean I even hate him and I like everyone," said Slacks. "This is just the first of many challenges that await you, and expectations cannot be higher."
The talented Dota 2 host then set his sights on Sneyking by placing the weight of an entire country on his shoulders.
"Sneyking, you are the only player from the good ole US of A at the event (thanks CANADA)," he said. "We are all looking at you to single-handedly prove that NA deserves 8 slots for the International. Do not fail America."
---
Slacks then trolled former OG player Martin "Saksa" Sazdov by being unable to say the Macedonian Dota 2 pro player's name properly.
"Saksa, I have not been able to pronounce your name in the five years I've known you," he shared. "This event, it is your responsibility to correct me over and over again until I get it right for the first time. The world awaits."
Slacks also took shots at the former North American Dota 2 roster J.Storm, a team that Leon "Nine" Kirilin was a part of during the 2019-2020 DPC season.
"Nine, this is your first time back at a Major since 2019," he said. "We are going to need you to do better than J.Storm ever did. This will not be difficult but it is still a goal. Can you surpass your title of Midas Mode 2 Champion?"
The ESL One Stockholm Major host also memed both Neta "33" Shapira, and Oliver "skiter" Lepko, Tundra Esports' offlaner and hard carry.
"Skiter, you're doing great. Keep it up. All you need to do is never screw up ever and the team is golden," said Slacks. "33, please update your onlyfans."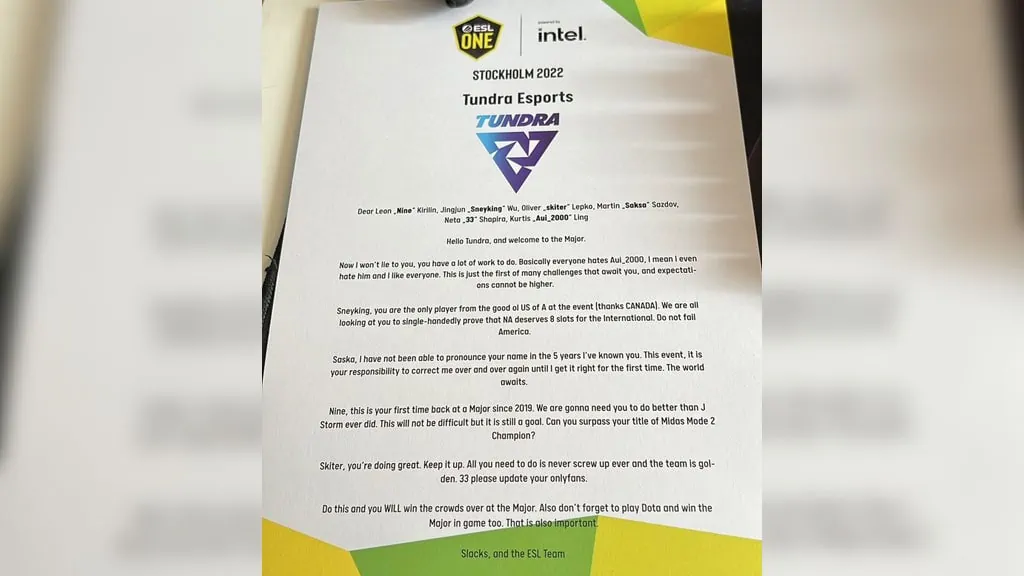 In closing, Slacks reminded the team that they also had to focus on winning the Major, which he pointed out as being "also important."
SirActionSlacks is already off to a great start entertaining fans who can't wait for the Stockholm Major to begin. Fans can watch the event live on ESL ONE's official Twitch stream. During the group stages, multiple streams will be running on the B and C streams to cover every game.
READ MORE: Ceb subs in for Misha, N0tail to coach for OG at Stockholm Major