Tundra Esports ended the last DPC season on a high note. Even though the team struggled at the start of the year, they managed to pull through to win ESL One Fall 3-2 against PSG.LGD.
The team recently revealed the secret to their success — coach Kurtis "Aui_2000" Ling actually joined Tundra Esports at the start of the second DPC season in 2021, and has worked closely with them ever since.
---
---
Coach Aui_2000 adds a decade of Dota 2 experience to Tundra Esports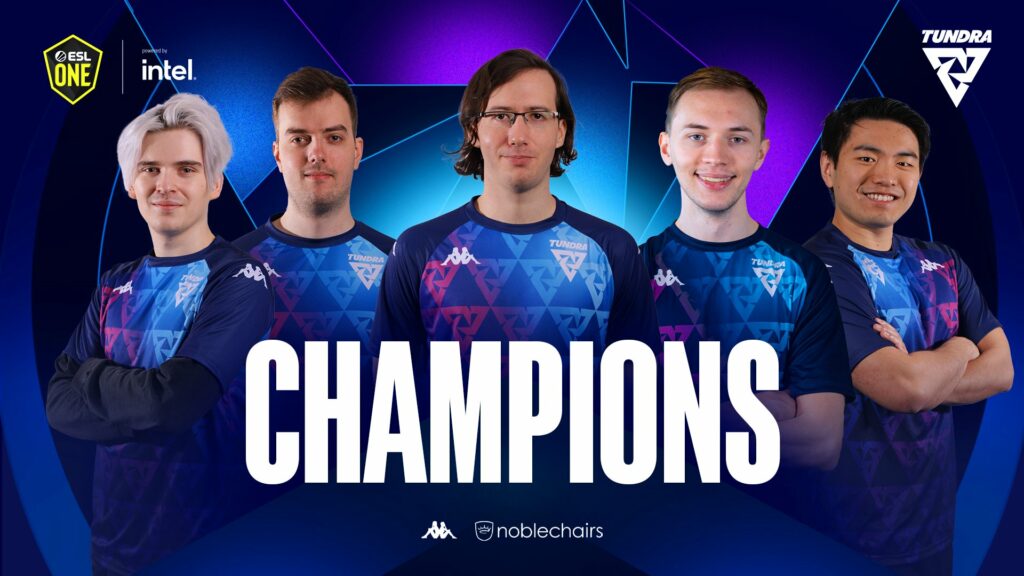 The TI5 winner has been around the block a few times for the last 10 years in Dota 2. Aui_2000, along with Chai "Mushi" Yee Fung, are two of the most experienced coaches in Dota 2 scene right now.
This isn't the first time Aui_2000 has taken up the coach role. He previously worked with Fnatic, Quincy Crew, and Newbee. "Coaching is always very rewarding because you get to immediately see your impact and reap the rewards if it goes well," he said in the announcement video.
Aui_2000 also advocates for a more positive and inclusive Dota 2 scene, and takes that approach in coaching as well.
"Not only are they a group of players I respect for their skill, but I've had a lot of good experiences with them on the mental side of things," he explained.
Dota 2 fans can watch the full Tundra Esports announcement video on Twitter.
Tundra Esports will be competing in the upcoming DreamLeague Season 16, the first league of the Western Europe DPC season.
READ MORE: The 3 best, most creative roster reveals of the 2022 DPC season