Kai Cenat has officially overtaken Tyer "Ninja" Blevins as the second most subscribed to streamer ever on Twitch. With that accomplishment, Ludwig "Ludwig" Ahren is the only streamer left for Kai to surpass in order to take the number one spot.
Cenat dominated the scene in 2022 bringing in an average viewership of around 60,000 according to TwitchTracker. The 21-year-old's notoriety had also earned himself a nomination for the streamer of the year award via the Esports Awards.
Matthew "Mizkif" Rinaudo says he deserves to win it. "Unlike a lot of streamers, you can put Kai in a room with somebody and he'll actually be able to make it entertaining when a lot of streamers hurdle up into a ball and cry," he explained to his audience.
---
---
Kai Cenat's subathon has led him to new heights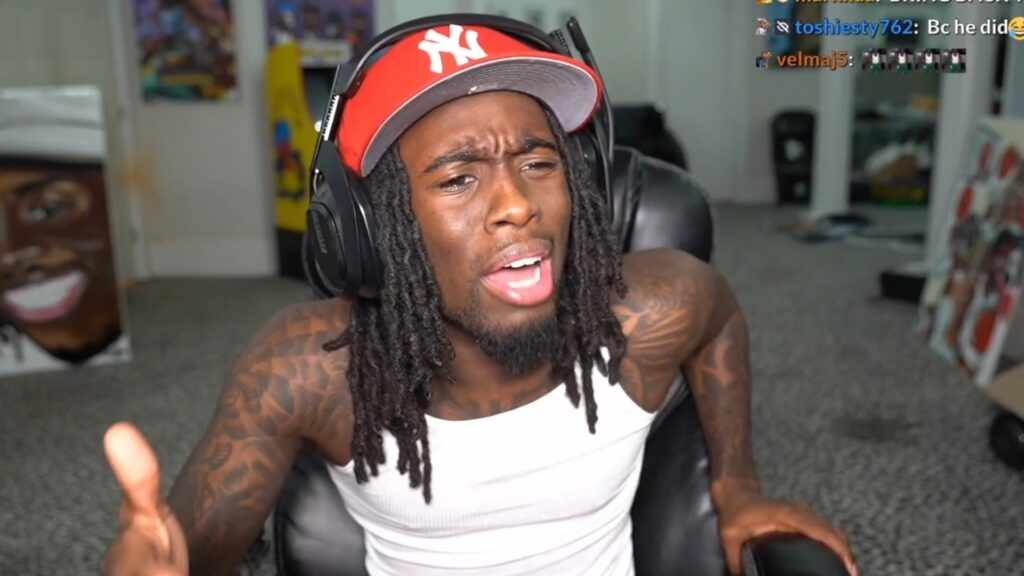 His insane numbers are largely in part due to the subathon he's currently running. The event is meant to last the entirety of February and he's nearly completed this goal.
Thanks to his reach and subathon, he has accumulated over 277,000 subscribers as of the time of publishing. Ninja's record for most subscribers was 269,154, which he obtained during his industry shattering run through 2018 during the peak of Fortnite's popularity.
Ninja's record held up until April 2021, three years later, when Ludwig held a 31-day long subathon in which he was able to reach 283,066 subscribers. If Cenat manages to get another 6,000 subscribers, he'll set a brand new record.
With his success, it seems unlikely the recent claim by Adin Ross that Cenat is moving to new Twitch competitor Kick. He even went so far as to tell Felix "xQc" Lengyel that he wasn't making the move, but only the future will tell.
READ MORE: Asmongold believes Kick is doing the 'smartest thing' to win over streamers