Popular Twitch streamer Felix "xQc" Lengyel has shared his thoughts on the most recent moves from influencer Adin Ross, claiming the 22-year-old is going down a "really unhealthy rabbit hole."
This comes following the recent video from Adin Ross where he states he'll be moving his live stream to the recently unveiled Kick platform. The 22-year-old says he's made the decision after claiming he was threatened by Twitch in an attempt to "silence" him.
Ross has 7.2 million followers on Twitch alone with millions more across his Twitter (2m) and YouTube (3.51m) channel.
---
---
Adin Ross and xQc have been friendly in the past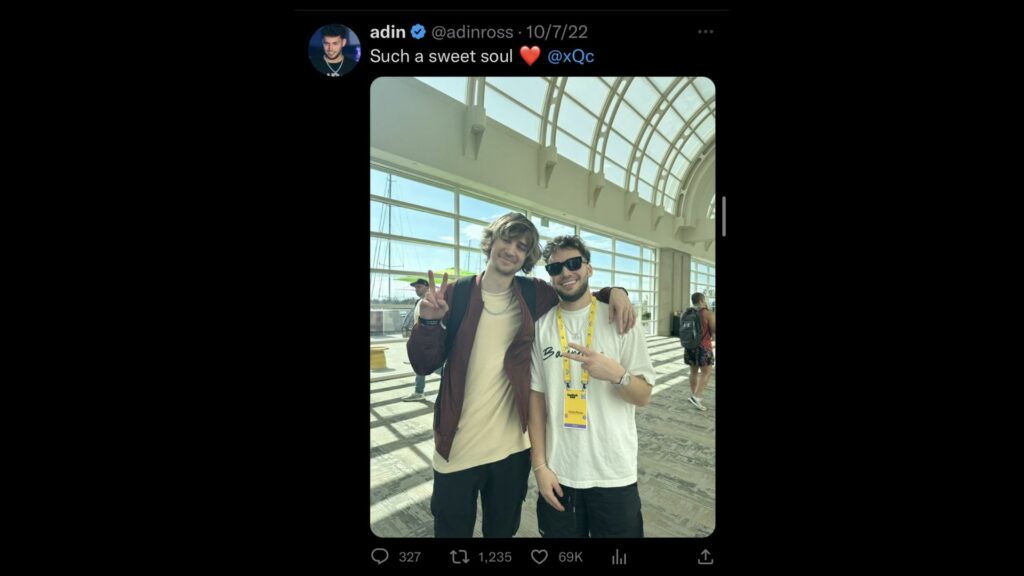 xQc believes this is an attempt to "emulate" the situation with controversial figure Andrew Tate. "I think he's trying really hard to emulate the things that are happening to Tate and that Tate is doing. I think it's a really unhealthy rabbit hole to go down," he said.
The Canadian personality goes on to say he doesn't believe Ross even fully understands what he's doing.
"I don't think he truly wants it. I don't think he gets it. Just my opinion, I don't think he understands how these things work or why they're happening, but he's still emulating them," Lengyel claimed.
---
---
This should come as no surprise to anyone who follows Adin Ross given his relationship with the currently imprisoned Tate brother. It was revealed that Tate had gone so far as to place Ross on his visiting list at the Romanian prison in which he's being held.
Regardless, it seems xQc is only looking out for Adin Ross and hopes the popular personality will make the best choices moving forward.
---
Follow ONE Esports on Facebook and Twitter for more cultural news and stories.
READ MORE: His parents were worried he'd get fat from gaming — now he looks like this