Is Felix "xQc" Lengyel joining Kick?
That's exactly what Kai Cenat asked him during a recent livestream. Both xQc and Cenat currently sit atop the mountain of creators on Twitch with the highest viewership and sub counts, but that doesn't mean the possibility of a change isn't there.
It just may not be right now. When asked directly if he was going to Kick, the 27-year-old quickly said no, before adding, "I mean, not now anyway."
---
---
---
xQc joining Kick isn't such a straightforward process
Kai then stated that he himself wasn't going to Kick, which we'll talk about shortly, before xQc provided more details on why he doesn't like to give yes or no answers regarding topics such as this one due to unpredictability.
"I mean, I don't like giving yes and no's about these topics because you don't know how the world is going to be," he said. If you're not sure what exactly that means, don't worry, he didn't stop there in explaining the logic behind his coy answer.
"People need to realize that it's not weird to not say no or yes, because the world changes. If you say no to something and the world breaks apart, then it's oh 'I said no, I can't go anymore or else you're a hypocrite' right? People need to realize things and people change, so your opinion might change," he explained.
The future remains unseen for xQc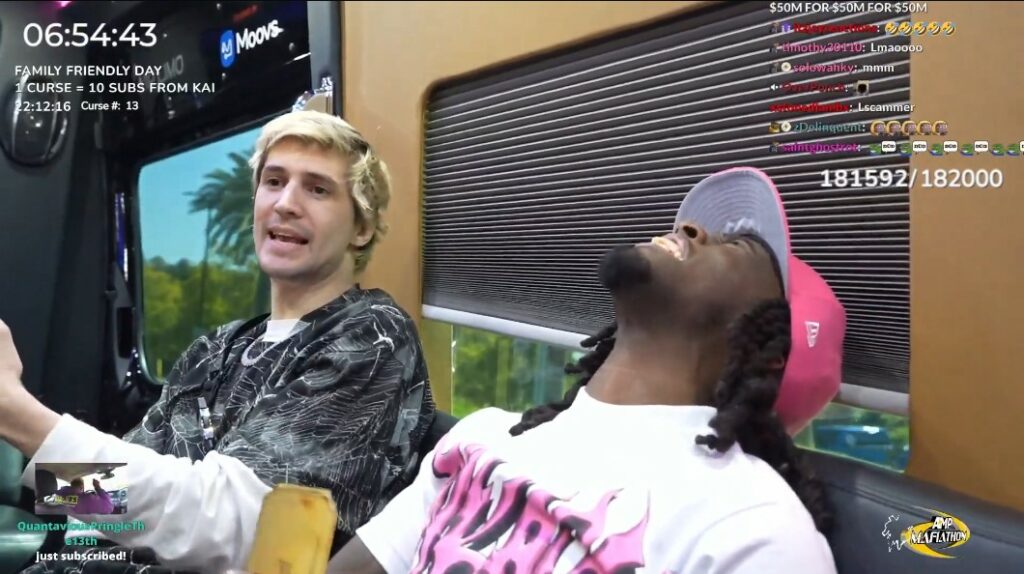 The former Overwatch professional then gives a tip of his own, stating that people shouldn't "hard lock" themselves into a stance because then they can change it in the future without suffering the same consequences.
Either way, it seems the Canadian creator may not be making any plans for a departure to the new streaming platform anytime soon, but he's now made it clear he's not completely opposed to the possibility of it in the future depending on how things play out.
It's worth noting Kai's statement about not going himself, as this seems to go directly against the recent claims by Adin Ross that he and other high-profile creators would be making the move.
"They're all going, bro. Why would they not go? They're going to give them equity and millions of dollars," Ross said.
Kai Cenat, Darren "IShowSpeed" Watkins Jr., Bruce "BruceDropEmOff" Condones, and YourRAGE are among the creators he claimed would be making the swap for a lucrative deal.
Kick came into the spotlight shortly after Twitch placed its strongest sanctions on gambling on the amazon-owned platform. Since then it's been the talk of the town with claims of creator-focused revenue streams, more freedom, and rumors of popular streamers making the switch.
Regardless, it's a no for now and a who knows for the future. All we can be sure of is, whoever gets him will need to offer a large bag.
READ MORE: Adin Ross is going down a 'really unhealthy rabbit hole'