The king of YouTube, MrBeast, and the king of Twitch, Ninja, teamed up to play League of Legends for a good cause over the weekend.
Together with former LoL pro players and personalities, the two went head to head during the weekend at the Esports Arena in Las Vegas, United States, in a best-of-three series that raised a total of US$200,000 for the charity of their choice.
YouTube content creator Jimmy "MrBeast" Donaldson teased the tournament earlier in June, and later confirmed that Twitch streamer Tyler "Ninja" Blevins had accepted his offer to play against him on July 9.
MrBeast and Ninja play League of Legends for charity together with Doublelift, Voyboy, Tyler1, Yassuo, and more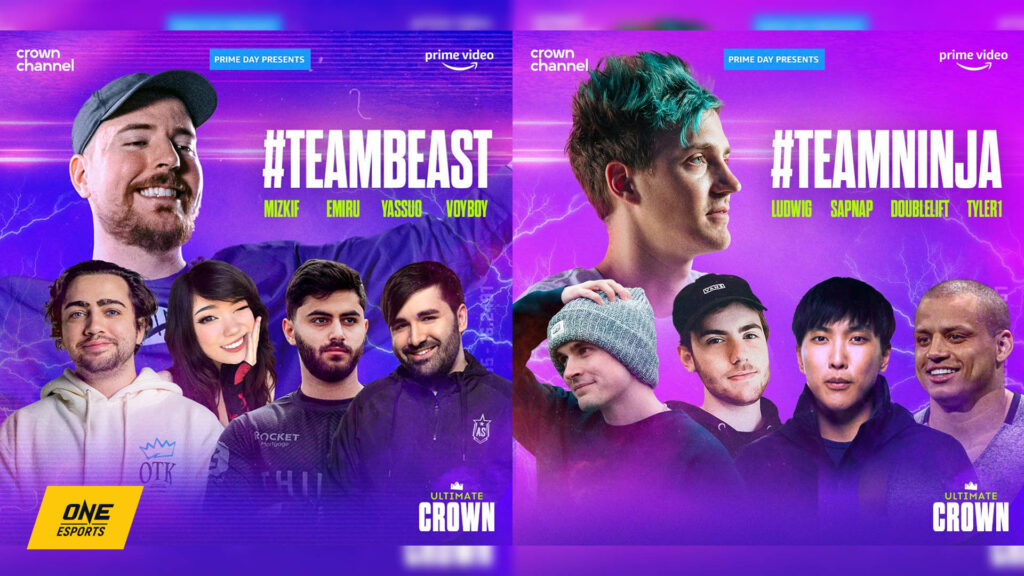 Two of the biggest gaming personalities, MrBeast and Ninja, showed off their MOBA prowess in an exciting League of Legends series, together with the help of ex-pro players and streamers.
---
---
Game one showed just how stacked MrBeast's team was, where they took down four dragons and two Baron Nashors in a span of 30 minutes. Voyboy, in particular, displayed his expertise by turning the tables and winning a 3v5 fight on Tryndamere.
Voyboy debuted in the professional scene as a top laner for Rock Solid in 2010. He played as a mid laner for Team Curse in 2013, and later for Delta Fox in 2017 before retiring. He joined FlyQuest in 2021 as a streamer, and has been on a break since August 2021 to take care of his physical and mental health, and family.
He clarified on Twitter that he's still on break, but took the weekend off to join Team Beast for "a great cause".
---
---
Picking up momentum, MrBeast's team dominated game two with an 8,000 gold lead and 26 kills by the 25-minute mark. Before they could destroy the enemy nexus, Ninja's team opted to surrender.
MrBeast won the series 2-0 and raised US$150,000 for the Sarcoma Foundation of America, an organization that supports bone and soft tissue cancer patients through research and awareness.
The YouTuber revealed that he has been practicing League of Legends for two to three hours a day prior to the competition.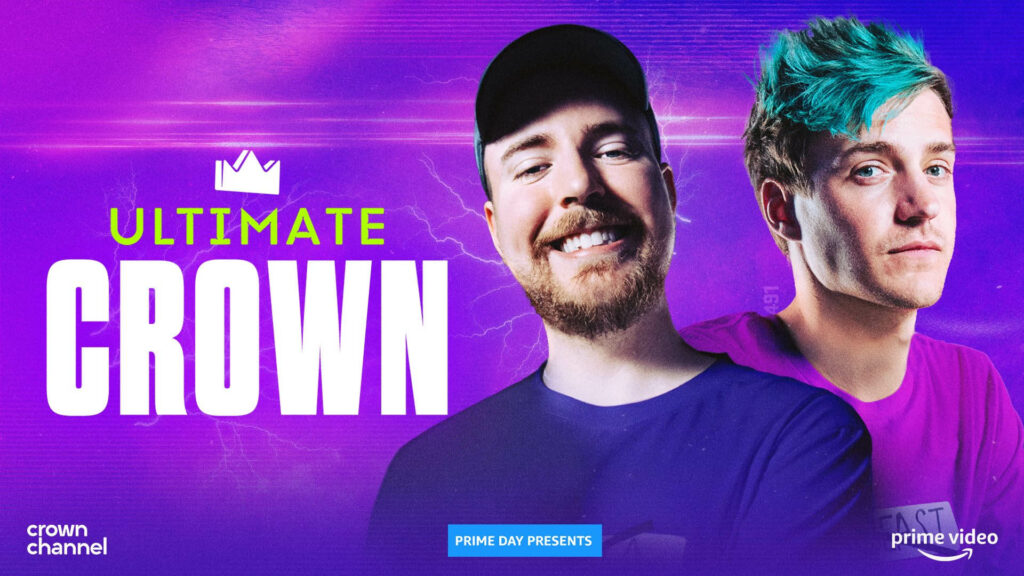 Ninja demanded one more game where the winner would take US$50,000 for charity, to which MrBeast and the rest of the players agreed.
Ninja's team shuffled their roles, with Sapnap at top, Ludwig in the jungle, Doublelift in mid, Ninja in bot, and Tyler1 as support. This role switch worked to their advantage, as they secured four dragon buffs and an 11,700 gold lead to win game three.
Ninja raised US$50,000 for Boys & Girls Clubs of America, an organization that provides voluntary after-school programs for the youth.
"AD carry is literally the most useless role in the game," Doublelift said right after winning. "Riot please fix the game."
Tyler1 played the blame game and outed Ludwig as "an absolute liability" who refused to listen to him on numerous shotcalls.
Fans can watch the entire tournament on Crown's Twitch channel.
READ MORE: The resurgence of Amumu support and when you should be picking him