Ludwig "Ludwig" Ahgren announced that Moist Esports has officially entered the Valorant esports scene.
The streamer and content creator had been exploring signing his own Valorant team after joining Moist Esports as a co-owner last month. He partnered with Charles "MoistCr1TiKal" White, the founder of Moist Esports.
Ludwig revealed in a tweet that his esports organization spent US$500,000 to sign Breakthru, a Valorant team competing in the Valorant Challengers NA Split 1.
The former Breakthru players will play under the new Moist Moguls banner when the North American Challengers league returns on February 27.
---
---
Ludwig signs Breakthru to Moist Mogul's Valorant roster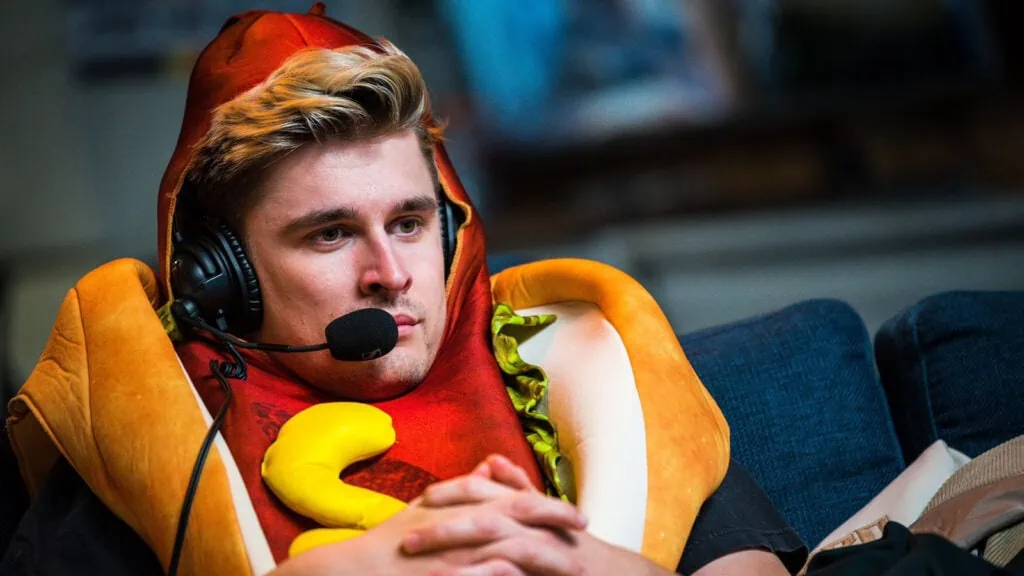 Alex "aproto" Protopapas
Brock "brawk" Somerhalder
Xavier "flyuh" Carlson
Tyler "sym" Porter
Brady "thief" Dever
Tanishq "Tanizhq" Sabharwal (coach)
Moist Mogul is Ludwig's first venture in the competitive Valorant scene. He has funded multiple gaming events in the past including Super Smash Bros. Melee tournaments and a Valorant LAN Invitational.
Moist Esports currently fields teams in Apex Legends, Super Smash Bros. Ultimate, and Rocket League.
Coincidentally, Ludwig spent the same amount of money as Jeremy "Disguised Toast" Wang when the latter signed Team DSG, another Valorant team solely funded and run by a content creator.
Moist Moguls and Team DSG are both competing in the Valorant Challengers NA Split 1, the first leg of the Challengers league competition that features Tier 2 Valorant squads. Ludwig challenged Disguised Toast to a showmatch between their Valorant rosters, and the losing owner would have to shave their head.
In a previous YouTube video, Ludwig discussed his motivation for entering the esports scene. He went as far as to say esports was not a good business, describing the industry as propped up by cryptocurrencies and venture capitalist groups.
Despite the problems plaguing esports organizations, the 27-year-old said that he simply loves esports even though it will burn a lot of money.
Moist Moguls will face Turtle Troop on February 27, 4:00 p.m. | 12:00 a.m. GMT | February 28, 8:00 a.m. GMT+8 on the third week of Valorant Challengers NA Split 1.
READ MORE: CS:GO legend s1mple says he would 'destroy' opponents if he joined NAVI's Valorant team