Internet personality Adin Ross is making bold claims regarding the new streaming platform Kick and a wave of hugely popular creators making the switch.
The 22-year-old has stated that Kai Cenat, Darren "IShowSpeed" Watkins Jr., Bruce "BruceDropEmOff" Condones, and YourRAGE are all making the move to the new Twitch competitor. "They're all going, bro. Why would they not go? They're going to give them equity and millions of dollars," he explained.
---
---
Adin Ross has made some extremely bold claims regarding Kick
---
Kai Cenat has over 4.4 million followers on Twitch alone while IShowSpeed approaches 16 million subscribers on YouTube, YourRAGE has 1.3 million followers on Twitch, and BruceDropEmOff has 1.2 million followers on Twitch. These are only the numbers on their main platforms and when adding in their audience across all social media platforms, these numbers go up by quite a lot for each creator.
"Think about it – the platform cannot fail if everyone goes," he said. There's no doubt these creators would cause a shift towards kick for some of their community given their networks tend to overlap.
Interestingly enough, Adin himself said recently that he isn't being offered enough money at the moment. "I need more money. You guys are not offering me enough money to go full-time," he said in response to the platform's attempt to bring him on board. He went so far as to say he's "not 100% going to Kick."
So while he himself is unsure about his future with the new Twitch competitor, he does seem quite sure that his colleagues are more than willing to accept their offers of equity and bags full of money.
---
Adin Ross isn't sure he'll join Kick without more money though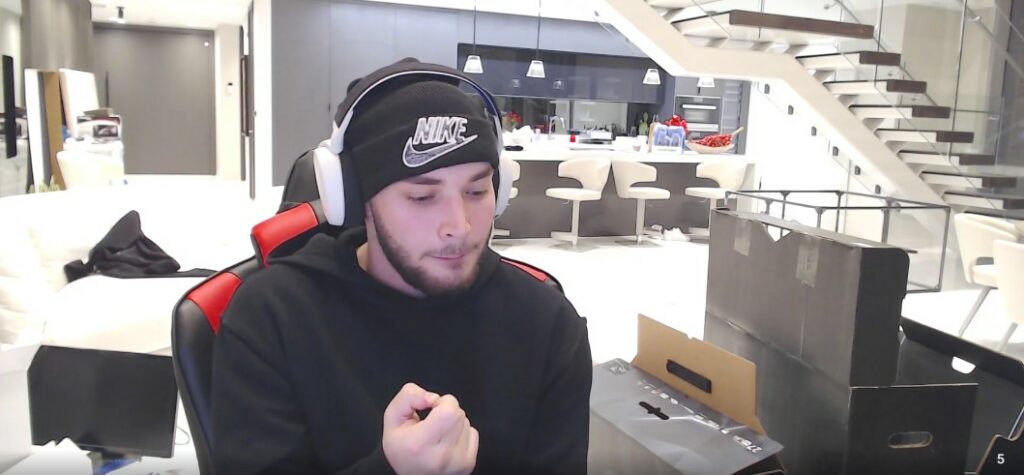 ---
In what could definitely be seen as a bit of a marketing ploy, he claimed he was threatened by Twitch in an attempt to "silence" him before revealing that he'd be experimenting with the prospect of switching to Kick. Since then he's been pushing the platform to his audience in what some fans are claiming is too much.
The language used and actions taken led to popular Twitch streamer Felix "xQc" Lengyel claiming the creator is going down a "really unhealthy rabbit hole."
As has been mentioned many times since the platform came into the spotlight, the company claims that it will be offering the best revenue splits, payout options, and more although the full systems are not in place yet.
At this point, all we can do is wait and see if these claims turn out to be true and if these platform battles will turn out any different than the moves made by Mixer and YouTube in 2019.
READ MORE: TwitchCon 2023 dates revealed with two brand new locations