The controversy surrounding the new Kick platform has made its way into discussions across many streams and Asmongold's is no different.
The massively popular internet personality recently applauded the company's tactics in bringing streamers to their platform.
This came during a recent livestream in which he was watching Ludwig "Ludwig" Ahren discuss Adin Ross and the potential of many other creators making the switch.
---
---
---
Asmongold thinks Kick is playing the game well
When Ludwig mentioned that it appeared the streaming platform would be offering nonexclusive contracts, Asmongold stated that this was "the smartest way for them to do it."
He went on to explain that this allows them to siphon their audience from their previous platform onto the new one, something he says Tyler "Trainwreck" Niknam and Adin Ross are already doing.
Given the company is also rumored to be talking to YouTube creators, it would essentially work the same for those streamers as well.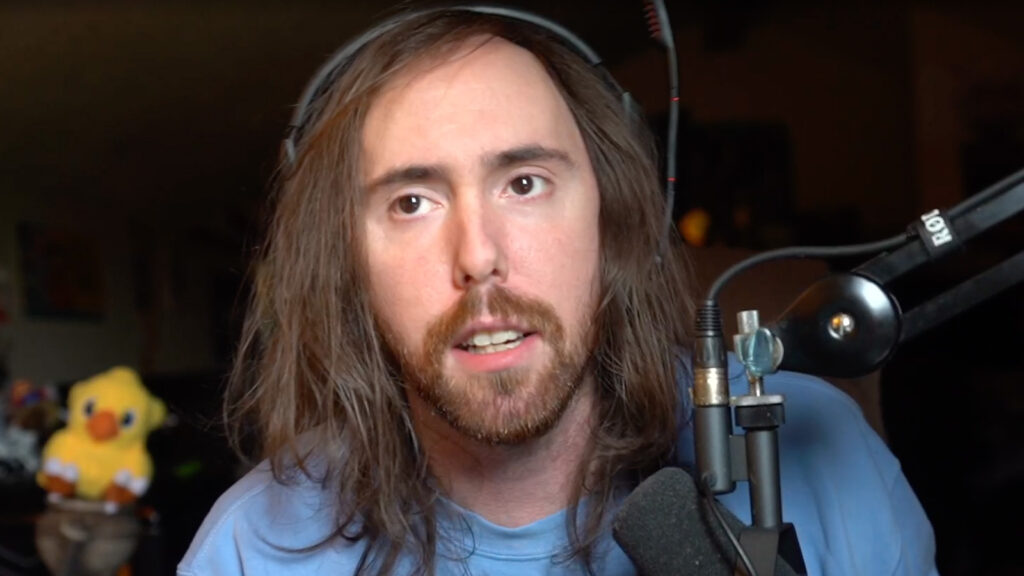 "They go live on Twitch for a couple of hours, they farm their notifications, they build up directory placement and then they go over to Kick," he said.
When Ludwig then expressed his inability to see the endgame in this tactic, it seemed Asmon had already figured it out.
The creative streamer opened up the Windows Paint application where he placed two squares before placing an arrow showcasing that one box led to the other.
It became clear very quickly what he was implying once he wrote out the words Kick and Stake. Stake is the parent company behind the new competitor and a massive player in the world of online gambling.
---
---
The 32-year-old said it was really that simple. The idea of driving users to the streaming platform is that they are then funneled into the revenue generator which is gambling via Stake. After lots of backlash, Twitch cracked down on gambling in September 2022 which made room for this new battle to take place.
No other large creators have officially stated their moving, and Felix "xQc" Lengyel even recently stated he has no plans to as of now. It's worth mentioning he did leave the door open to the possibility in the future just in case.
READ MORE: Top 10 Twitch streamers: Most followers, games played, and where to watch