Updated on June 6, 12:08 p.m. (GMT+8): Improved relevancy.
There's no doubt about it — Spy x Family's Yor Forger is the hottest character to come out of the Spring 2022 anime season.
Her charm, killer moves, and, most importantly, genuine care and love for Anya has won the hearts of many anime fans, which is why it's no surprise that several amazing Yor Forger cosplays came to light on social media and at anime conventions.
Before becoming a part of the Forger family, Yor Briar was a clerk at the Berlint City Hall. She is later revealed to be an assassin codenamed "Thorn Princess".
Yor is known for her lack of social skills and often thinks about murder as a plausible solution to multiple situations.
Kiriko shines in action-packed Yor Forger cosplay photos from Spy x Family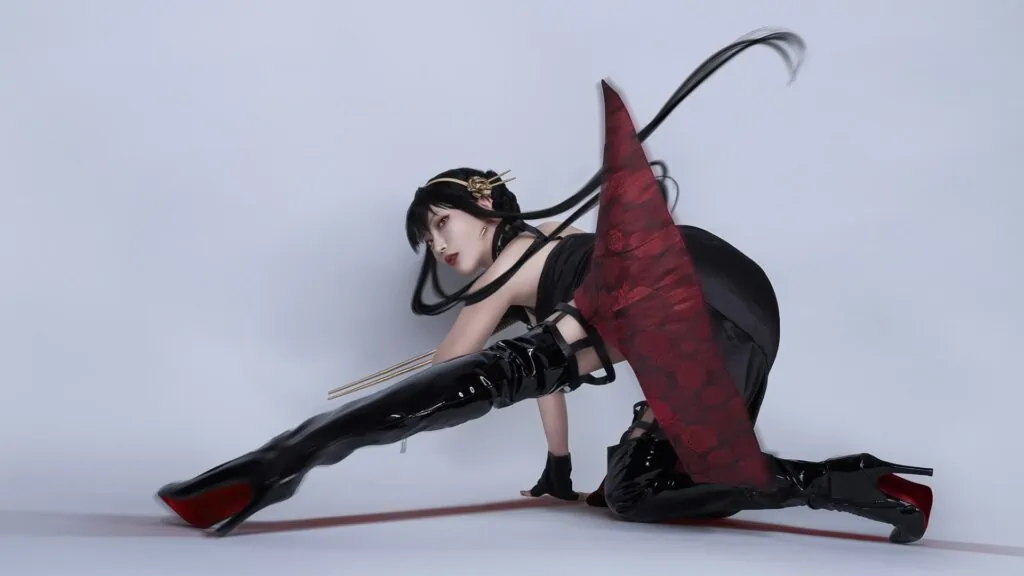 Kiriko's Yor cosplay showcased what the Thorn Princess is best known for — her strength, speed, and reflexes — abilities that make her a deadly assassin. One of the photos had the Spy x Family cosplayer on one knee while stretching out her other, portraying the character's flexibility.
In her other Yor Forger cosplay photos, Kiriko flaunted her large, golden prop needle, which is the waifu's signature weapon in the anime. You can even spot the cosplayer's long twin tails in motion, which gives life to the agile assassin.
---
---
Taking a page out of the obsession of Eden Academy's housemaster, Henry Henderson, Kiriko displayed the elegant side of Yor with close-up shots taken with a simple yet classy gray background.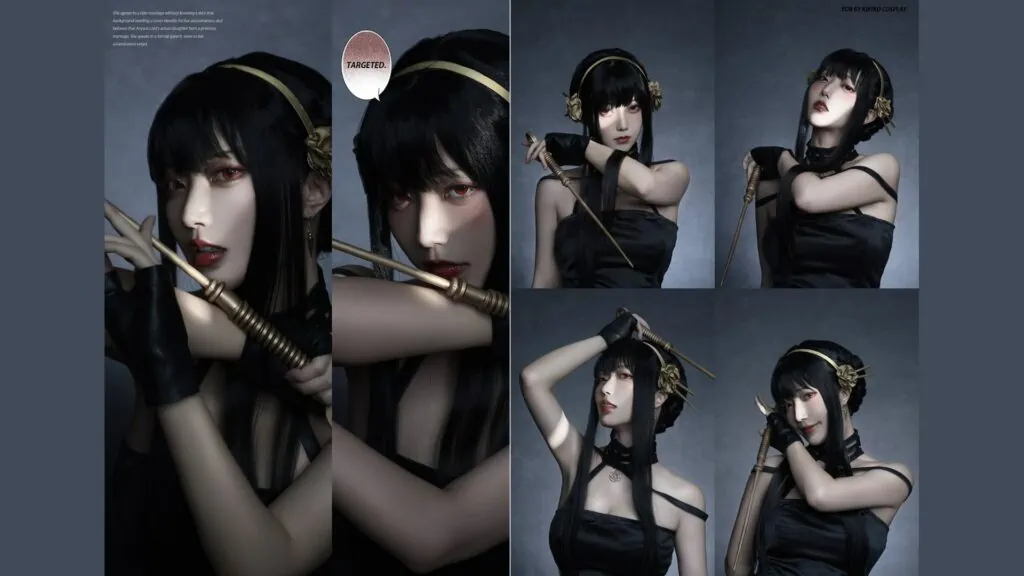 Aside from her default Yor Forger cosplay, she has also pulled off the character's casual look by donning a comfy, red off-shoulder sweater and a white headband.
Follow Kiriko on Twitter (@celia_aya) and Instagram (@kiriko_celia) for more anime cosplays.
READ MORE: Uni student forgets to change laptop wallpaper, accidentally reveals his waifu