This is the first article in an exclusive interview series with Knite. You can read the second article about how the Greek cosplayer developed their own cosplay makeup style and their skincare routine.
Beautiful boy characters or personas that make you say "mommy?" Professional Greek cosplayer and model André "Knite" can pull off both!
This talented 24-year-old cosplayer has captured the hearts of many fandoms with their hyperrealist makeup style.
Persona 5's Joker, Granblue Fantasy's Sandalphon, Detective Conan's Kaito Kid, and JoJo's Bizarre Adventure's Kishibe Rohan are just some of their most iconic cosplays.
Behind these amazing photos is an even more amazing person driven by their passion to bring their favorite characters to life.
They live by their strong principles and beliefs when it comes to cosplaying, which has helped them successfully grow their brand to become the cosplay superstar we know and love today.
In an interview with ONE Esports, Knite shares how they started in the industry, their opinions on costume creation, what they think of Tier One Entertainment's Alodia Gosiengfiao, and why raccoons are the best animals in the world.
---
Knite and the meraki practice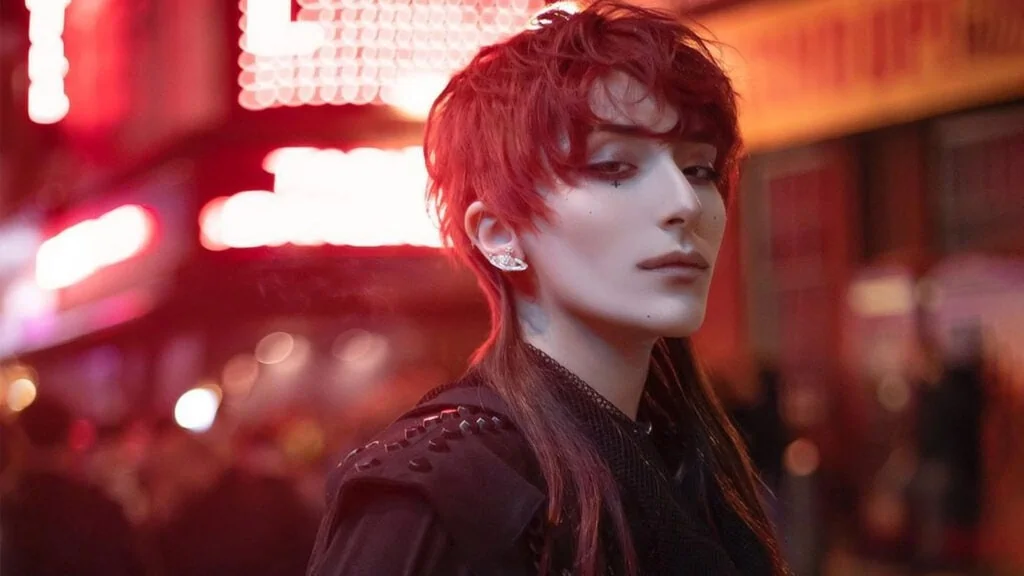 Ask anyone how to get started cosplaying and they'll reply: search the character name online, insert the keyword "cosplay," add the first result to your cart, hit the checkout button, wait for your costume to arrive, wear it, take photos. Sounds simple enough, right?
For long-time cosplayers like Knite, however, the process wasn't as easy. The lack of cosplay websites and online shops had them searching cheap party stores for synthetic wigs. They then had to patiently dye the wig with Copic markers, coloring it strand by strand until they got the right color for the character.
Overcoming these obstacles was all worth it, especially for Knite who made their cosplay debut as the Blue Arcobaleno Holder Colonnello from Katekyo Hitman Reborn.
Back then, they sewed and crafted their own costumes. They admit that they can be quite a perfectionist during the whole process, continuously working for days with little to no breaks.
"I really like having an almost individual style for my costume creations," they explained. "I really like selecting intricate fabrics which is sometimes a thing that you really can't access with store-bought cosplay. It feels like this costume is one-of-a-kind, almost. Like no one else in the world has this costume but me."
While they admit that they were a little bit "envious" of the younger generation of cosplayers, they don't really see anything wrong with the growing Taobao trend and commission culture in the industry.
"Cosplay, at the end of the day, is a fun hobby and it gives people the opportunity to dress up as their favorite characters," they believe. "Everyone has their own talent and skills in cosplay,"
This way of thinking can be summarized into one Greek word: meraki, which means approaching things with soul, creativity, or love, leaving a piece of yourself in something that you are extremely passionate about.
---
---
Passion lives here! How Knite turned cosplaying from a hobby to a full-time job
Six years after their cosplay debut, Knite has grown their craft enough to become a sought-after and esteemed guest at conventions. Their first guest appearance was at the Silent Drama Comic Con 2016 in Jinan, China.
"I think from there is when it started to become a bit more serious," they said. "I started to really discover that I could make this a job."
They started to travel the globe for work, growing an international fanbase in countries like Mexico, Vietnam, Spain, Australia, Malaysia, and the Philippines.
Despite the fame, Knite has remained grounded, and continues the tradition of personally hand-sewing costumes for every single photoshoot and event they have attended from 2017 to 2019.
"I really enjoy making my own costumes because for me personally, that's how I kind of started," they recalled. "You feel this sense of accomplishment when you've made your own costume."
However, as their career took off, they got busier and eventually had to find new resources and talent to help with their cosplays. They had to finish two or three collaborative cosplays in a month, which is already a lot to handle for Knite.
Because passion fuels their craft, Knite can be very selective with the characters that they cosplay.
"I think if I get a job and they request for me to cosplay a certain character I would turn it down especially if I don't think I can pull off that character," they explained.
Their passion has brought them to work with big companies such as Japanese fashion brand SuperGroupies, the theme park Universal Studios Japan, and game developers CyberConnect2, ATLUS, and HoYoverse.
---
Becoming truly top-tier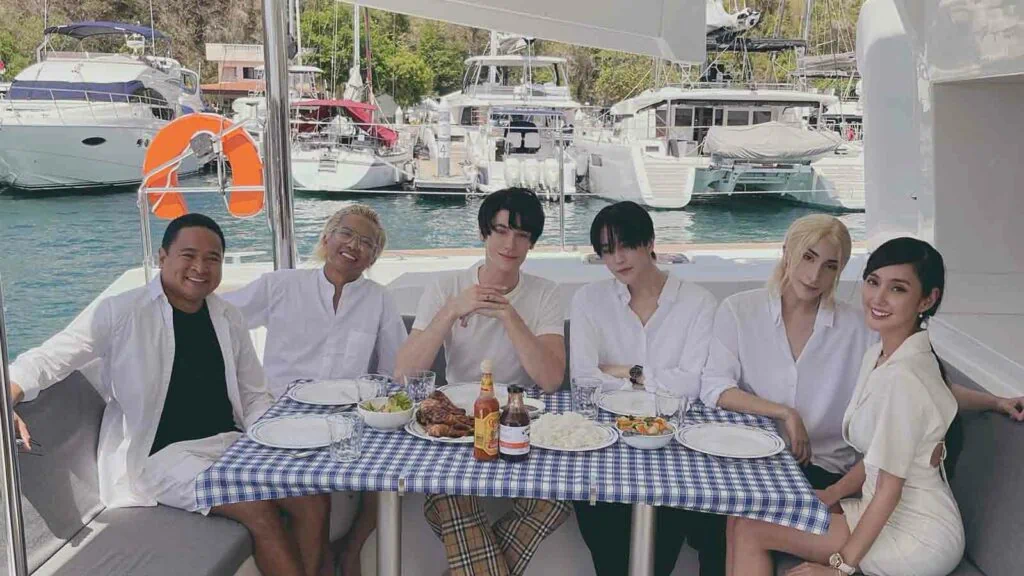 This year, Knite signed as an official talent under Tier One Entertainment, one of Southeast Asia's biggest esports and entertainment brands. One of the reasons that solidified their decision to join was knowing that the Philippines' cosplay queen, Alodia Gosiengfiao, runs the company.
The Tier One co-founder is one of the most successful cosplayers in the world, having partnered with big brands like Facebook Gaming and PlayStation Asia.
"Her being a cosplayer herself gives me a sense of comfort," they explained. "Just knowing that we can really look to Alodia and you know if we run into any problems we can always turn to her because she has also been in this industry and she knows how everything works."
They strongly believe they "have hit jackpot with Tier One" and hope to extend their reach into the gaming and esports community. They started streaming on Twitch just last year, playing horror games like Phasmophobia, Outlast, and Subway Midnight.
Their current obsession is Riot Games' first-person shooter game, Valorant, with the Mexican duelist Reyna as their main.
"I really like her abilities and I think I'm always very prone to getting killed so at least if I get one kill I can heal myself," they revealed. "If she gets taken I usually play Sage so I can heal myself again."
A Valorant cosplay from Knite won't be happening anytime soon, however, since they're not confident enough to pull off any of the agents on the current roster.
"Valorant is not like anime, for example, where 2D-style is very similar to a lot of content so you can always have your own spin and interpretation on characters," they explained. "It's a bit more difficult to pull off Valorant characters because they have very specific features."
They are hoping Riot Games will release a Greek agent soon so they can reconsider these cosplay plans.
---
Boss, Latte, and their penchant for raccoons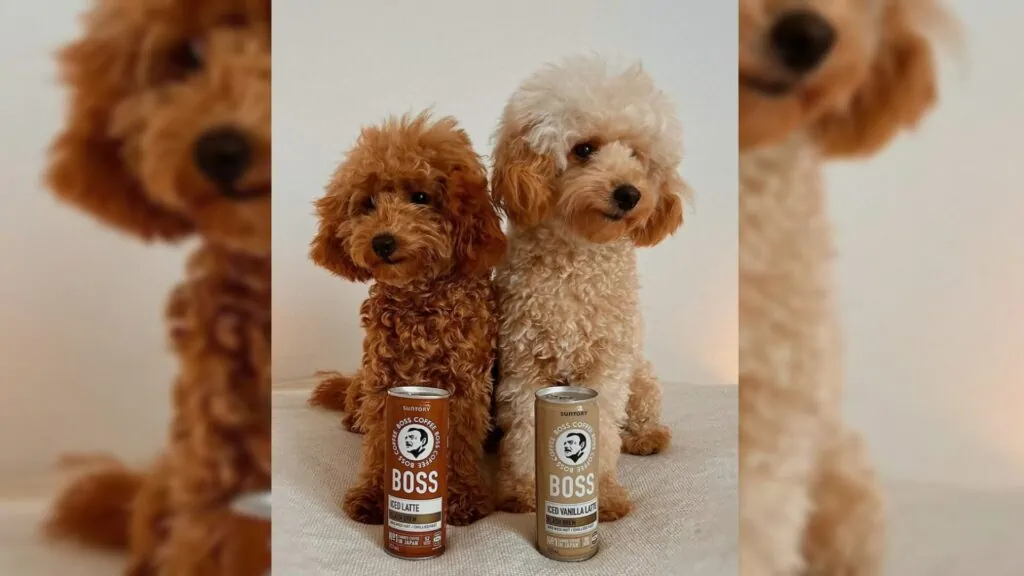 Knite is the proud parent of toy poodle siblings Boss (pronounced as bossu) and Latte, derived from the popular Japanese canned coffee brand. Their favorite animal in the world, however, are raccoons.
"I just find (raccoons) so entertaining and so cute. To me, it's such a foreign animal because we don't have any raccoons in Australia so I always just enjoy watching really cute raccoon compilations on Youtube," they exclaimed. "They're so intelligent and so adorable. I would really like to see them in real life one day."
Knite aspires to open a cafe that includes some of their favorite things in life — raccoons, plants, and books.
"I really like having a physical book in my hand and just sitting down and you know having some coffee and just reading," they said.
They like to immerse themselves in different worlds and genres, ranging from murder mystery to fantasy, as well as self-development books, building on their interest in psychology.
"I always find it's such a good thing for your mind to constantly consume knowledge," they said.
The pipino nation and fans can follow Knite's cosplays on their Instagram account (@knitecoser).
---
Follow ONE Esports on Facebook for more cosplay interviews, news, guides, and highlights.
READ MORE: How non-binary cosplayer Dinny Grayson found their gender identity