In celebration of Valorant's 21st agent, Indian FPS legend Ankit "V3nom" Panth showed up in full Harbor cosplay, stealing the spotlight at the Harbor Community Event organized by Riot Games in Mumbai, India.
A controller who rivals Katara's water-bending techniques in Avatar, Harbor controls the flow of the game by putting up walls of water and blocking off long lines of sight on the map. He can even create a bubble called Cove, which blocks bullets as long as its shield is up.
"Cosplaying as an Indian agent in the game that I love felt unreal. The smoke at the entrance, lights with the crowd cheering, everything was surreal," V3nom told ONE Esports. "The moment I wore the armor, I felt like the agent himself."
"I don't know how but my voice and walk changed automatically. I always wanted to walk a ramp and be a showstopper and Riot Games made that dream come true," he added.
---
---
V3nom's Harbor cosplay made it rain without water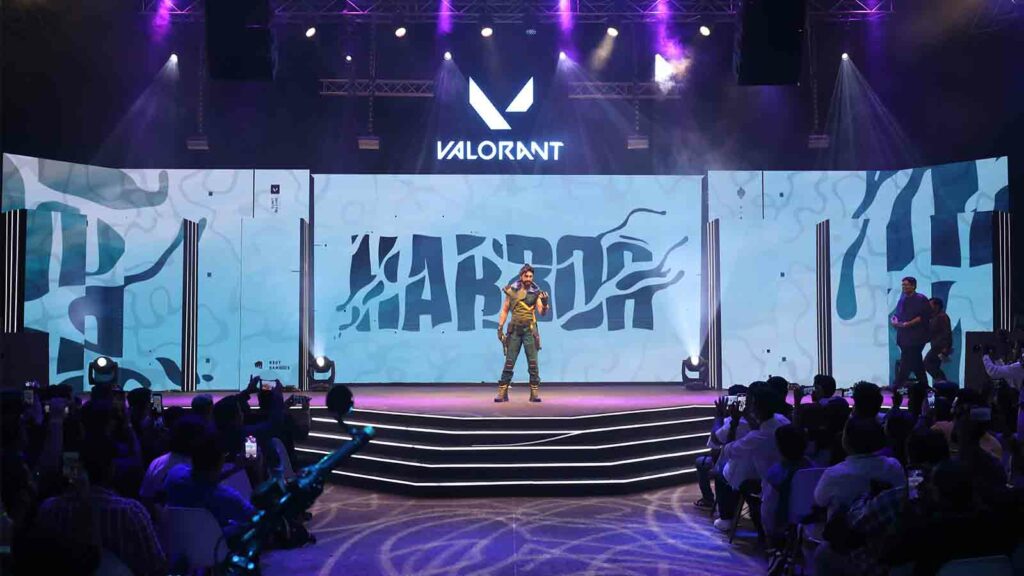 According to the FPS star, he and his team started work on the cosplay one month before the event, and he had to undergo multiple fitting and wig styling sessions.
Much attention was paid to the character's face, tattoos, and accessories. The detailing on the rings, bracelet, necklace, and Harbor's pants, in particular, were his favorite.
"I remember getting scared when they had to put glue on my face for the beard and mustache," V3nom laughed. "The cosplay team and Riot Games made sure they didn't leave any stone unturned for this launch. It was very special for me, as I'm the first person in the world to cosplay Harbor."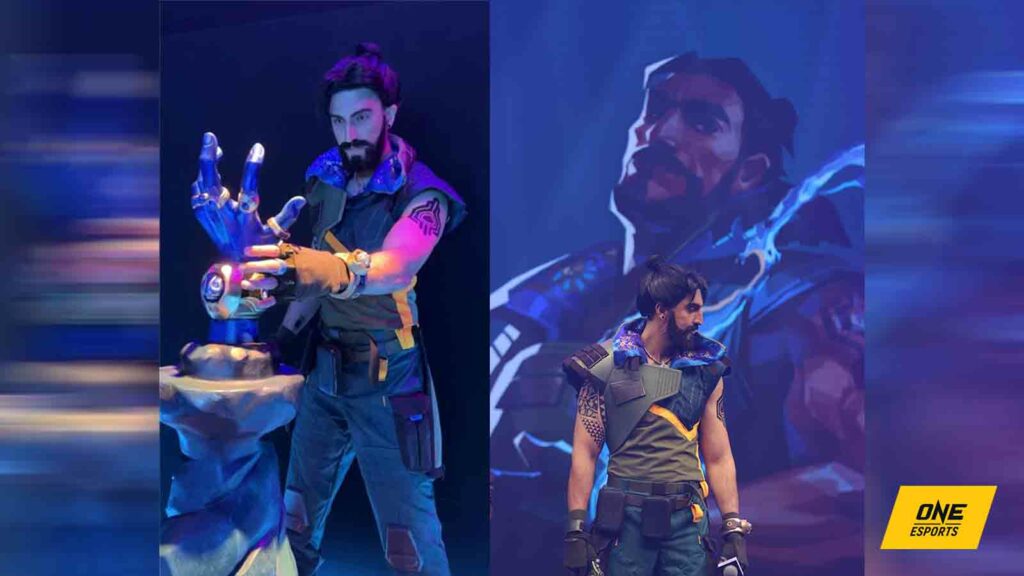 Like the rest of us, he too loves Harbor's tattoos, present on his upper left and right arms. "The physique and features of the agent are so raw and similar to how I am in real life," he added.
Now that India has its very own agent in the game, the esports athlete could not be prouder. "It shows that India is an important region. We Indians are emotional people, and giving us an Indian agent will always be memorable for us," he said.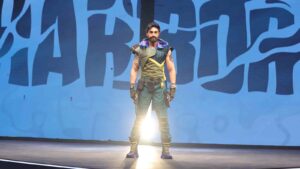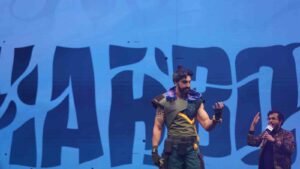 "I hope other publishers take note of this massive launch. Just adding an Indian agent is not enough, and Riot Games made sure that they complemented it with this massive launch event where they invited most of the top community members," V3nom reflected on the event. "Also, the live performance of the track 'RAJA' was amazing."
Harbor is now available to play in Valorant, Riot Games' free FPS PC title. You can unlock him by activating his contract and bringing it up to tier five.
Learn about his abilities, the best maps to use him on, and what pro players think about him.
Follow ONE Esports on Facebook and Twitter for more cosplay stories.
READ MORE: Is IU a secret Valorant fan? These selfies might prove that she's a Chamber main