Water-wielding controller Harbor has the power of the tides at his beck and call. But his story is also influenced by the rich culture and mythology of India.
The team behind Valorant always had diversity at the top of its mind. Each of its agents hails from a different background, bringing to life a complex tapestry featuring agents from all across the world.
In a recent stream on Twitch, Riot Games developers talked about the thought that went into Harbor and how they drew on Indian myth and legend to flesh him out.
---
---
New controller Harbor taps into Indian myth and legend
Harbor carries himself like a swashbuckling adventurer, a hero who remains unflinching even in the face of danger.
However, the developers shied away from the well-used Western concept of an adventurer and treasure hunter.
"We looked at a huge breadth of Indian media and were inspired by the countless tales of mythic heroes whose heart and conviction and strength allow them to become an unstoppable force for good and become legends themselves," said Joe Killeen, Narrative Writer.
However, it was tricky to find the right way to do that in Valorant, where every agent shares that heroism.
"To that end, we were inspired again by the many objects of power and mystery that are scattered throughout Indian legends and stores," added Killeen. "It was from there that the idea of an ancient radianite artifact wielder was born. Our relic-seeking adventurer being someone whose mission is to protect and preserve these items of antiquity took form around that."
Harbor's powers come from an ancient bracelet that he discovers in Mumbai, India, giving him the ability to bend water and summon the tide.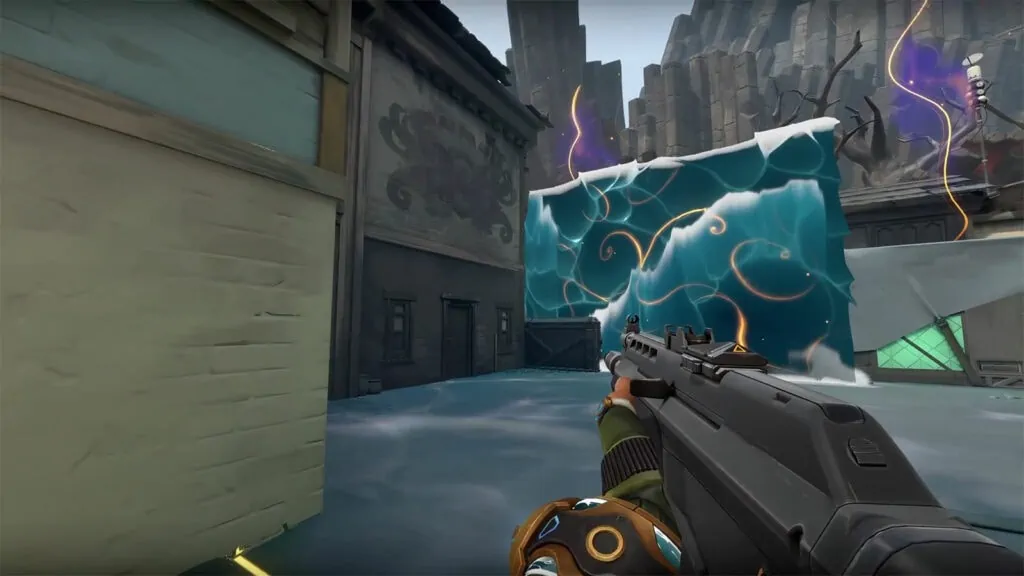 The agent's strength of character was also a big part of his design. Harbor is a military special operative that is an expert in his field who has "integrity," said Ryan Clements, Senior Narrative Writer.
The team also took special care in ensuring that Harbor was a faithful representation of the heroes in Indian culture. "When you look at Indian myth and Indian literature, their heroes are much more multi-faceted than a traditional Hollywood action hero," Clements said. "They're poets, they're philosophers, they're scholars. They have this amazing tradition that we want to honor and celebrate."
This focus on authenticity required a tremendous amount of effort and research. Multiple external consultants from India were brought in to present research on India's regions, cities, languages, traditions, cuisine, and more.
At the same time, Valorant writers worked together with Indian Rioters from both the MENA and Los Angeles office to "shape Harbor's voice and demeanor and use of the Hindi language," said Killeen.
You can watch the full developer stream here. Harbor is now available to play in Episode 5 Act III.
READ MORE: Sean Gares steps down as 100 Thieves head coach to return to content creation