Genshin Impact voice actor Lily "LilyPichu" Ki is the English voice behind Shuumatsuban's pint-sized ninja, Sayu.
The Twitch streamer auditioned for the part under the Atlas Talent Agency and landed the role. She is known for her naturally high-pitched voice, which fits perfectly with petite, cute personas like the game's claymore user, Sayu.
Aside from Genshin Impact, Lily has also appeared as a voice actor for other games and series such as Belle, Cookie Run: Kingdom as Onion Cookie, and Don't Toy with Me, Miss Nagatoro as Yoshi.
Her most prominent work is voicing Genshin's Sayu, a 4-star Anemo character that hails from the Inazuma region, a sleepy ninja who is highly skilled in the art of camouflage.
---
---
Several fans have been requesting for the OfflineTV streamer to do a Sayu cosplay in honor of the 4-star character that she voiced in the game.
Lo and behold, the voice actor finally fulfilled the fandom's wish with the cutest and most perfect Sayu cosplay we have ever seen.
LilyPichu tries on Sayu cosplay, stands out with incredibly detailed costume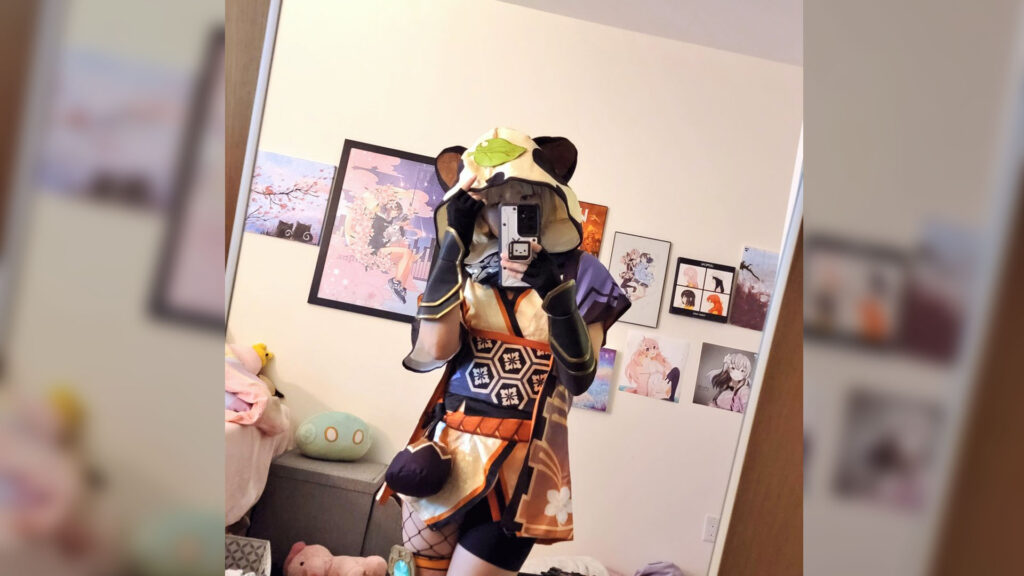 Lily teased fans with her Genshin Impact cosplay, showing off the character's default ninja costume. She wears a platinum blonde, short, hime-cut wig, covered by her large, tanuki-inspired hoodie.
---
---
A small Anemo slime plushie can be spotted at the back, matching Sayu's element.
Additionally, she also owns a stuffed toy of Sayu's Mujina camouflage disguise, which appears during the character's idle animation.
"Kinda embarrassing, not gonna lie," Lily admitted in the cosplay photo's caption.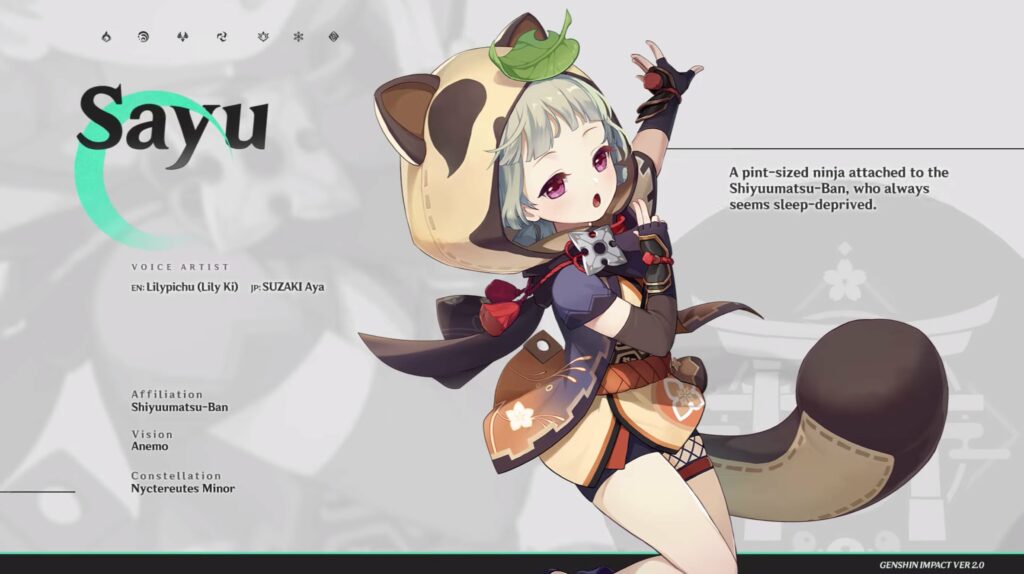 Similar to her Yun Jin cosplay, she intentionally covered her face upon taking the mirror selfie, which might suggest that she's still working on the character's make-up and that this is only a cosplay trial for now.
With some help from her friend and fellow Twitch streamer AriaSaki, Lily cosplayed the 4-star Geo opera singer at the Anime and Asian Pop Culture Festival held in North Texas.
With Sayu's voice actor cosplaying Sayu, things have finally come full circle for Lily.
READ MORE: LilyPichu reveals how she became the voice of Sayu from Genshin Impact