Forget about architects in hard hats, safety jackets, and blueprint bags. Kaveh, a Sumerian character from Genshin Impact, just changed the fashion game for all building designers out there.
This 4-star Dendro character is charming and flamboyant. He wears a very intricate outfit, comprised of a white plunging top, a colorful coat, and lots of dangling accessories on his waist.
Lujiuerhei, a Chinese Genshin Impact fan, brought to life the Sumerian trendsetter through their impressive cosplay, making for a truly remarkable sight to behold.
---
---
Lujiuerhei's Kaveh cosplay looks straight out of a fashion magazine
With their expertise in wig styling, Lujiuerhei flawlessly recreated Kaveh's intricate flaxen hair and his iconic blue feather hair accessory.
Whether you perceive Kaveh as an aspiring model or a budding architect behind Sumeru's remarkable structures, these captivating photos will certainly help you decide.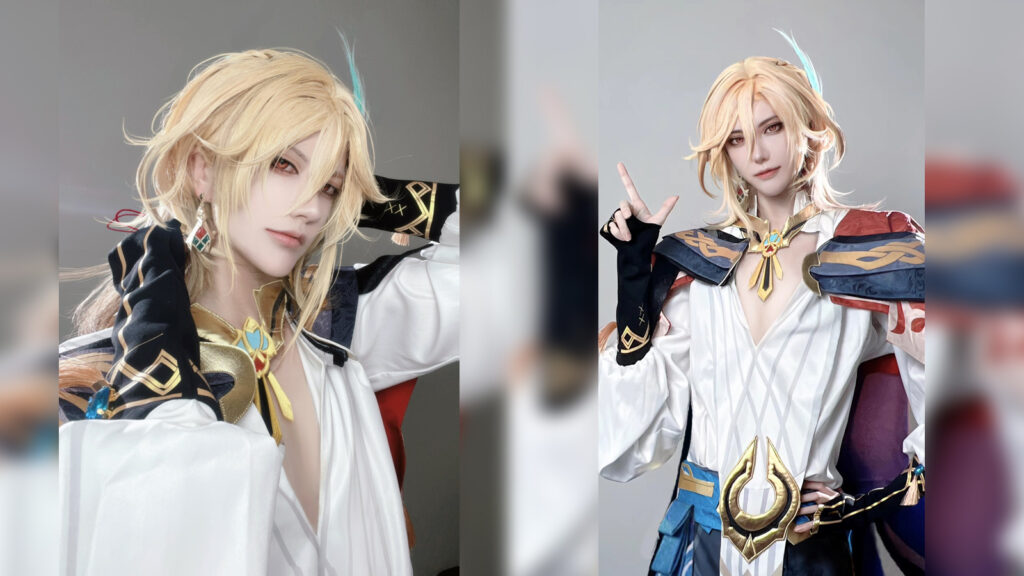 Kaveh, a 4-star claymore user and a graduate of the esteemed Kshahrewar, stands out as one of the most talented architects in the Sumeru Akademiya.
Renowned for his innovative designs, Kaveh's notable creation is the majestic Palace of Alcazarzaray, situated amidst the enchanting Lokapala Jungle. This architectural masterpiece showcases his creativity and skill, solidifying his reputation as a visionary architect.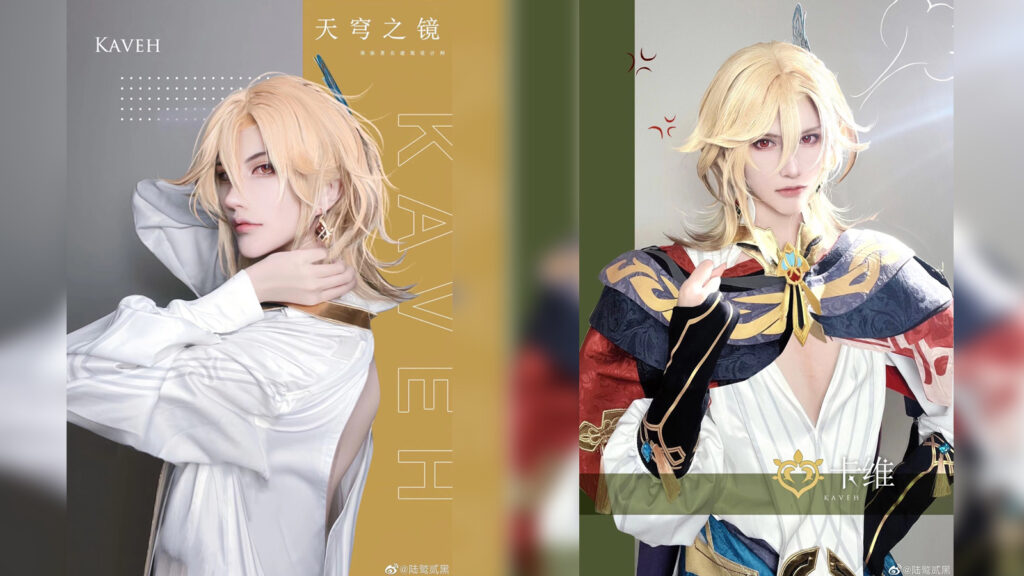 Warning: Spoilers if you haven't played the Sumeru event quest A Parade of Providence.
Furthermore, Kaveh has emerged as the champion of the Interdarshan Championship, proudly representing the Kshahrewar during the Akademiya Extravaganza. His remarkable achievements in the competition further exemplify his prowess and dedication to his craft.
Aside from Kaveh, Lujiuerhei has also cosplayed other Genshin Impact characters such as Tartaglia, Scaramouche, Kamisato Ayato, and Chongyun. Their impressive range and attention to detail have garnered them a well-deserved following among fans of the game.
Fans can check out their other cosplays on Instagram (@lujiuerhei).