Nestled within the treacherous jungles and sweltering deserts of Sumeru, lies a stunning architectural masterpiece, the Palace of Alcazarzaray, designed by the renowned architect Kaveh.
This magnificent edifice, ensconced in the lush Lokapala Jungle, is a verdant paradise boasting a green palace, cascading waterfall, and exquisite Padisarahs flowers.
Kaveh, a graduate with honors from Kshahrewar, one of the six prominent schools of the Sumeru Akademiya, is highly esteemed for his ingenuity and skill as an architect throughout the Dendro region. He considers the Palace of Alcazarzaray as his magnum opus, his greatest achievement to date.
But Kaveh is not just an exceptional architect; he's a formidable warrior too. Armed with an automated briefcase named Mehrak, he can deal devastating Dendro AoE damage to his foes. This 4-star Dendro character's flamboyant persona makes him an excellent addition to any party.
If you're eager to add Kaveh's talent to your ranks, here's a list of all the materials you'll need.
---
Locations and routes of Kaveh materials for Character Ascension
Jadeplume Terrorshroom
Location of boss is located northwest of Vissudha Field in Sumeru
1 Nagadus Emerald Sliver
9 Nagadus Emerald Fragments
9 Nagadus Emerald Chunks
6 Nagadus Emerald Gemstones
To unlock this boss, you must unlock the region of Sumeru
Alternate source: Dendro Hypostasis
Dendro Hypostasis
Location of the boss is south of Dar al-Shifa
46 Quelled Creeper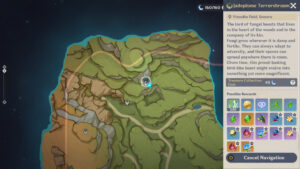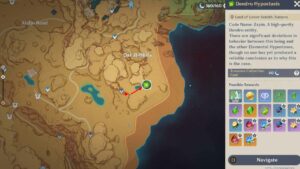 Mourning Flower
Mourning Flowers are exclusively found in Girdle of the Sands, an area in Sumeru
168 Mourning Flowers
Here are two sample farming routes for Mourning Flowers: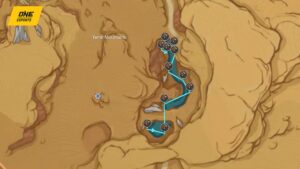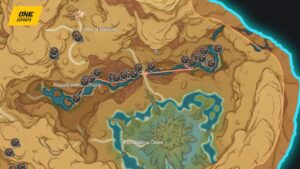 Fungi
Fungi are exclusively found in the region of Sumeru
18 Fungal Spores
30 Luminescent Pollen
36 Crystalline Cyst Dust
Fungi are a unique enemy type that drops different materials based on their state. Here's a quick guide on how to effectively farm Fungal Spores.
Here are three sample farming routes for Fungi: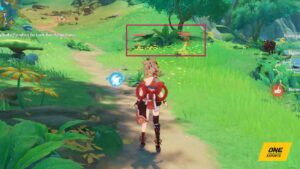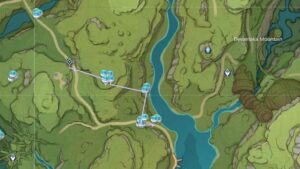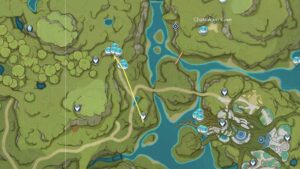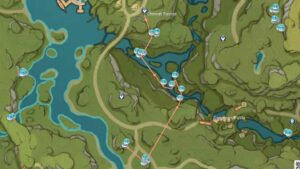 ---
---
Locations and routes of Kaveh materials for Talent Ascension
The Realm of Beginnings (Apep domain)
Location is at the border of The Desert of Hadramaveth
6 Primordial Greenblooms
You must complete Nahida's story quest "What Shape Does the Self Hold in Sapientia Oromasdis" Chapter: Act II – Homecoming to unlock this domain
A rarer type of Kaveh materials for Ascension, only appears once a week as a Trounce Domain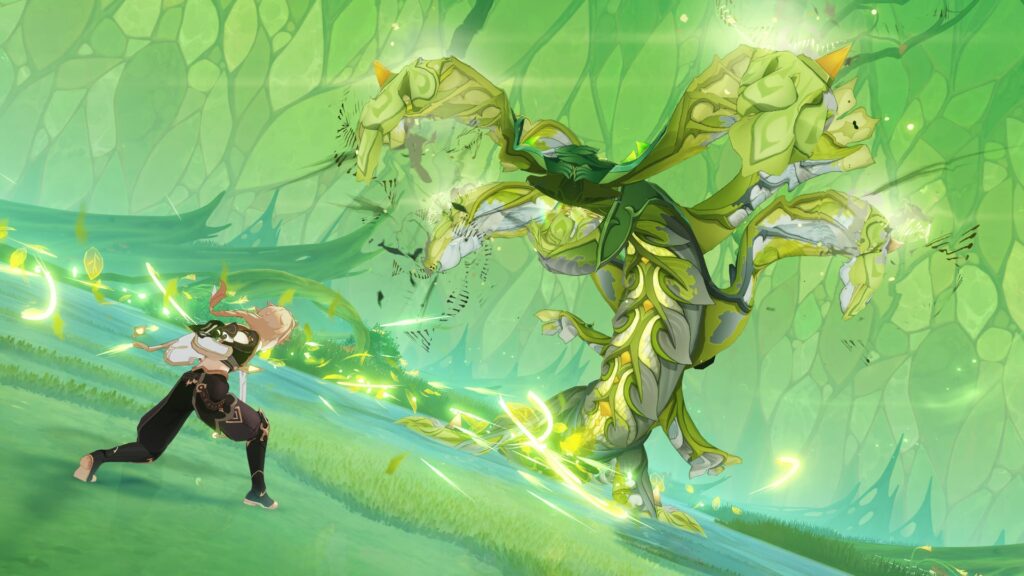 Steeple of Ignorance domain on Tuesday, Friday, and Sunday
Location is east of Chatrakam Cave in Sumeru
3 Teachings of Ingenuity
21 Guides to Ingenuity
38 Philosophies of Ingenuity
Fungi
6 Fungal Spores
22 Luminescent Pollen
31 Crystalline Cyst Dust
Crown of Insight
Obtainable by upgrading the Frostbearing Tree to Level 11, upgrading the Sacred Sakura's Favor to at least Level 15, upgrading the Sumeru Tree of Dreams to at least Level 5, and playing Genshin Impact's various limited-time events
Here's a guide on how to Triple Crown a character in Genshin Impact.
---
Follow ONE Esports on Facebook and Twitter for more Genshin news, guides, and stories.
READ MORE: Genshin Impact's Ad astra abyssosque meaning explained