This is ONE Esports' second article in an exclusive interview series with Hakken. Read about how they overcame one of the biggest hurdles before starting cosplay here.
What do you think makes a good cosplay? What draws you to your favorite cosplayer? How do the best cosplayers turn pro?
Hakken didn't start out asking any of those questions. In the mid-2000s, their sole intent was to dress up as their favorite character and have fun.
In fact, cosplay was actually challenging to do because they had trouble accessing resources, getting materials, and organizing events in East Malaysia where they are based.
Despite these hurdles, all they could think about was how to "make better cosplays" and improve. It was never about the number of followers or fame — and it shows in their work. In this exclusive interview with ONE Esports, Hakken reflects on how the way they cosplay has changed over time and their mentality approaching each costume and photoshoot.
---
---
Hakken's attitude toward cosplay is driven by pure passion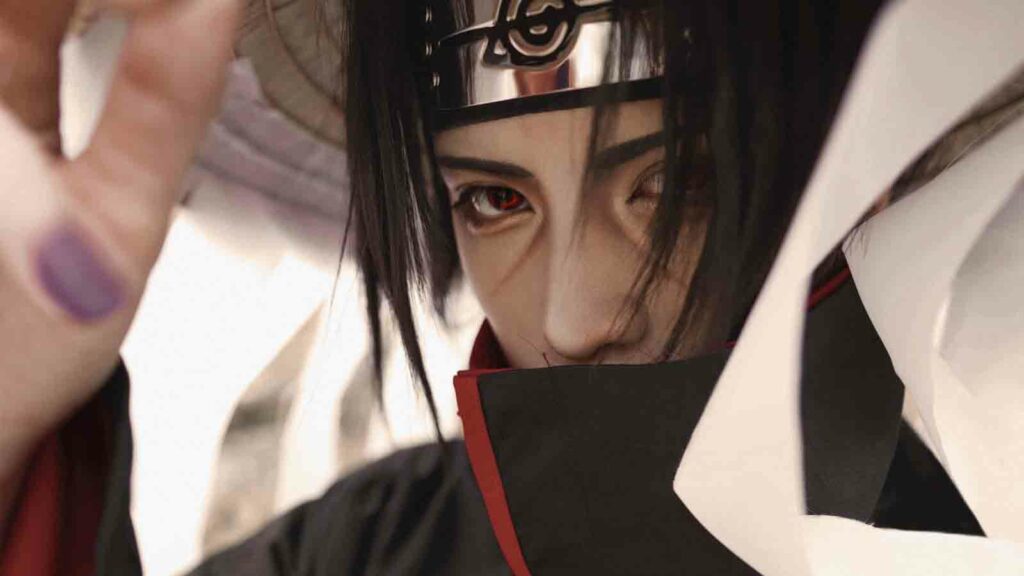 Experiencing a breakthrough moment
After high school, Hakken's parents had given them the freedom to do what they wanted. For the first time, they could finally post cosplay photos online instead of sneaking behind mom's back.
"I put up my Mystic Messenger cosplay. I uploaded it and went to sleep, and the next day, I woke up. It had thousands of shares. Okay… what is happening?" Hakken recalled. "But over time, I didn't care too much about the numbers. It's more like, I feel more stressed that I have to put up better cosplays next time because the expectation is rising as well."
Now that they've garnered millions of followers on social media, alongside sponsorships and brand collaborations, the pressure to do better is always present.
"I'll feel the pressure for a while, and I forget about it and carry on with life. Sleep. It's a coping mechanism," shared Hakken on how they handle the pressure.
Despite this, cosplay remains a fluid and creative process for the globally acclaimed artist. They describe themselves as a "very spontaneous" person who doesn't even know what they're going to put up next: they would read a manga, manhwa, or watch an anime, and suddenly get inspired.
"I might tell fans that I plan to cosplay this character, but after five years, I still haven't cosplayed this character. So my fans don't believe me now," they laughed.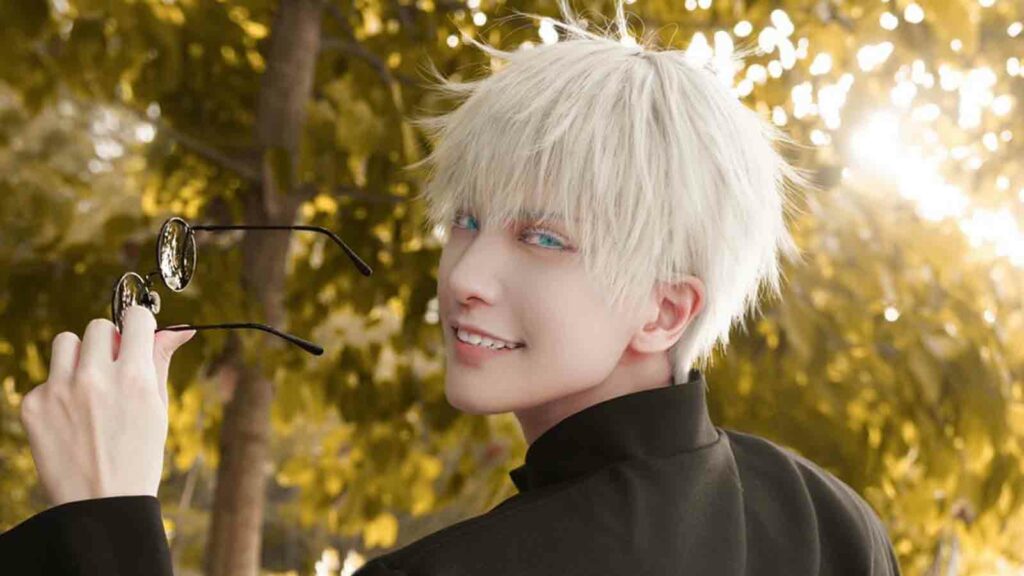 The process of creating cosplays and posting them online
Hakken's spontaneity, however, is always backed by their own high standards and self-criticism. When they first started out, they used to handmake all their costumes, but now that they're a full-time professional, they mostly work with other craftsmen.
"I feel like my own craftsmanship cannot reach my own expectations anymore because I'm such a perfectionist — everything has to be perfect," they said. "Sometimes I commission, sometimes I buy and then alter it with my team and see which one has the best outcome."
Their team currently consists of their mother, a tailor and designer by profession, and a friend who helps with photography, editing, and illustrations. "Their knowledge is enough for me to produce what I'm aiming for," they said.
In the makeup department, Hakken evolved their own style over time, one that works for them. They first picked up makeup skills from online tutorials. Through experimentation, they discovered a makeup style that works for them, and more importantly, how it "brings out the character," which is also crucial during photoshoots.
Hakken does a lot of preparation work beforehand, which includes reading the manga so that they know the character well. During the shoot, they will immerse themselves physically and emotionally, similar to how actors get into character.
"When I was doing Itachi Uchiha, I tried to put myself in his position and interpret how he's feeling — the way that he thinks, the way he expresses himself — to get the best possible outcome," they shared.
Another cosplay that Hakken is most proud of is their Bruno Bucciarati cosplay from JoJo's Bizarre Adventure.
"I feel like I really did a good job. I was very happy when I put that up. It took a while because it took time to prepare," they said. "I had to fly all the way to Italy and arrange the photoshoot. I went to places that appeared in the anime and posed like Bucciarati in the original work."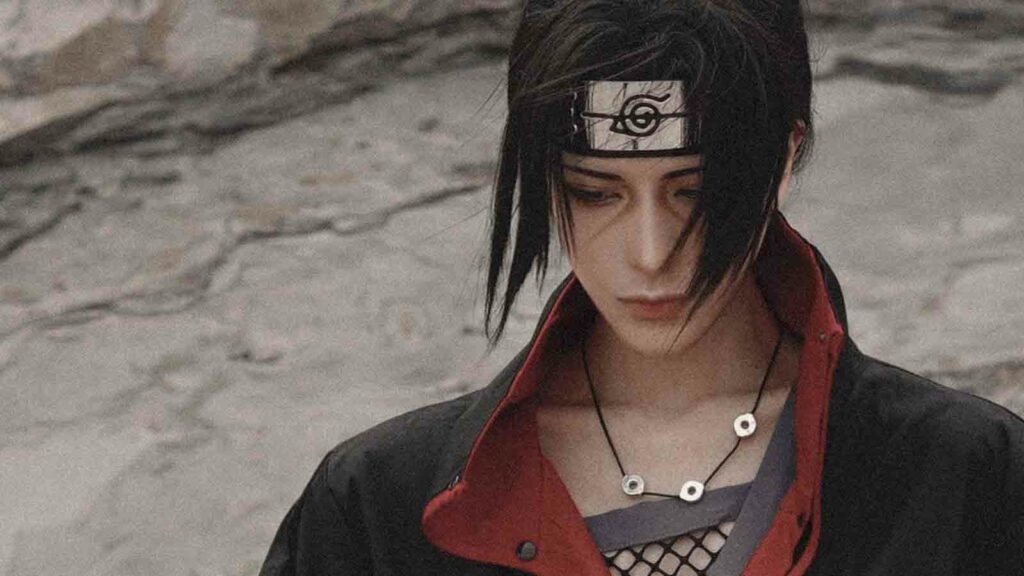 Living up to their own expectations
If the overall outcome of a cosplay isn't what they're expecting, they will "delete all the photos and restart" until they achieve the result they envisioned.
"That's the main struggle for me. For example, the selfie of Under The Green Light that I put up — that's actually the second time I cosplayed Jin Cheong-woo," said Hakken. "The first time was a complete failure."
For this particular cosplay, they weren't satisfied with their approach toward the character, how they had taken photos, the angles, ambiance, and emotions that they were trying to convey.
"What did I do wrong? How do I achieve this expectation of mine? I have a lot of debates with myself in my head, and I'll try it again. And this time I like it, so I put it up."
When they first started out in their career, their goal was to look just like the character in the anime, but their mindset has since shifted.
"That's why we have very unrealistic standards of beauty that only belong in the 2D world. We're humans — it's different," Hakken explained. "How do I make them come alive? How would they look in real life? I wanted a more realistic style of cosplay."
On a personal level, they've also grown from someone who minded other people's opinions to one who didn't. "Over the years, I figured out that I want to do things for myself and not for other people. That's the biggest development for me," said Hakken.
"I can see myself doing other things. I have a lot of other hobbies. But cosplay is not something I can get rid of. It's rooted inside me. It's in my blood."
---
Follow Hakken on Instagram, Facebook and Twitter to support their work. Follow ONE Esports on Facebook for more cosplay, esports, and anime news.
READ MORE: Behind the glamor, Tier One cosplayers struggled with their self-image