With Riot's League of Legends: Wild Rift beta in full swing, many esports organizations have already expressed interest in a potential esports scene.
One of the most prominent among these is Team Secret, who are banking on the popularity of League of Legends to carry Wild Rift toward the same heights of esports success. For their very first Wild Rift pro, Team Secret signed Filipino gamer James "Hamez" Santos last month.
Team Secret's Wild Rift division will be based in a single country — in this case, the Philippines — similar to how their other teams work. Their PUBG Mobile teams, for example, are from Thailand and Malaysia; their Dota 2 and Rainbow Six Siege squads are from European regions; and their League of Legends team is based in Vietnam.
With the Philippines-based team, Secret says it aims to "build a national Champion" to compete internationally in upcoming Wild Rift tournaments.
The Philippines has a population of about 110 million, 74% of which are mobile gamers, according to a study by Newzoo. That's an astounding 81 million people who play games on their smartphones!
So how did Hamez get noticed AND signed by Team Secret out of these millions of Filipino gamers?
"I just worked my ass off [to] top the leaderboards," Hamez said confidently to ONE Esports.
Hamez was scouted and recruited by one of his friends who was under Team Secret. Using a different IGN at the time, he hit the top of the Wild Rift rankings. He was able to reach the number one spot for Gragas with a 2,608 rating and Blitzcrank with a 3,182 rating on Global users last year.
His most recent recorded rank was GrandMaster during the game's Season 0 under the IGN "TS mezuha."
Hamez is actually not new to the esports scene, having already played professional League of Legends since 2014. His first role was a mid laner for Philippine team Mineski, and just last year he played as support for Pacific Championship Series (PCS) team, Liyab Esports.
During those five years, Hamez has also taken different roles like top laner and jungle, which shaped him into what he is now — a pioneering Wild Rift professional support player.
"I want my carries to be able to focus on their games while I think of all the strategies and macro plays," he said, explaining his role choice. "I want to be the one to do all the shot calling since it's hard for a carry because they have to focus on their mechanics."
Hamez believes that one of the biggest roles in a team is support and that he can excel at it, considering the amount of experience he's gained from the last competitive season.
"Since I played for PCS and I did really well there, Team Secret knew that I could transition my skillset, my knowledge from League of Legends to Wild Rift."
Hamez peaked at the Grandmaster tier with 345 points when they bootcamped in South Korea last Season 9.
---
---
Hamez was already in a pretty stable and comfortable spot as a League of Legends player before he chose to venture into Wild Rift. In fact, he came to a point where he thought the League of Legends scene was no longer what it used to be. For him, the arrival of Wild Rift signaled the perfect time for him to "try something new."
"The competitiveness of the Philippine League of Legends scene is not that solid anymore," Hamez claimed. "When I look at the caliber of players representing our country, honestly I think they're not that good [anymore].

"On the other hand, when you look at the mobile gaming industry, [the] Philippines is already producing top-quality players and that includes Wild Rift [players]. There are recent tournaments where I see Filipino players doing well."
Hamez is looking forward to bringing his LoL PC experience to Wild Rift — even though the game uses an entirely different platform.
Wild Rift first came to the Philippines back in June 2020 with limited Alpha testers. Hamez described his initial Wild Rift match as "pretty similar to LoL PC," except that it was played on mobile. He said it took him a week to learn all the ropes in Wild Rift.
Hamez's LoL mains were Pyke and Swain, but since they're not available on Wild Rift yet, he has been trying out other champions including the newly-released Yordles.
"Ever since Lulu came out, I started maining her," he revealed. "Before Lulu I used to main Gragas and Blitzcrank."
If there's one thing that's missing from Wild Rift according to Hamez, it's timestamps — a very critical feature especially for pro players.
"Timestamps make it easier for me as a support to time the spells of every player," Hamez explained. "Timing the spells is very important when it comes to competitions because you get to punish them if you're able to predict their spell downtime."
Since he is the very first player in Team Secret's Wild Rift esports team, Hamez has been training with a variety of players and streamers who wanted to try out for the team.
"At first I used to play alone," said Hamez. "I played lot of solo queue games but then Secret asked me to start scouting for players for the tryouts."
Team Secret is currently holding tryouts for all highly competitive players who are hungry to become pros.
The Team Secret Wild Rift Scouting Grounds has officially started, with the following timeline of events:
January 16-19 – Registration
January 22 – Group Stage (off stream)
January 23 – Quarterfinals (streamed on Team Secret's Facebook and YouTube channel)
January 24 – Semifinals and Grand Final (streamed on Team Secret's Facebook and YouTube channel)
As the shotcaller and the first one on the team, Hamez wants to have the smartest and most disciplined teammates.
"I want someone who's obedient and most importantly someone who works hard," Hamez said.
Hamez is based in the highland city of Baguio, where he likes to drive around whenever he wants to take a breather from competitive gaming. The city boasts clear and wide roads, making it easy even for beginners to go on casual drives around town.
For those who have not been to the Philippines, Baguio is known as the ultimate summer destination in the country — often visited by locals and tourists because of its chilly weather throughout most of the year. If given the opportunity to bring his future teammates to a Baguio day trip, Hamez has one place in mind.
"I think I would just bring them to one of the cliché spots here, which is Camp John Hay," he said. "The place is really nice and you could do a variety of stuff there like playing golf or horseback riding."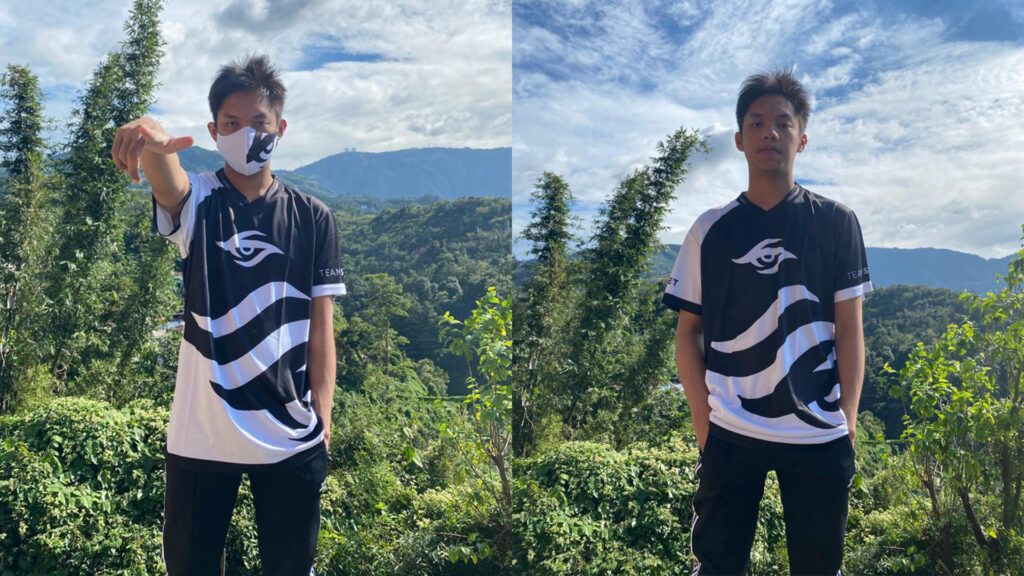 Hamez's determination and passion for gaming has already brought him to places outside his hometown in the past. And now he is ready to take on the international scene once again in a new light.
"For those who want to have a career in Wild Rift, just work hard and make sure that you're improving everyday," he ended.
Hamez, together with the whole Team Secret Wild Rift team, will be undergoing intense training to eventually become the leaders in Wild Rift esports.
"I always tell people — give us three seasons and we can build a champion team," promised Team Secret CEO John Yao.