Esports jerseys: not only a great way to rep your favorite team, they also look cool too!
Throughout the years, esports organizations have collectively put thousands of hours into designing and embedding their pride and honor into their uniforms.
But with so many great jerseys over the years, which team had the best jersey of all time?
Here's what we think.
---
5. Team Secret 2020 Pro Jersey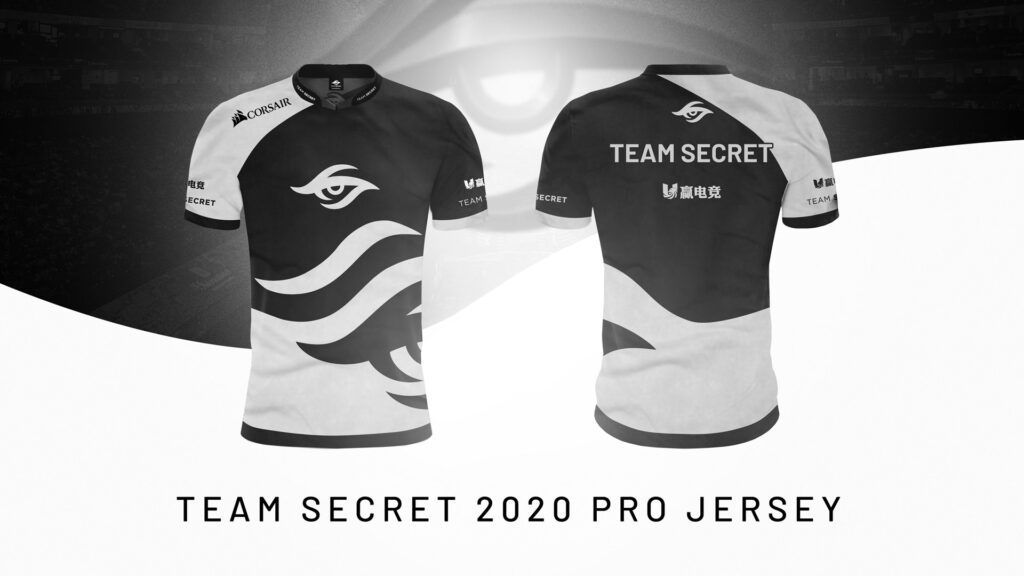 Team Secret peaked last year not just from their back-to-back Dota 2 tournament wins but also because of their 2020 pro jersey. Team Secret's esports jerseys have always been about the monochromatic look, playing on solid black and white colors.
The Team Secret 2020 Pro Jersey is simple yet stylish with the eye logo at the center and an oversized eye wrapping around the left side. The tee's collar, sleeve hems, and bottom hem have been lined in black and white for a premium finish.
Check out Team Secret's Dota 2 squad reppin this jersey!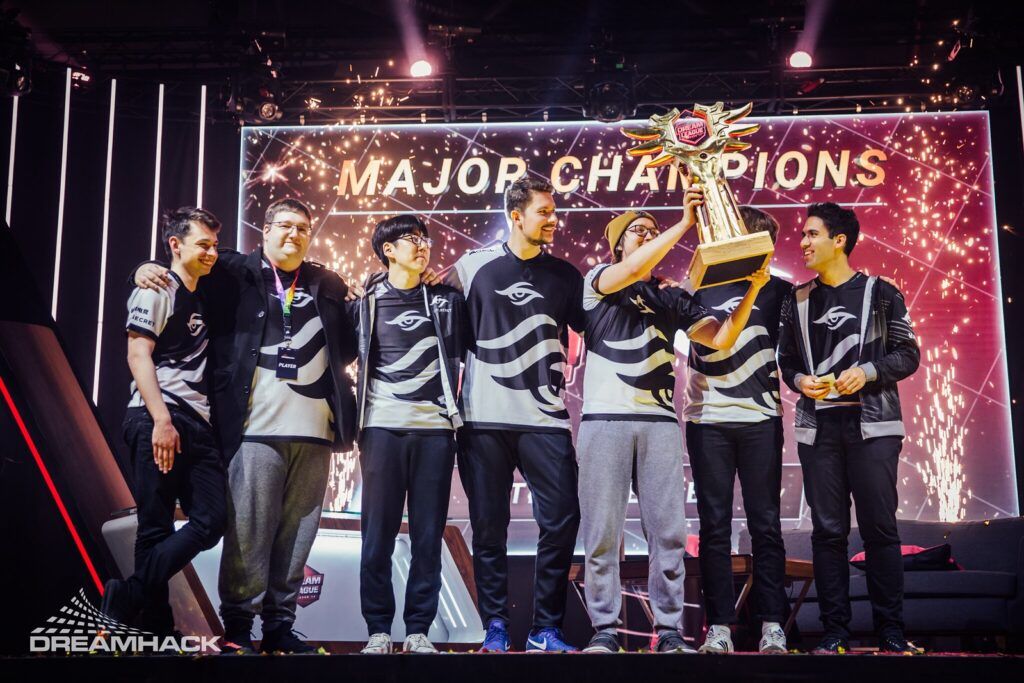 Why not pair this jersey with the official Team Secret mask while you're at it?
Steal their looks! Team Secret's jersey, face mask kits, and other esports merch can be found at the Team Secret Shop here. The Team Secret Pro jersey costs US$60 while the face mask kit costs US$15 and includes two reusable pieces per pack.
---
4. UYU 2019 Pro Jersey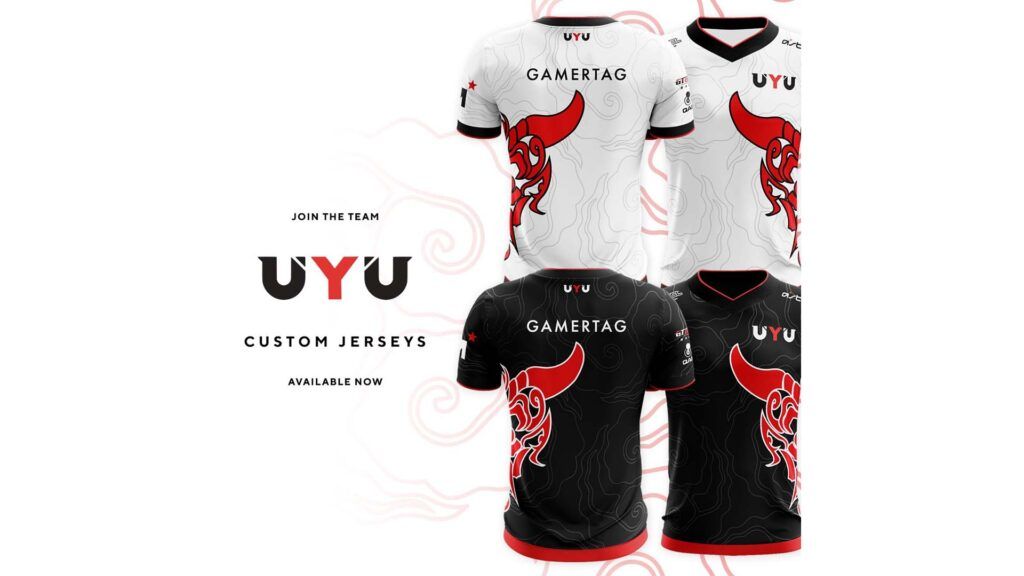 As one of the leading esports organizations in the fighting game community, UYU's 2019 jersey just stands out from the rest of the standard FGC esports jerseys.
Its design sports a mix of sleek and playful impressions with faded accents on the front and back and a giant version of the UYU logo on the jersey's left side.
Here are some of UYU's prized players and content creators in their black and white UYU Pro Jerseys.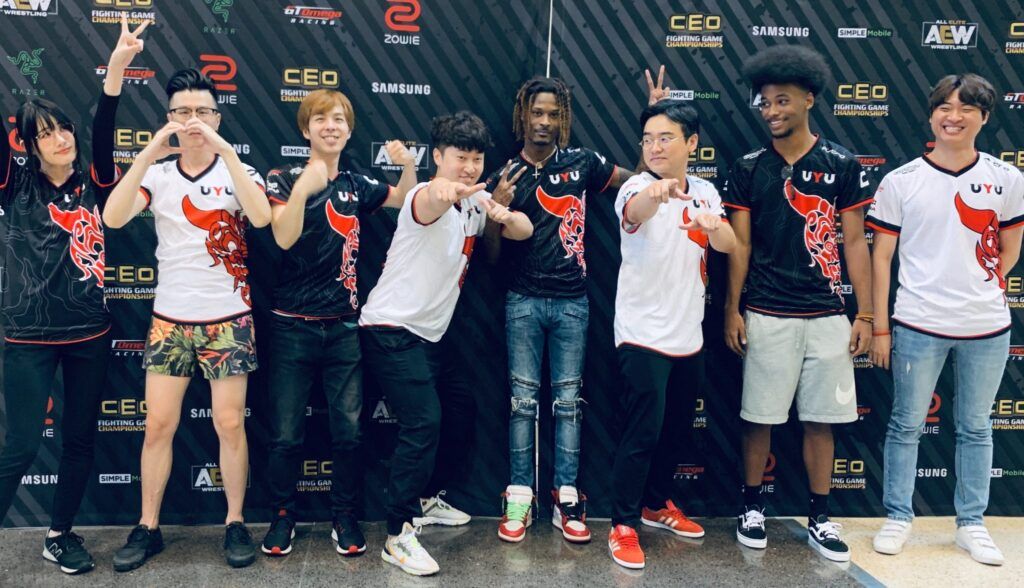 These jerseys are available at UYU's official shop website and costs US$60 apiece.
---
3. Echo Fox 2018 Miami Vice Soccer Jersey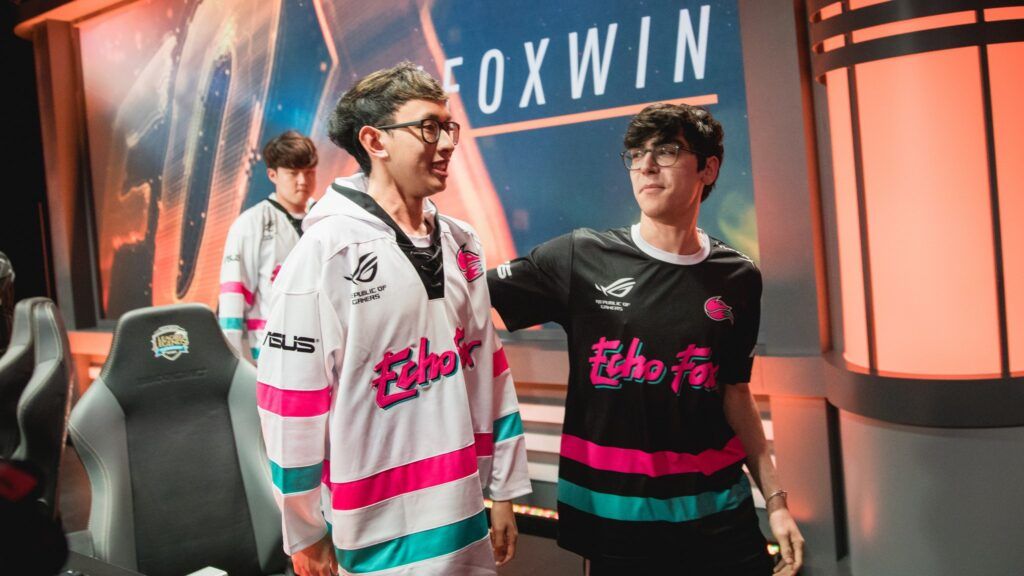 Retro fans will dig this limited-edition jersey featuring an 80s aesthetic and vibe from Echo Fox. The black jersey stands out with a double stripe pattern reminiscent of an ice hockey jersey in bright pink and cyan, with the Echo Fox text and icon logos bathed in the same colors.
There's also a white version in the same palette for white lovers. This one can act as a jersey and a lightweight hoodie.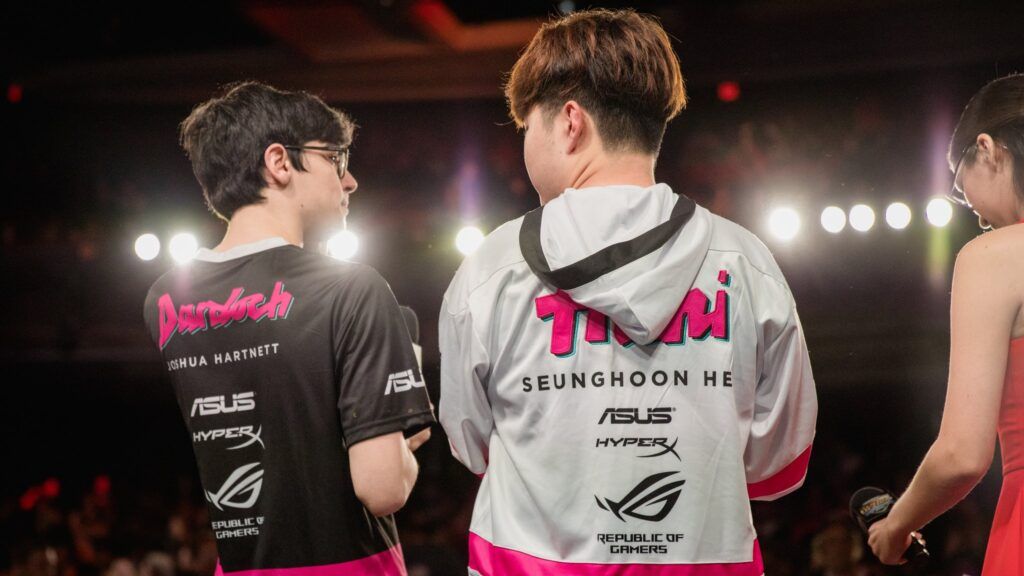 Unfortunately, Echo Fox has dissolved its entire organization last 2019 so this jersey can no longer be bought on their official store.
---
---
2. FlyQuest 2020 Worlds Jersey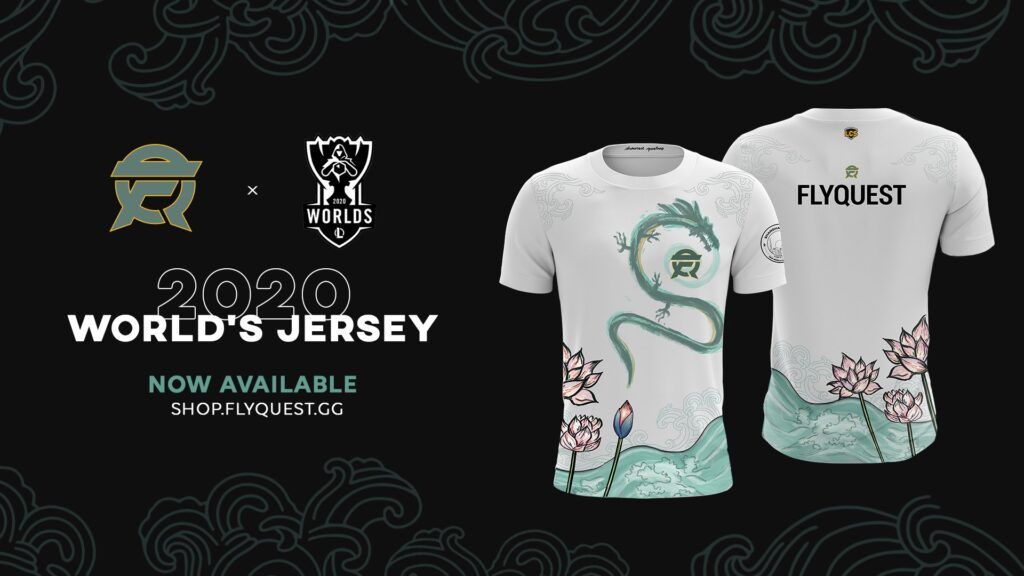 The best esports jersey we saw at the 2020 League of Legends World Championship (Worlds) belonged to North American LCS team FlyQuest.
Since Worlds 2020 took place in Shanghai, China despite the COVID-19 pandemic, FlyQuest's Worlds uniform showcased Eastern elements such as hand-painted textures of a dragon, pink lotus flowers, and tidal waves — stuff you won't usually see in an esports uniform.
The dragon has placed itself around the FlyQuest logo as if it's closely guarding the LCS team. It's environmental-friendly too since 25% of the tee is made up of recycled materials.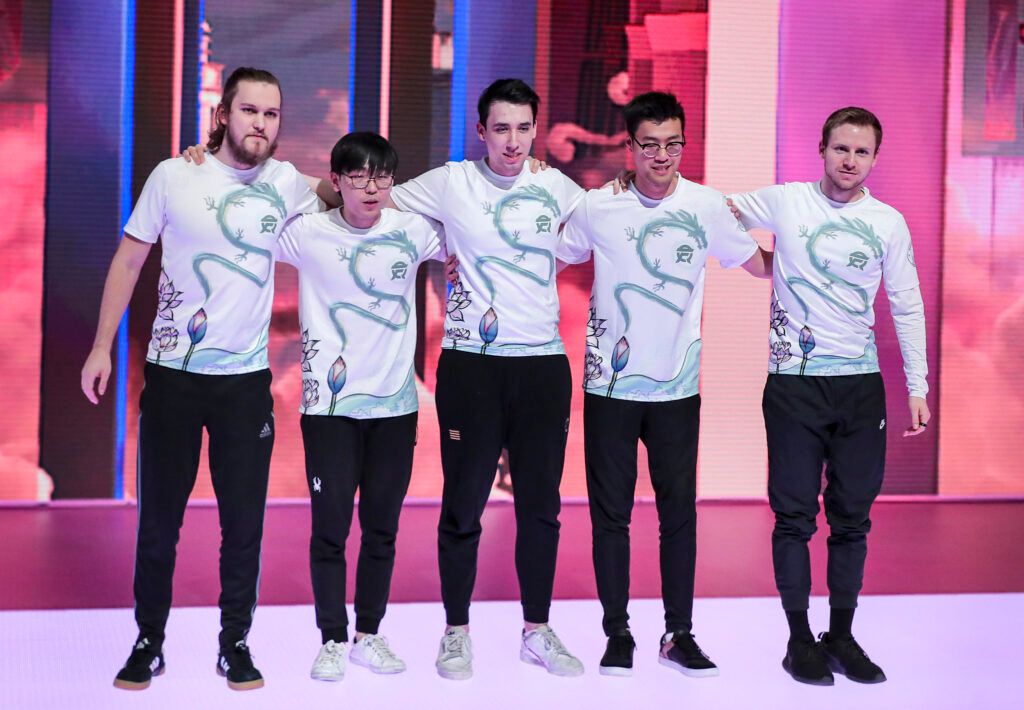 Aside from this one, pretty much any of FlyQuest's 2020 jerseys could have made this list as they're bursting with creativity and were all well executed.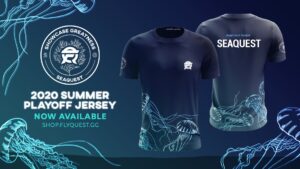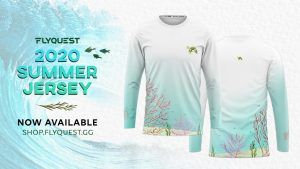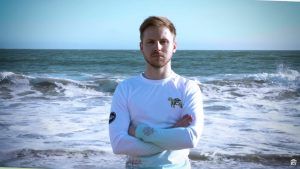 Their 2020 Summer Split project called "Seaquest", where they allocated a specific amount of money for every champion kill, ocean drake kill, or victory, has accumulated a huge sum of US$14,000 worth of donation to the Coral Reef Alliance.
"It's important for us at FlyQuest to give the fans something to cheer for, even when we're not winning. So if we're not having our best day on the rift, we can at least show that, hey, we donated $150 dollars to the Coral Reef Alliance or to the OneTreePlanted.org to help the world," said FlyQuest Vice President of Content Ricky Gonzalez in an interview with In The Know.
These jerseys are available at the FlyQuest shop ranging from US$60 to US$65.
---
1. Team Liquid 2017 jersey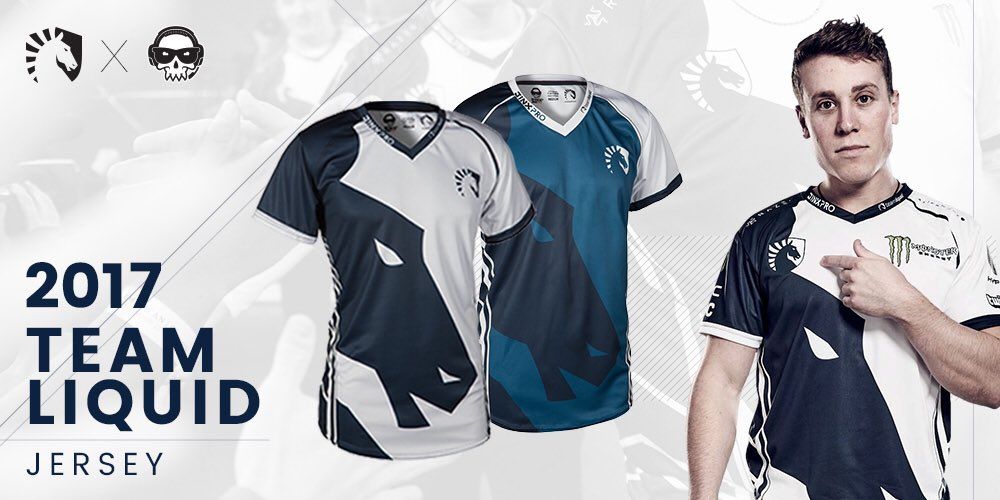 An absolute classic. This is the jersey that basically set the trend for esports jerseys to actually look cool and not just be a t-shirt with the team logo on the front.
The iconic oversized horse head logo looks fantastic and is instantly recognizable. There's a reason so many other organizations started making their own oversized logo jerseys, but it still looks the best on Liquid.
As a bonus, the 2017 version was also available in three beautiful colors — white, navy blue, and a lovely pink.
This jersey is no longer available on the official Team Liquid merch store but you can check out their other collections featuring collaborations with Marvel and TokiDoki.
---
BONUS: BT EXCEL 2020 Worlds Jersey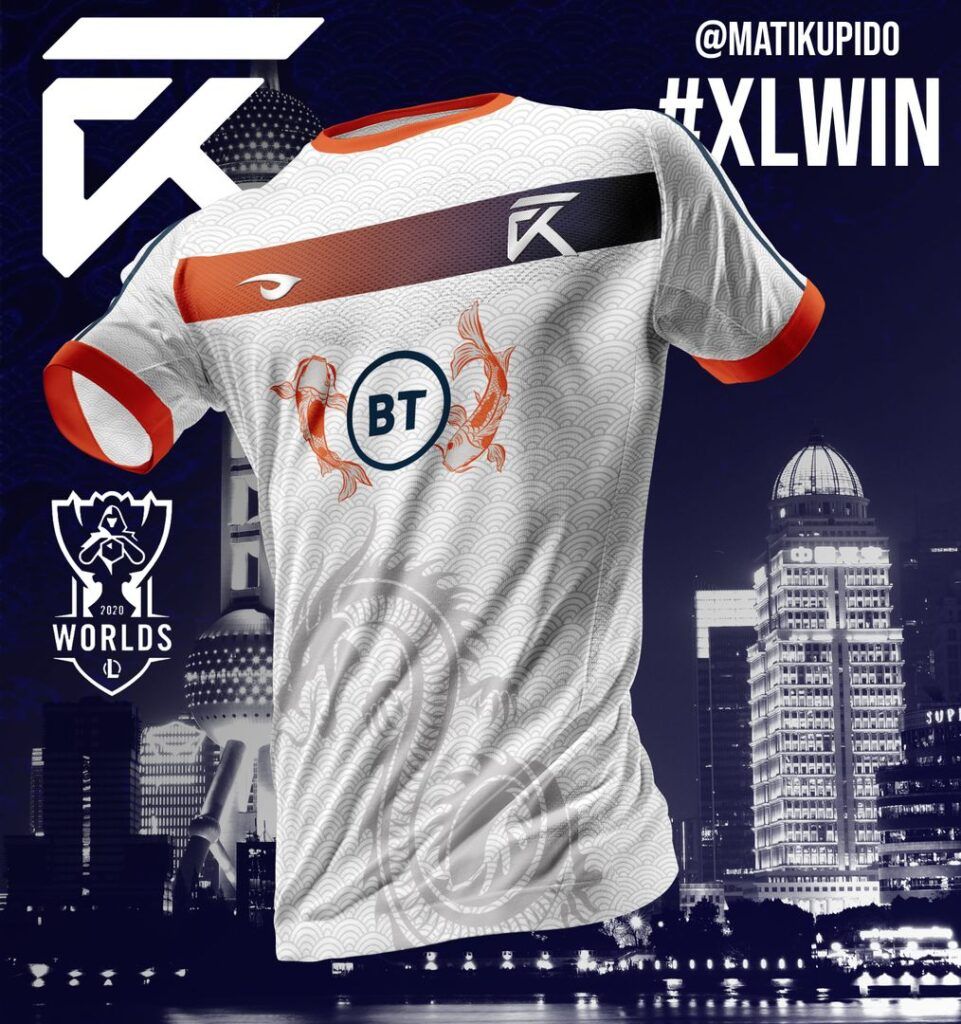 Quite possibly the greatest esports jersey of all time actually only exists as a fan concept. This BT Excel Worlds 2020 jersey was designed by esports fan Chi Design. It shows off a subtle textile pattern and a dragon to commemorate Worlds in Shanghai, China.
At the center is BT's logo surrounded by two koi fish reminiscent of the Chinese philosophy yin and yang. The collar and sleeve hems come in bright orange which complements the fishes nicely.
READ MORE: 5 esports with huge prize pools that you've probably never heard of