Zeta Division could attend Valorant Champions 2022 with their full roster after all.
The team had been slated to play with Yuto "Xdll" Mizomori as a stand-in, after Tenta "TENNN" Asai took a step back from the roster in early August in the wake of eye issues. However, he has since made good progress in his recovery, and the organization confirmed that he would be heading to Istanbul as a substitute.
In a press conference before the event, Koji "Laz" Ushida signaled that Zeta could end up playing with TENNN instead of Xdll. However, although they have been practicing with TENNN in Turkey, they could still possibly field different players depending on the map.
---
---
Zeta Division could be at full strength for Valorant Champions 2022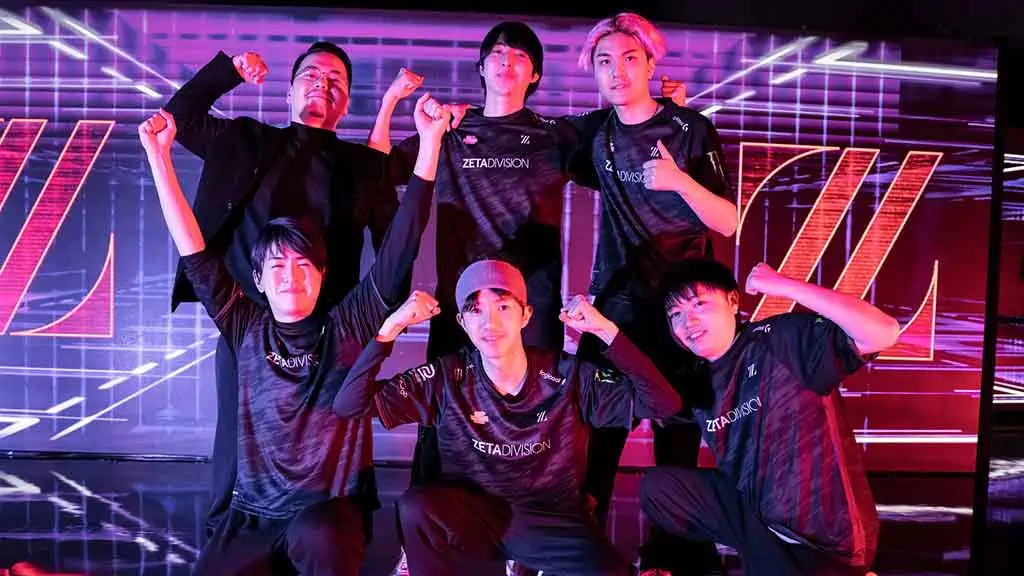 "Xdll was supposed to be the substitute. We're not too sure at the moment which maps he will play," said Laz.
The Japanese squad had previously been boot camping in Poland, traveling to Europe ahead of time to get some extra practice against EMEA teams.
The region has generally been thought to be one of the most competitive — in the past, OpTic Gaming players like Jaccob "yay" Whiteaker and Austin "crashies" Roberts have also said that scrims in Europe are a lot better than what they get in North America.
However, Xdll was the one training with the team in Poland, which means that Zeta have not had much practice with TENNN. But Laz appeared happy to have his teammate back, saying that bringing in Xdll had revealed the crucial role TENNN played on the squad.
"Within one month of preparation, Xdll improved a lot with us," he said. "But during this time, we realized how important TENNN was to our roster."
The 20-year-old is Zeta's Raze main, while still flexing onto agents like KAY/O and Sage. On the other hand, Xdll had mainly played initiators like Fade, Skye, and Sova before joining the team.
Zeta will play their first match against Brazilian powerhouse LOUD on September 1 at 8:00 p.m. GMT+8 | 5:00 a.m. PT | 12:00 p.m. GMT. It remains to be seen whether TENNN or Xdll will open the tournament, or on which maps.
You can catch the match live on the official Valorant Twitch and YouTube channels.
READ MORE: CS:GO Major winner tarik joins Sentinels as content creator