The Guard's win against Sentinels in their VCT NA Last Chance Qualifier opener did not come easy. While they eventually walked away with a 2-1 victory, two of the maps were decided in double overtime.
They are also the first team to play the new Sentinels roster, headlined by returning CS:GO star Michael "Shroud" Grzesiek.
In a post-match interview with esports.gg, Jonah "JonahP" Pulice talked about his expectations for Shroud's signing and The Guard's plan for going up against him.
---
---
The Guard were more than prepared for Shroud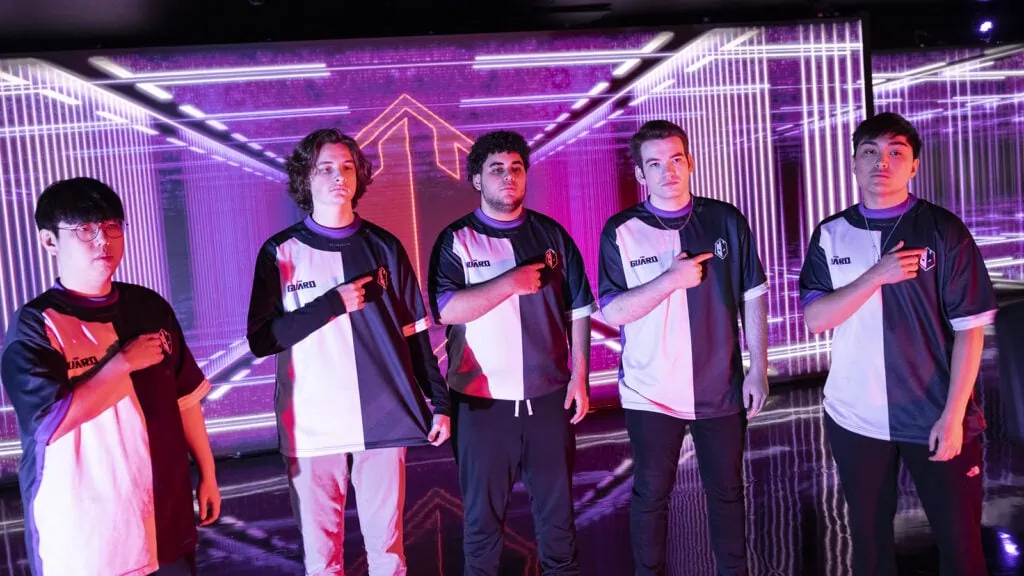 Right from the outset, The Guard knew that Shroud was still an incredibly talented player, despite having spent five years away from competitive play.
However, they knew that they could capitalize on his relative inexperience in Valorant by overwhelming him with utility and putting him in unfamiliar situations that a player would never encounter in CS:GO.
"We knew he was going to be strong mechanically, but not as strong Valorant-wise," said JonahP. "So going into the game, we just kept telling everyone that Shroud is insane and he can shoot back."
"But we just have to make him play Valorant and throw everything at him and put him in situations he's never been in before. We could tell that had an effect on him."
---
---
On Icebox, in particular, Shroud found himself caught in The Guard's crosshairs as he attempted to plant the spike as Viper. He was eliminated early in several crucial rounds, depriving Sentinels of key post-plant utility.
However, the Twitch superstar wasn't the only player they had a plan for. Tyson "TenZ" Ngo was not able to make much impact on Sentinels' defensive half on Icebox as Chamber, going 4-10 after the first half, according to JonahP.
"The Brimstone helped a lot with that," he explained. "Our composition denied him from doing pretty much anything."
The Guard ran a double controller composition on Icebox with both Brimstone and Viper, giving them plenty of utility to block off powerful vantage points and deny space.
They play their next match in the VCT NA LCQ on August 7 at 4:00 a.m. GMT+8 | August 6, 1:00 p.m. PT | August 6, 8:00 p.m. GMT.
The full interview with esports.gg can be found here. All matches will be broadcast live on the official Valorant Twitch and YouTube channels.
READ MORE: This mystery football club is also in the running for VCT EMEA franchising