Sentinels may have fallen on hard times in the VCT 2022 season, but they are still the team everyone wants to watch.
And since the shock addition of CS:GO pro turned Twitch celebrity Michael "Shroud" Grzesiek, the hype surrounding the team has reached a fever pitch.
In their opening match against The Guard in the VCT NA Last Chance Qualifier, Shroud and his team smashed the peak viewership record for North American Valorant — a record that Sentinels had fittingly set themselves back in 2021.
---
---
Sentinels break their own NA Valorant viewership record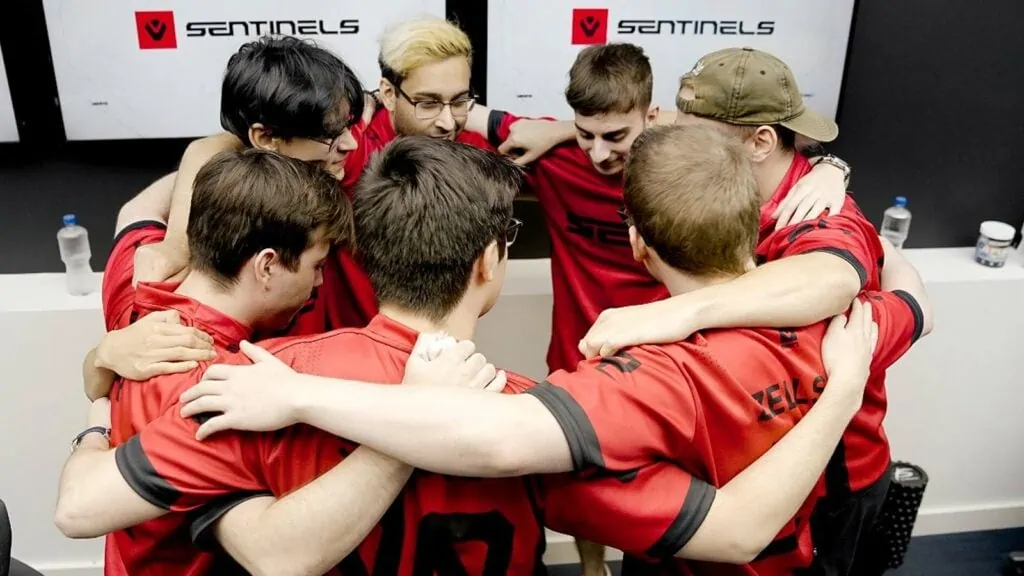 Alongside the official Valorant broadcast on Twitch, Tarik "tarik" Celik's, Kyedae "Kyedae" Shymko's, and shroud's (hosted by Hannah "Bnans" Kennedy) co-streams drew in over 608,000 viewers at their peak, according to Esports Charts.
Viewership already sat at around 400,000 during the first map, and only continued to climb as the series went into a third map and double overtime.
Shroud kicked the series off on a high note, picking up the first kill in the LCQ on Breeze to mark his return to pro play after a five-year hiatus.
The previous record was set in VCT NA Stage 1 Masters, when over 361,000 viewers tuned in to watch Sentinels play Luminosity in the upper bracket quarter finals.
To put things in perspective, peak viewership at Masters Copenhagen only surpassed 600,000 during the grand final between FunPlus Phoenix and Paper Rex, which went the full five maps.
The numbers are hardly surprisingly, considering how long it has been since fans were last able to watch Sentinels play. They played their last match against Cloud9 in June, during the VCT NA Stage 2 Challengers group stage.
The VCT NA LCQ is the team's last chance to qualify for Valorant Champions in September. They will start their lower bracket run on August 7, 7:00 a.m. GMT+8 | August 6, 4:00 p.m. PT | August 6, 11:00 p.m. GMT, where they will face the loser of the match between Shopify Rebellion and Cloud9.
All matches will be broadcast live on the official Valorant Twitch and YouTube channels.
READ MORE: Players couldn't hear the most important audio cue at Masters Copenhagen, says Boaster