Sentinels' VCT 2022 season may have come to an end, but they put on a show to be remembered.
Despite finishing in 5th-6th place in the VCT NA Last Chance Qualifiers, the popular North American squad kept fans on the edge of their seats with several close matches.
This is also the best the team has looked in a long while, fueled by new additions Jordan "Zellsis" Montemurro and Michael "Shroud" Grzesiek.
However, star player Tyson "TenZ" Ngo, in particular, lit up the scoreboard on his new agent Chamber. Against 100 Thieves in the lower bracket quarterfinals, he tallied a series-topping 73/53/9 KDA across all three maps, although it wasn't quite enough to push his team over the finish line.
The 21-year-old also had some of the most impactful rounds in the tournament. Here's a look back at his top three plays from the VCT NA LCQ.
---
---
Watch Sentinels TenZ's top 3 plays from the VCT NA LCQ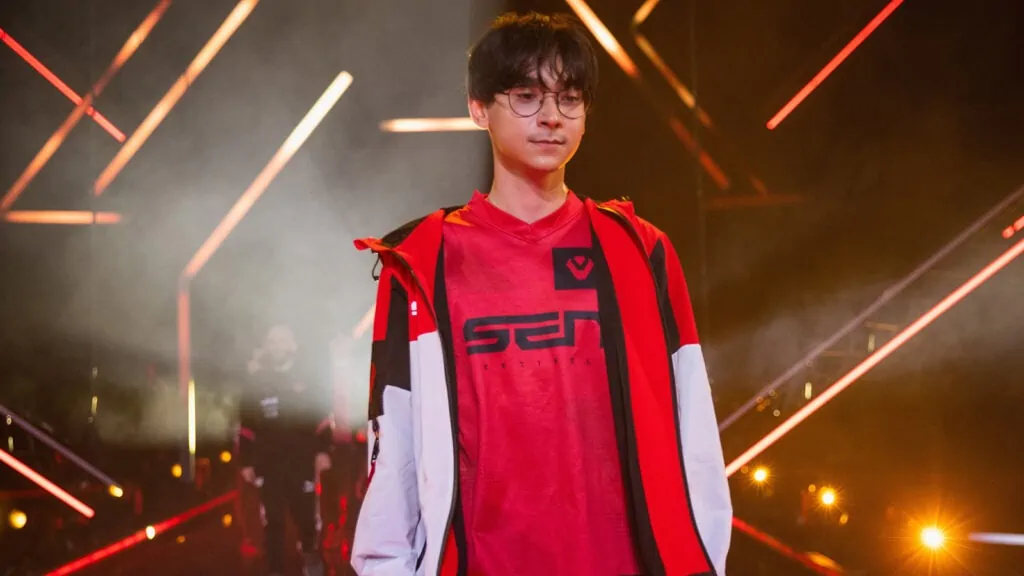 3. Deadly on the flank
Sentinels reworked their agent roles for the VCT NA Last Chance Qualifier, moving TenZ from Jett to Chamber.
But even though he was no longer his team's primary duelist, TenZ showed he can still rack up kills by playing on the backline and watching his team's flank.
On Fracture against Shopify Rebellion in the first round of the lower bracket, Zellsis' Neon spearheaded Sentinels' attack, while TenZ brought up the rear.
In Round 15, Shopify Rebellion attempted to go for a quick flank through attacker spawn, but TenZ was holding the angle. He cleaned up the enemy Neon and Brimstone, then regrouped with his team and secured two more kills in the post-plant.
---
---
2. No one gets past this man
With Shopify Rebellion getting to map point in triple overtime on Fracture, TenZ came to his team's rescue with yet another four-kill round.
Sentinels' new Chamber main held down the A site, finding an early kill in A Main. He then used Chamber's Rendezvous to teleport back to defender spawn, where he single-handedly took down three Shopify Rebellion players in A Sands to push the map into quadruple overtime.
---
---
1. TenZ plays Chamber like Jett
On Haven, 100 Thieves had already secured the spike plant on A site. Throwing caution to the winds, TenZ jumped out of A Heaven and landed right on top of his teammate's KAY/O FRAG/MENT molly.
Despite taking fall and molly damage, he went on to clear the entire site by himself. He found two 100 Thieves players holding Hell and Graffiti, and then wrapped around the box to take down Peter "Asuna" Mazuryk, his fourth kill in the round.
---
---
READ MORE: Stewie2K confirms he wants to play pro Valorant, two weeks after quitting CS:GO