It was fun while it lasted. The season is over for Sentinels after their exit from the VCT NA Last Chance Qualifier, following a closely-fought 1-2 loss to 100 Thieves.
However, this is probably not the last time we'll be seeing team, especially with Riot Game's new franchising model set to roll out in 2023.
While Sentinels have yet to formally lock in a spot in the new Americas league, they are looking like a heavy favorite to do so.
Given that Shopify Rebellion criticized the selection process as a "popularity contest" when they were rejected — and Sentinels are the most-watched Valorant team on the planet — it seems almost inconceivable that Riot would not select the team that is arguably the face of Valorant for its partnered league.
In their opening match against The Guard in the VCT NA LCQ, Sentinels smashed viewership records for North American Valorant, with over 608,000 peak concurrent viewers.
---
---
Will Sentinels stay together for franchising?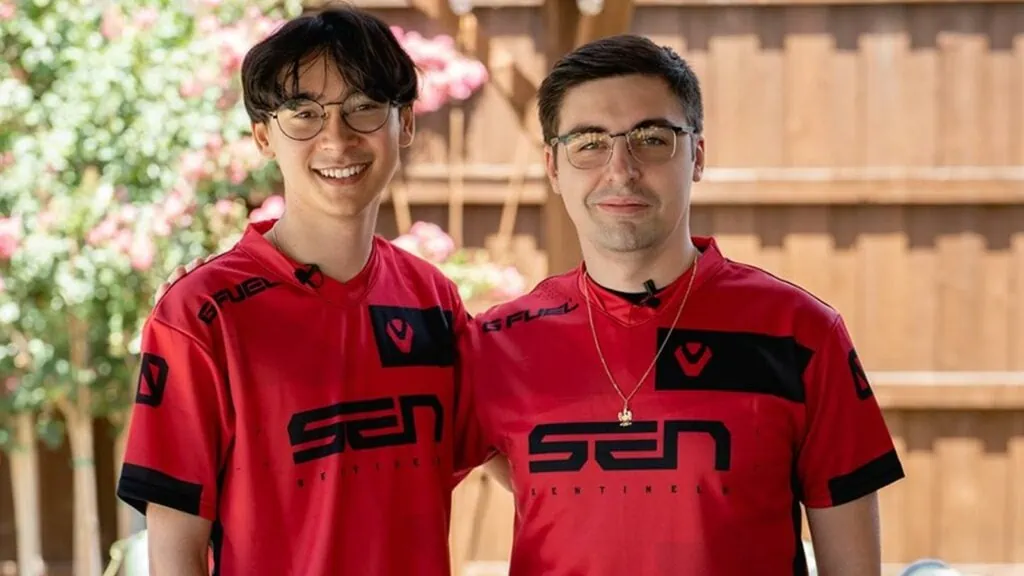 But will we see the same roster? New flex player Jordan "Zellsis" Montemurro has since returned to Version1, despite earlier telling Dot Esports that he was a permanent addition to the team, even beyond the LCQ.
If Sentinels successfully acquire a partnered slot in the Americas league for the VCT 2023 season, Zellsis will be there.
However, Michael "Shroud" Grzesiek's future is a little hazier. The 28-year-old CS:GO pro turned Twitch superstar made his much-anticipated return to pro play for the VCT NA LCQ, but it remains unclear if he will stay with Sentinels or even continue on in the competitive scene.
But fans can take heart knowing that he remains open to the idea of staying in pro Valorant, if certain conditions are met.
"If franchising is a thing and it's in LA, there's a very good chance I will continue to play professional Valorant," he said in a recent stream.
He's also a big believer in the potential of Sentinels' roster. "Honestly, I don't think we've gotten close to our ceiling because we've been at boot camp for two weeks," he said. "If this roster would stay together, I think it would be dangerous."
That said, everything hinges on Riot now. Even Shahzeb "ShahZaM" Khan admitted that he doesn't know what's next for the team. "We'll have to see what teams make franchising and what teams don't," he said after their last match.
The current roster has been together for just a month. In comparison, the other LCQ contenders have had far more time to practice.
This is a team that feels like it still has so much more to give — the stars just need to align for that to happen.
READ MORE: T1 adds former Knights player ban to Valorant roster