OpTic Gaming have finally broken the hold EMEA teams seem to have over them, taking down Team Liquid 2-1 in the playoffs at Valorant Champions 2022.
The North American squad had a dismal 1-10 map record against their EMEA rivals going into Champions, but their emphatic victory over Liquid saw them shrug off the weight of the past.
While Liquid took their map pick of Breeze 13-7, OpTic looked dominant on Bind and Ascent, stringing together several rounds before Liquid were able to answer back.
Their victory came despite the crowd clearly being on Liquid's side, with uproarious chants in support of Liquid audible on stream.
And even as the European side appeared to draw energy from the audience and mount a comeback, the Green Wall did not crumble — they took Ascent 13-8 and the series, showing why they have been considered one of the world's best teams all year.
---
---
OpTic Gaming have finally beaten an EMEA team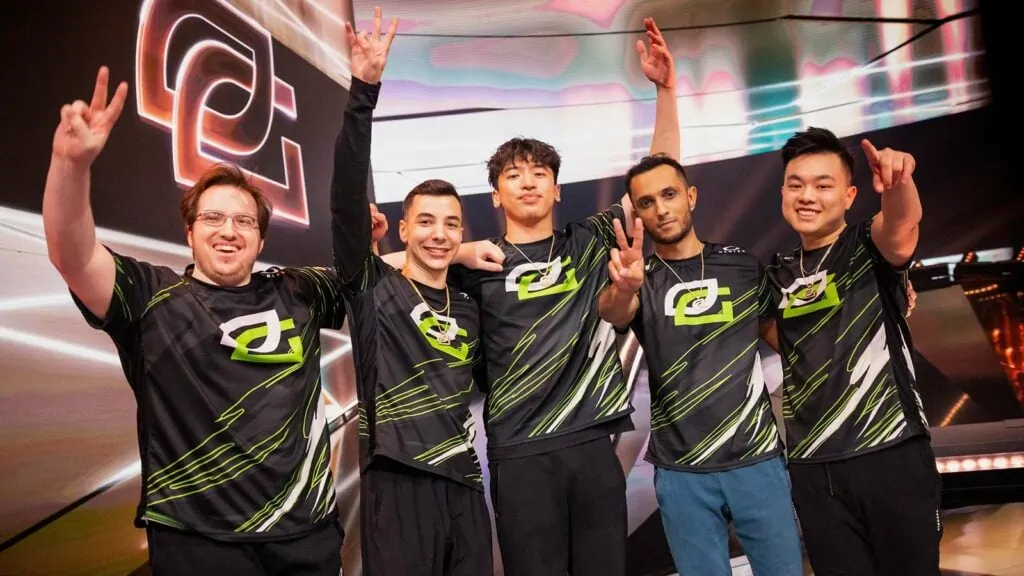 In fact, the crowd may only have fueled OpTic to play better than ever. "We kind of like it when the crowd is against us," said Jimmy "Marved" Nguyen in a post-match press conference. "It means we have something to prove. And when we have something to prove, we definitely try harder."
In-game leader Pujan "FNS" Mehta also appeared to channel the crowd's energy against Liquid. "It made me angry," he said. "It just triggered me right from the start when I saw that many people supporting the other team."
OpTic nevertheless had a slow start to the series, dropping the opening map of Breeze. However, the team looked revitalized on the next two maps. Ascent, in particular, looked like it would be a decisive rout of their opponents, with OpTic running ahead to a 9-0 lead on their attacking side.
This was despite OpTic having zero duelists, where they opted for a triple initiator composition instead with KAY/O, Fade, and Sova.
Liquid looked lost on their defensive half, and OpTic eventually took the first half with a commanding 10-2 lead. Victor "Victor" Wong even found a knife kill on Adil "ScreaM" Benrlitom's Phoenix as he exited his Run It Back ultimate — perfectly encapsulating how the match had been going.
---
---
Star player Jaccob "yay" Whiteaker was a force of nature to contend with as well, ending the map with a 30/9/2 KDA on Chamber, nearly double that of his next teammate.
However, with OpTic up 11-2, Liquid began to show signs of life, clawing back six straight rounds as the crowd chanted their name.
But FNS and his men held firm, reclaiming the momentum with a devastating Spectre triple kill from the OpTic IGL himself. With Liquid reeling, OpTic quickly put them away in the next round, closing out Ascent 13-8.
OpTic Gaming will play their next match on September 13 at 1:00 a.m. GMT+8 | September 12, 10:00 a.m. PT | September 12, 5:00 p.m. GMT. The match will be broadcast live on the official Valorant Twitch and YouTube channels.
READ MORE: DRX stax after playoffs victory: 'We didn't treat FPX like Masters champions'