The second-place curse has struck once again. Team Liquid defeated Paper Rex 2-1, eliminating the last APAC representative from Valorant Champions 2022.
PRX joins a long list of other second-placed teams in exiting in the group stage at their next event — a disappointing finish for a team that had been considered one of the favorites to make a deep run.
On Liquid's end, they put on a stunning display of coordinated teamplay. They clearly came prepared and were ready for whatever PRX threw at them.
In a post-match interview, match MVP Elias "Jamppi" Olkkonen was clear about what went wrong for PRX: They were playing the wrong style against them.
---
---
Team Liquid Jamppi says teams should not try to aim duel them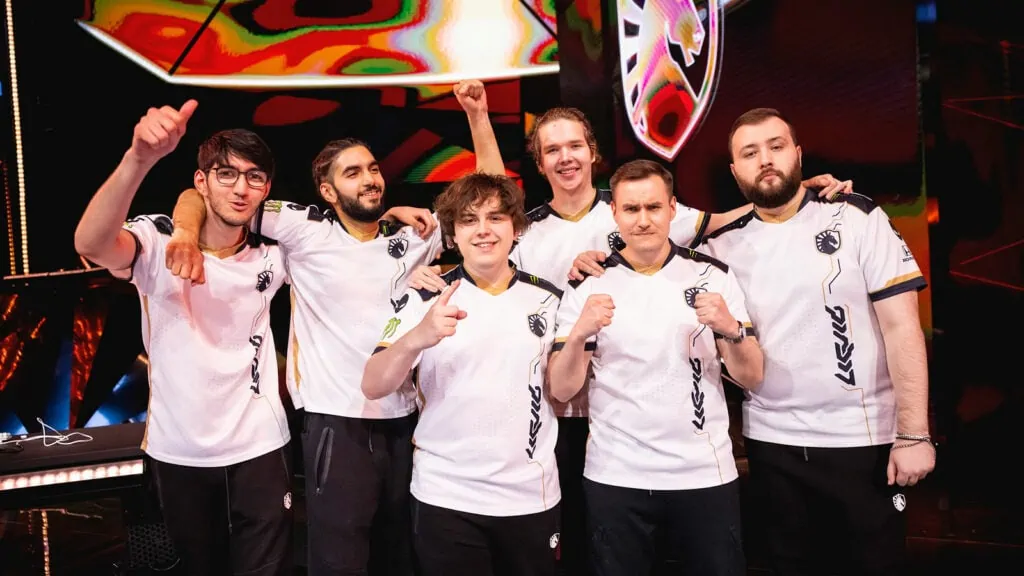 "Both Edward Gaming and Paper Rex are individual teams," said Jamppi. "They have among the best individuals. But if they play a style where they just want to aim duel us, I think it is the wrong style of play."
The Southeast Asian squad's struggles were evident on the decider map, Ascent. PRX have been giving up too many first kills in their recent games, by the admission of coach Alexandre "alecks" Sallé, and nowhere was that more evident than on Ascent.
Despite a blistering start to the map with a flawless attacking pistol, PRX soon ran up against the impenetrable wall of Liquid's defense.
"They had a really good game plan," said Benedict "Benkai" Tan. "They made it really difficult for us to go into the choke points. And even if we got onto the site, they had a solid plan to retake it as well."
By the time the game was over, Liquid was up 16-5 in terms of first kills on the map, a staggering lead against a team that usually excels at controlling the early round and finding the first pick. With Paper Rex seemingly relying heavily on individual play, they floundered against Liquid's overwhelming utility and quick trades.
---
---
The EMEA team also appeared to have a good read on PRX's tendencies, holding for sneaky lurks and aggressive pushes through smokes.
Brothers Adil "ScreaM" Benrlitom and Nabil "Nivera" Benrlitom dropped seven first kills apiece, with ScreaM continuing to shine on his off-meta Phoenix pick.
However, the MVP of the series was Jamppi. The 21-year-old Finn put on a performance to be remembered on Chamber, holding oppressive angles with the Operator and consistently finding value with Headhunter.
He was a big part of the reason why his team won the first map, Haven, finding nine first kills on the map alone. Jamppi finished the series at the top of the server, with a 65/42/8 KDA and 276 Average Combat Score (ACS).
And after that showing, it seems only apt that Liquid's next opponent in the playoffs is OpTic Gaming, where Jamppi will finally get to take on arguably the world's best Chamber player in Jaccob "yay" Whiteaker.
Team Liquid will play OpTic Gaming on September 10 at 10:00 p.m. GMT+8 | 7:00 a.m. PT | 2:00 p.m. GMT. The match will be broadcast live on the official Valorant Twitch and YouTube channels.