After Shota "SugarZ3ro" Watanabe secured the final kill against Cauan "cauanzin" Pereira to put Zeta Division into the playoffs at Masters Reykjavik 2022, chaos ensued.
Japanese Valorant casters were absolutely losing their minds as Zeta Division made history as the first Japanese Valorant team to make the playoffs at an international Valorant LAN event.
You don't even have to understand Japanese to get hyped along with them. Their energy is infectious – Japanese Valorant is the best region and everyone is now a Zeta fan.
---
---
Japanese Valorant casters make every clip 10 times better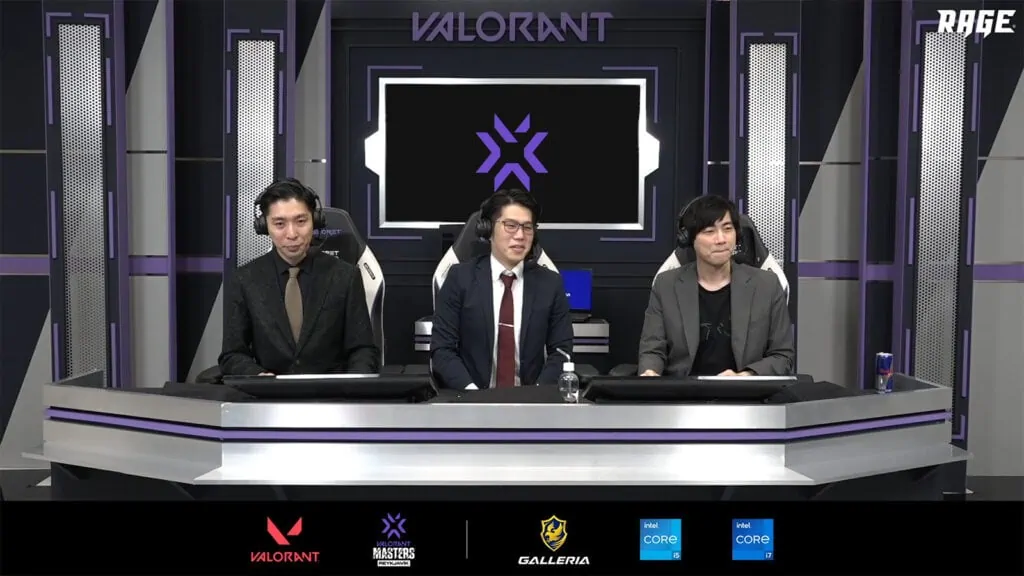 In the elimination match against Brazil's Ninjas in Pyjamas, the score was 13-12 on Fracture in favor of Koji "Laz" Ushida and his team. One more round was all that stood between them and a spot in the playoffs.
Laz secured two quick kills to put his team in a 4v2 situation against NIP. The Brazilian team answered back with two more kills, but SugarZ3ro and Tomoaki "crow" Maruoka had the perfect cross-fire to close out the round and map.
---
---
On the desk, the casters celebrated with a chorus of screaming. These guys clearly love the game, and we love them all the more for it.
In a post-match interview with Laz, the casters' jubilation was apparent as they welcomed him. The pure elation and joy of the moment is palpable, and it's difficult not to get swept up alongside them.
According to a rough translation on Reddit, the casters thanked Laz for his hard work and congratulated him. "When you guys were down 9-12, we still believed and even in overtime everyone believed," they said, causing Laz to tear up.
---
---
Zeta Division displayed impressive resilience on Fracture, coming back from an 8-12 deficit to take the map 14-12 in overtime. After a shaky opening match that saw them take a beating from DRX, the Japanese squad have finally found their footing on the international stage.
But the biggest test is yet to come. Zeta will play their next match against G2 Esports on April 15, 12:30 a.m. GMT+8 | April 14, 9:30 a.m. PDT | April 14, 4:30 p.m. GMT. You can check out the full match schedule here.
READ MORE: TenZ and Kyedae's latest addition to their family is adorable poodle Mochi