OpTic Gaming coach Chet "Chet" Singh had some interesting words to say about the current state of pro Valorant, after OpTic's match against XERXIA Esports.
XERXIA Esports took the opening series 2-0 against the North American giants at Masters Reykjavik 2022, despite not fielding star player Patiphan "Patiphan" Chaiwong. It was a replay of last year's Valorant Champions Group A decider match, when the then X10 Crit roster secured a 2-1 victory.
In an interview with Dexerto, OpTic Chet said that the team had not brought their A-game to the series. He also appeared to attribute OpTic's loss to Valorant's lower skill ceiling compared to CS:GO, which makes it harder for the most mechanically gifted players to stand out.
---
---
It's easier for everyone to have the same level of aim in Valorant, says OpTic Gaming Chet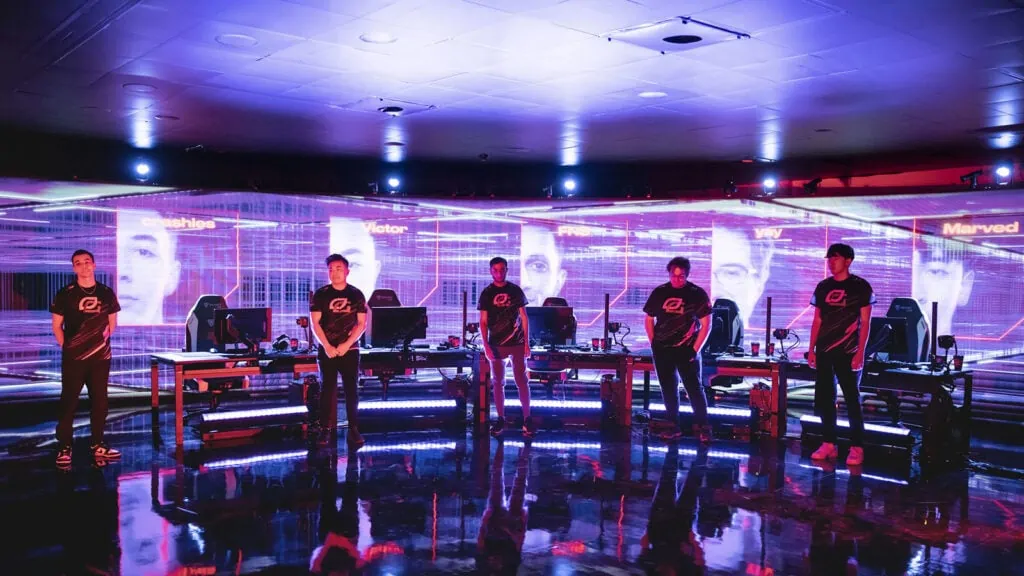 After XERXIA's second upset over OpTic, pro Valorant is looking more competitive than ever. In comparison to CS:GO, which is dominated mostly by European teams, Valorant is looking like anyone's game at the moment.
Regions like Korea, APAC, and Brazil are shaping up to be increasingly dangerous, with the potential for an upset at every turn.
When asked why these regions are so strong in Valorant compared to other esports, Chet said that the lower skill ceiling in Valorant made it easier for more players to compete.
"It's easier to have the same level of aim [in Valorant], so it kind of just comes down to utility and compositions," he explained, referring to Valorant's more forgiving recoil and counter-strafing mechanics. "It's also easier for any region to come up with some cringey comp and just execute it well."
This means that it's harder for a single star player to carry the game based on their aim alone, according to Chet. "In CS:GO you can hard carry if you're an insane player like s1mple with a good team," he said, citing Natus Vincere star Oleksandr "s1mple" Kostyliev.
"In [Valorant], the comps and the skill ceiling combine to make it easier for other regions to do well."
"It's more on us and not too much on them," he said about the loss, seeming to suggest that the match outcome was due to OpTic playing badly instead of XERXIA playing well.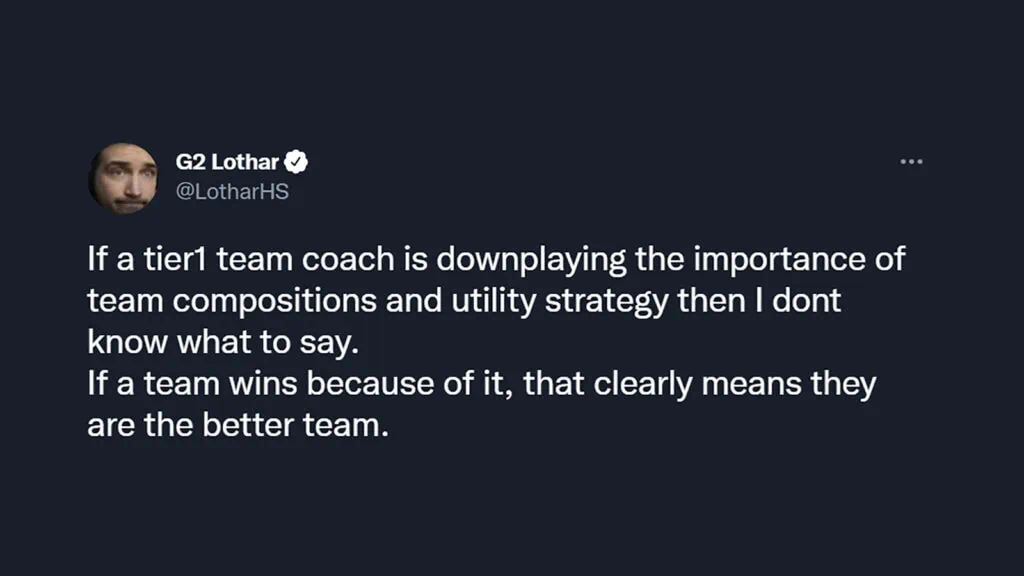 Chet's response drew considerable criticism from pros and commentators at large. For one, many took issue with the fact that he had failed to give XERXIA credit for the win.
Jakub "Lothar" Szygulski also pointed out that the OpTic coach appeared to be downplaying the importance of team compositions and utility, which comprise the core of Valorant gameplay. Teams should not be relying on a star player to hard carry and instead work toward "strategy outplays", according to Lothar.
You can watch the full interview with Chet here.
READ MORE: Ingenious Viper's Pit on Icebox by XERXIA sScary secures pivotal win