Following their formal release from Gambit Esports, M3 Champions are arguably the best free agent roster on the market right now.
That begs the question: When will they get signed? The team is currently in the middle of its VCT EMEA Last Chance Qualifier campaign, where they will have one final chance to advance to Valorant Champions in September.
M3C have also since replaced Nikita "d3ffo" Sudakov with former Natus Vincere player Yaroslav "Jady" Nikolaev, following struggles in the earlier part of the year where they failed to replicate their 2021 form.
They are already off to a promising start in the VCT EMEA LCQ, finding a 2-1 victory over Acend in their opener.
In an interview with Yinsu "Yinsu" Collins, Timofey "Chronicle" Khromov talked about the team's future and what the LCQ means for M3C's chances of finding a new organization.
---
---
M3 Champions have already received offers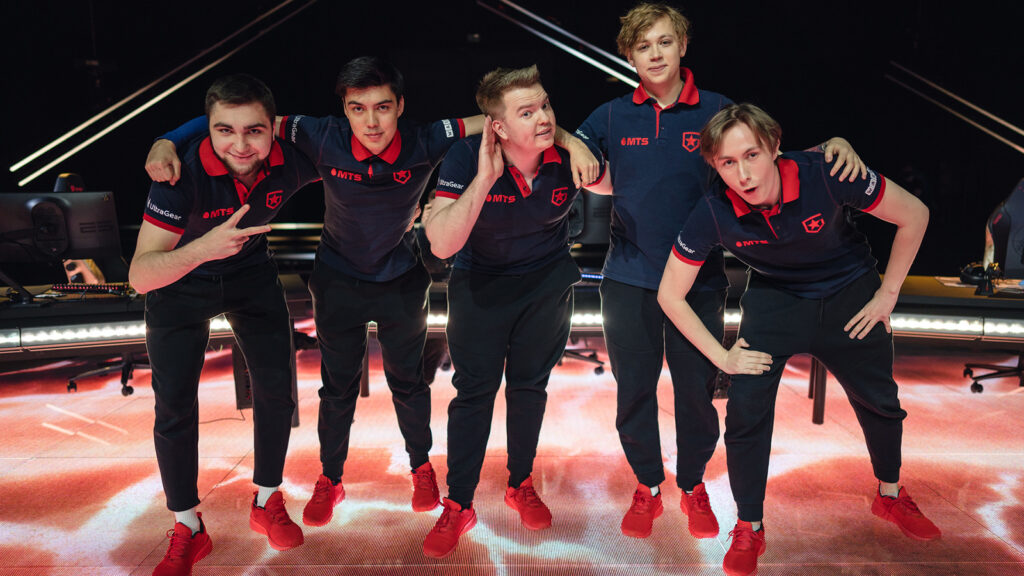 In fact, the team has already received offers from different organizations, said Chronicle. However, the team appears to be taking a wait-and-see approach to its new contract.
In the EMEA region, roughly 20 teams remain in the running for franchising, according to the latest report from blix.gg. These include familiar names like Team Liquid, G2 Esports, and Fnatic, in addition to lesser known names like Team Heretics, Rogue, and KOI.
M3C's goal is still to stay together as a team as Valorant moves toward its new partnership model in 2023 — but everything hinges on how they perform in the EMEA LCQ.
"If we play good in the LCQ and qualify to Champions, you will definitely see us in the franchised league as a five," he said.
Individually, Chronicle remains focused on putting on the best performance he can. He recently stepped into the role as the team's main duelist following d3ffo's departure, playing both Jett and Neon against Acend.
"I'm just trying to play the best game I can to show everyone that I'm one of the guys who deserves to be in the franchised league," he said.
If he keeps up his performance, he has little to worry about. Against Acend, he topped the scoreboard for his team on both Split and Breeze, including a total of 13 first bloods across three maps.
M3C will play their next match against OG LDN UTD on 10 August at 10:00 p.m. GMT+8 | 7:00 a.m. PT | 2:00 p.m. GMT. All matches will be broadcast live on the official Valorant Twitch and YouTube channels.
READ MORE: 6 kills in 6 seconds? Valorant player does the impossible in Immortal lobby