The grand final of the ONE Esports FIGHT! Tokyo Invitational featured a classic Tekken rivalry.
Korean Tekken player Bae "Knee" Jae-min faced Pakistani rival Arslan "Arslan Ash" Siddique in the final series, which echoed the duo's iconic EVO 2019 championship match that Arslan won.
Things would be different this time around at the Tokyo Invitational. While Arslan's Zafina beat other top Tekken pros like Yuta "Chikurin" Take and Nopparut "Book" Hempamorn in the lower bracket, DRX Knee stood his ground as the Invitational's undefeated contender.
---
DRX Knee's Feng pummels Arslan Ash for an early lead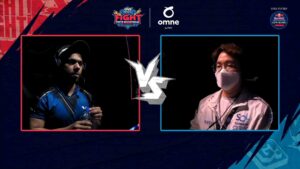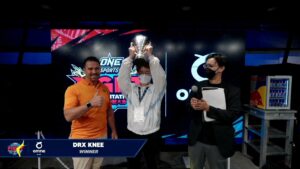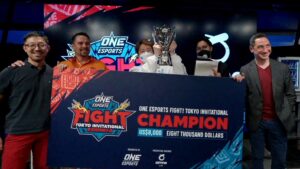 Knee was on fire from the get-go, landing strong punishers with Kenpo master Feng and putting up an incredible defense against Zafina's tricky stances.
In the final round of game two, the Feng player gained the health advantage and opted to run the clock out. Arslan tried to chip him down with a Rage Drive and a few pokes, but Knee landed an Evading Palm Strike that secured his second game on the scoreboard.
---
---
---
The DRX player wins it all with a sneaky low kick
After Arslan Ash secured a game with a miraculous sidestep, Knee went on the offensive to close out the grand final.
The Feng player secured a nasty counter-hit headbutt that put Arslan into Rage. The Zafina user tried to even out their health bars with a hail mary Rage Drive, but it was too late. Knee inputted a command grab, canceling the super move and cutting Arslan down to a sliver of health.
Down but not out, Arslan continued to poke for a counter-hit opportunity, but the Feng player snuck in a final low kick to claim the championship win.
---
---
With the victory, the Korean player went home with a cash prize of US$8,000 and a new trophy for his collection.
While the two rivals often get into heated debates on Twitter, Arslan squashed the beef and congratulated him on the victory. "He's currently the strongest," he wrote.
Follow ONE Esports on Facebook and Twitter for more Tekken news, guides, and highlights.
---
The ONE Esports Fight! Tokyo Invitational is presented by Omne by FWD.
Omne has music, mini-games, and more to help you energize or focus for your next tournament. Every Day. Your Way. Download free at Google Play and Apple App Store!
---
READ MORE: ONE Esports FIGHT! Tokyo Invitational Day 1 highlights: Eddy player Ser rises to the top