Thailand's top Tekken player Nopparut "Book" Hempamorn left his mark at REV Major 2022 — the flagship FGC event of the Philippines — in the most interesting way.
Just hours before gracing the stage in Tekken's top 8, the Thai pro player emerged as the REV Major champion of Street Fighter V, and even got the chance to fight SF legend Daigo Umehara in a show match.
While it might be your first time seeing Book outside of Tekken, he's actually been rising through the ranks in numerous FGC scenes for years now. In a post-match interview, the FGC player opened up about his recent success in multiple games and shared his best advice to new players and fans of FGC events.
---
---
Book's best advice to himself and fans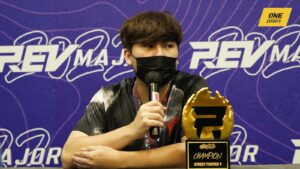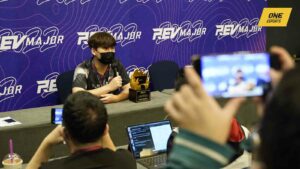 Book expounded on his FGC journey and how it was never as smooth as he thought it would be. Despite his top performance at REV Major 2022, the player said this wasn't always the case at previous tournaments. Just this year, the TALON player placed 33rd for Tekken at EVO 2022.
"The one thing I tell myself is 'don't give up.' You cannot expect to win all the time. When you lose, can you bring yourself back for the next tournament? That's the key. I don't give up," he said.
As for newcomers to the FGC scene, the Thai player said there is no rush to pick up a game and start competing right away. He believes in the importance of still having fun and soaking up the different activities at tournaments.
And for those who might still be a little shy about attending events, he said that the FGC community welcomes spectators and players who just want to experience the thrill of a virtual fight with an actual crowd.
---
Playing multiple games and character loyalists
When it comes to his practice regimen, Book confirmed that T7 will always be his main game. However, he doesn't mind taking up 2D games like SFV and Guilty Gear Strive.
"I don't have a problem with playing all three games because 2D games are a bit easier to play and I have a different playstyle in them. I sometimes have a hard time when playing more realistic 2D games like Mortal Kombat," he said.
The Thai player also addressed the idea of character loyalty in fighting games. As someone who's known for a handful of pocket picks, he pointed out that a lot of top-performing players also do the same thing.
In the REV Major grand final, Jeong "Rangchu" Hyeon-ho played three characters against current champion Jeon "JeonDDing" Sang-hyun, who also used just three fighters throughout the tournament.
"When I played JDCR, I switched from Jin to Akuma because I think it was a good strategy against him. I don't care what people think when I don't play my main character," he said.
---
---
The importance of countrymen at international tournaments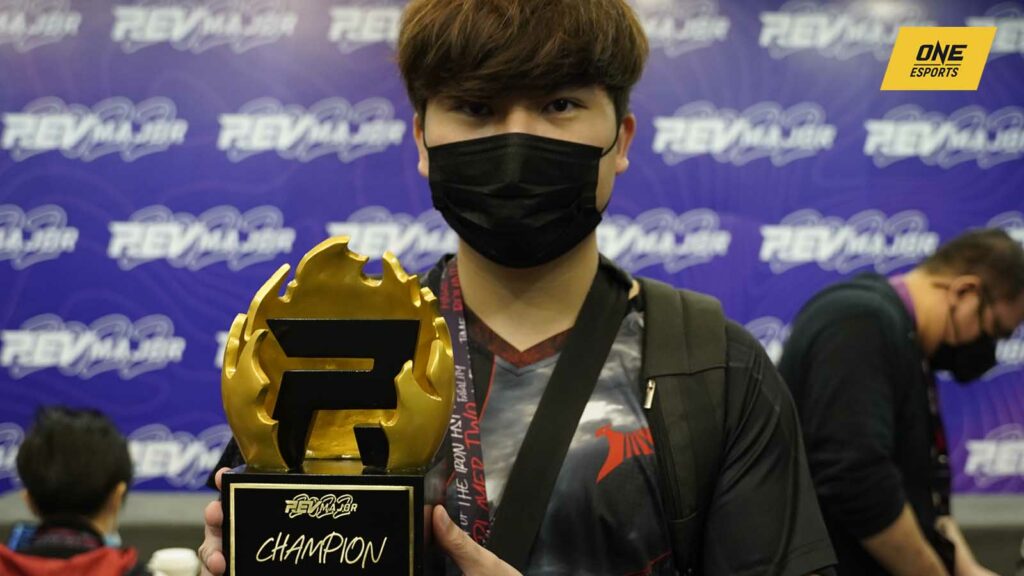 REV Major was an important tournament for the TALON player since it was the first time traveling with a fellow Thai player.
Book usually attends tournaments solo, but had always wanted someone on his side. Compatriot Uncle Ben was his training partner back in Thailand and was a constant source of motivation throughout the tournament.
While the Thai pro said that Ben didn't really give much advice throughout the tournament, his presence was more than enough to keep him fired up.
"He did help me. When you're playing and there's a guy from your country watching you and cheering for you, I think that's good enough. He knows I'm one of the best players in Thailand so he had confidence in me to figure out my problems during the game," he said.
Follow ONE Esports on Facebook and Twitter for more Tekken news, guides, and highlights.
READ MORE: JeonDDing dedicates REV Major 2022 victory to late grandfather