The most well-known one-trick Master Yi player to ever play League of Legends is, of course, Joseph Osceola "Cowsep" Hursey.
The 32-year-old streamer is best known for achieving high ranks in multiple servers using only one champion, Master Yi. His quirky personality and dedication has earned him a huge following, with 722,000 subscribers on YouTube and 717,000 followers on Twitch.
Two months ago, he tried something new. He created a new YouTube page for a MOBA game he was determined to try out: Mobile Legends: Bang Bang. He had only one goal in mind — to reach Mythical Glory, the highest rank, as fast as possible.
While some players take months, even years, just to achieve the coveted Mythical Glory rank, Cowsep made it look too easy. He is now two ranks away from reaching that goal, and it's only been over a month since the new season started.
---
---
Cowsep goes from Grandmaster to Mythic III in Mobile Legends in a blink of an eye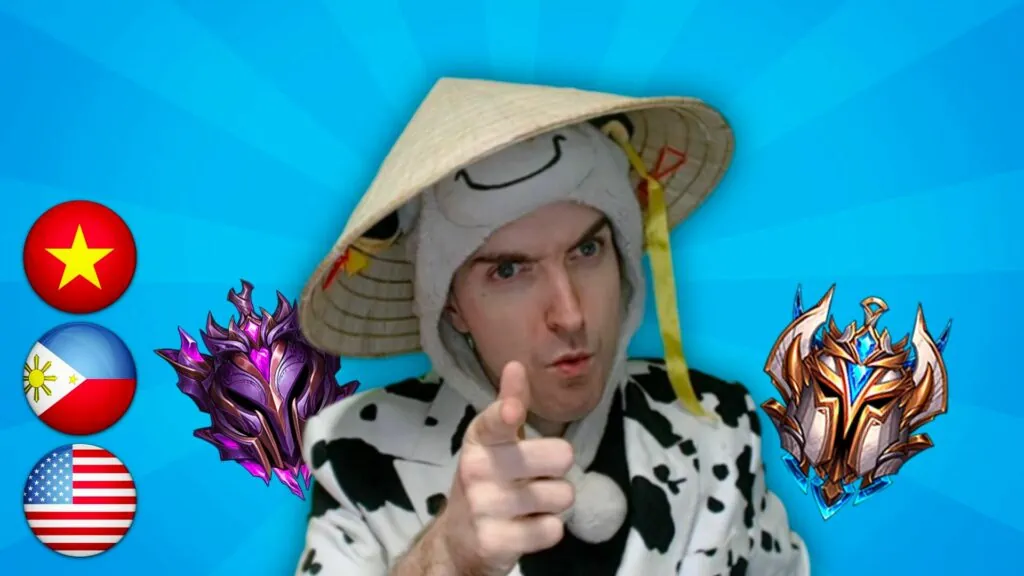 He started his MLBB journey on the Korean server a few weeks before the end of Season 24, reaching Epic before the reset. When the new season started, he clawed his way from Grandmaster to Mythic III within a month.
With his current rank, he only needs another 300 points to reach his ultimate goal.
"After I hit Mythical Glory in Korea, I will be playing on the Philippines server with 80 ping, and I'll get Mythical Glory again," he wrote on his YouTube page.
Based on his MLBB profile, his most played hero is Karina, where he's chalked up 147 games with a 65.3% win rate. Next is Saber (52 games) followed by Helcurt (25 games).
Much like in League of Legends, he prefers playing the jungle role, but adjusts to midlane where necessary.
---
---
When he's not streaming Mobile Legends: Bang Bang, Cowsep usually tries new heroes in ranked. Yesterday, he showed off his new Kung Fu Panda Akai skin in the jungle.
With 25,000 subscribers already tuning in, he is en route to becoming one of the biggest Mobile Legends: Bang Bang content creators outside of Southeast Asia.
Follow ONE Esports on Facebook for more Mobile Legends: Bang Bang news, updates, and guides.
READ MORE: PH imports Baloyskie and Janaaqt help Geek Fam snap 17-game losing streak