A new team will represent Turkey at the M4 World Championship.
Incendio Supremacy reigned supreme at the Mobile Legends: Bang Bang Turkish Championship 2022 after defeating Selecta in the grand final, 4-2, securing a slot at M4 in Indonesia early next year.
It was a grand final showdown between former teammates. Incendio Supremacy is led by Alien, the former EXP laner of Bedel who represented the region at the M3 World Championship. Selecta's roster also included former Bedel players such as Kazue, Farway, and DRAEZZ.
---
---
Incendio Supremacy secure an M4 slot after a dominant performance at the Turkish Championship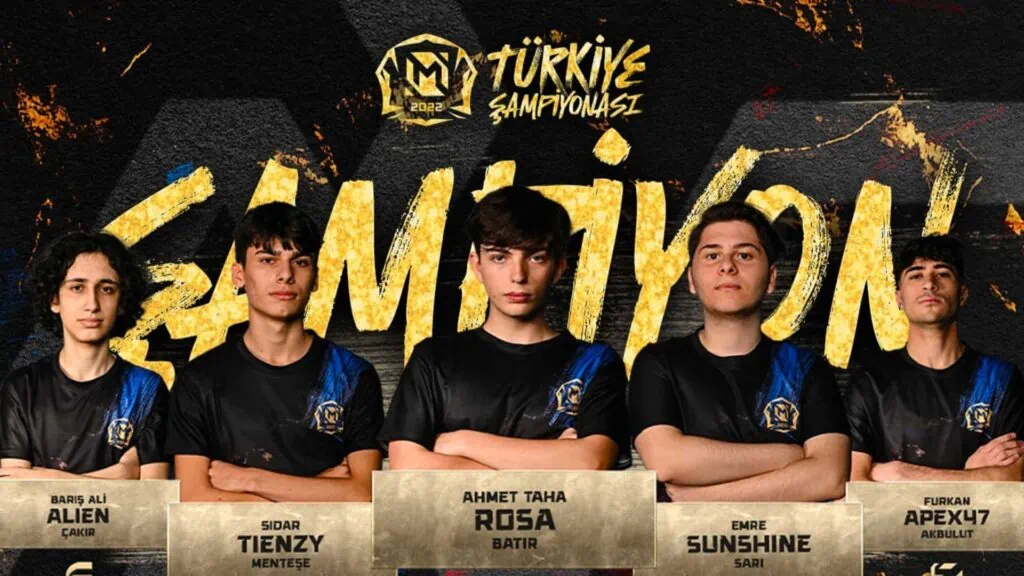 The qualifiers were held from August 20 to September 11. More than 300 teams fought for eight spots in the playoffs.
The playoffs was played in a swiss format, where the first two teams to win three matches will proceed to the grand final. At the end, Incendio Supremacy and Selecta had qualified.
Incendio opened the series in a dominating fashion thanks to Alien's flawless performance on Lapu-Lapu, who finished with a perfect 4/0/5 KDA. Along with APEX47's Atlas, they showcased how effective the Fatal Links and Bravest Fighter combo is in team fights.
It was a back-and-forth affair in the second game up until the 16-minute mark when Incendio caught Farway's Beatrix in the midlane jungle. With Selecta's main damage dealer gone, Incendio initiated a team fight that resulted in a wipeout, taking the 2-0 lead.
---
---
Farway's performance in the gold lane led his team to victory in game three. He secured a Maniac on Clint when Incendio was defending their exposed crystal at the 16-minute mark. Using Irithel in game four, he shut down Sunshine's Wanwan, who failed to secure a single kill throughout the game.
Tied 2-2, Selecta defaulted to their tanky lineups which they used in the previous two games. Instead of going for their comfort picks, Incendio went for an anti-tank lineup comprising Karina and Karrie, heroes who deal true damage.
It was a close game, but Incendio Supremacy pulled away in the latter half with their late-game scaling heroes. A wipeout at the 15-minute mark allowed them to push towards the base of Selecta to get a 3-2 lead.
In game six, one mistake by their opponents paved the way for Incendio to win the series, 4-2. At the 13-minute mark, both teams were contesting the Enhanced Lord in the bottom lane. Selecta had the upper hand in positioning, and took control over the buff.
Instead of retreating, Selecta forced a team fight. Rosa's Faramis activated his Cult Altar ultimate, while Tienzy's Aamon went behind Selecta's formation to take out the backline — Farway's Claude and DRAEZZ's Rafaela.
---
---
Only two Selecta members survived, which prompted Incendio to run down midlane for the series win.
In addition to representing Turkey at the M4 World Championship, Incendio Supremacyu will also be taking home the lion's share of the TRY20,000 (US$1,000).
Follow ONE Esports on Facebook for more Mobile Legends: Bang Bang guides, news and updates.
READ MORE: Burn x Team Flash win MPL KH, become first team to qualify for M4