Updated on November 28, 5:16 p.m. (GMT+8): Improved relevancy.
Reviewing your recent match history in Mobile Legends: Bang Bang offers valuable insights into your in-game performance over your last ten or more matches.
The history tab provides a comprehensive overview, including KDA ratios and item builds of all the players in a match.
While some players take pride in showcasing their winning streaks and MVP medals, others may prefer to keep this information private.
If you are among the latter, you can learn how to hide match history in Mobile Legends by following these simple steps.
How to hide history in Mobile Legends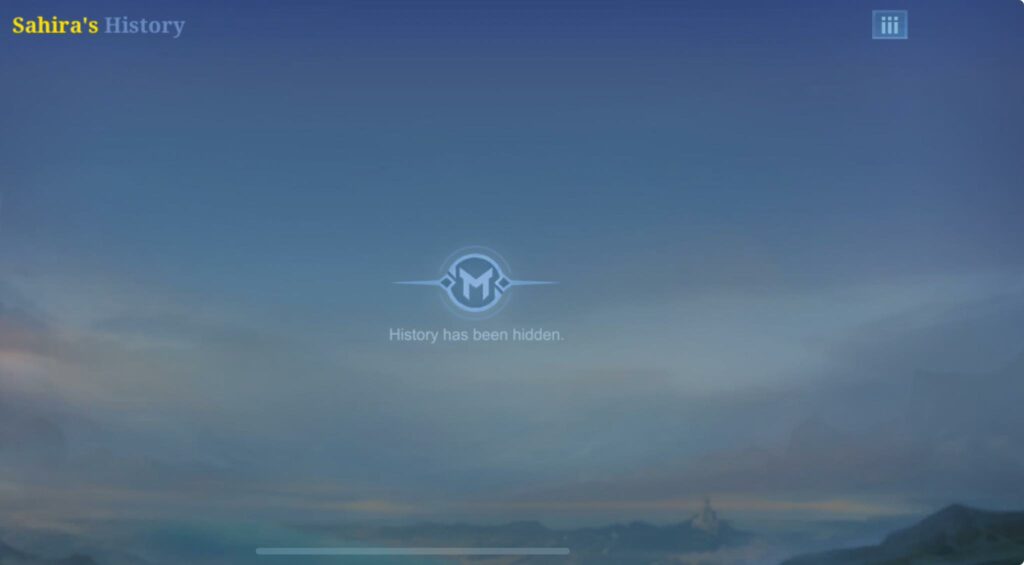 To turn off this feature, go to settings, and privacy, then scroll down until you see show history.
There are three options to choose from. You can either show it to everyone, only to your friends. or keep it private to everyone.
Do note that you cannot turn off this feature when you are on the global ranked leaderboard. This is to maintain fairness and avoid match-fixing in higher ranks.
Follow ONE Esports on Facebook, Instagram, and TikTok for MLBB esports news and updates.
READ MORE: The 3 potions in Mobile Legends and when you should buy them