EVOS Legends has defeated MPL PH powerhouse ECHO, 2-1, in the first round of ONE Esports Mobile Legends Professional League Invitational 2022 (MPLI 2022).
EVOS Legends went with a different roster at MPLI comprising EVOS Icon MDL players Ferdyansyah "Ferxiic" Kamaruddin, Jabran "Branz" Wiloko, and Dalvin "Hijumee" Ramadhan. Only Rizqi "Saykots" Damank and Rachmad "DreamS" Wahyudi from the MPL ID EVOS Legends roster are present.
This new roster iteration certainly surprised, for they eliminated MPL PH's super team on the second day of the tournament.
---
---
MDL players shine in EVOS Legends' dominant performance against ECHO at MPLI 2022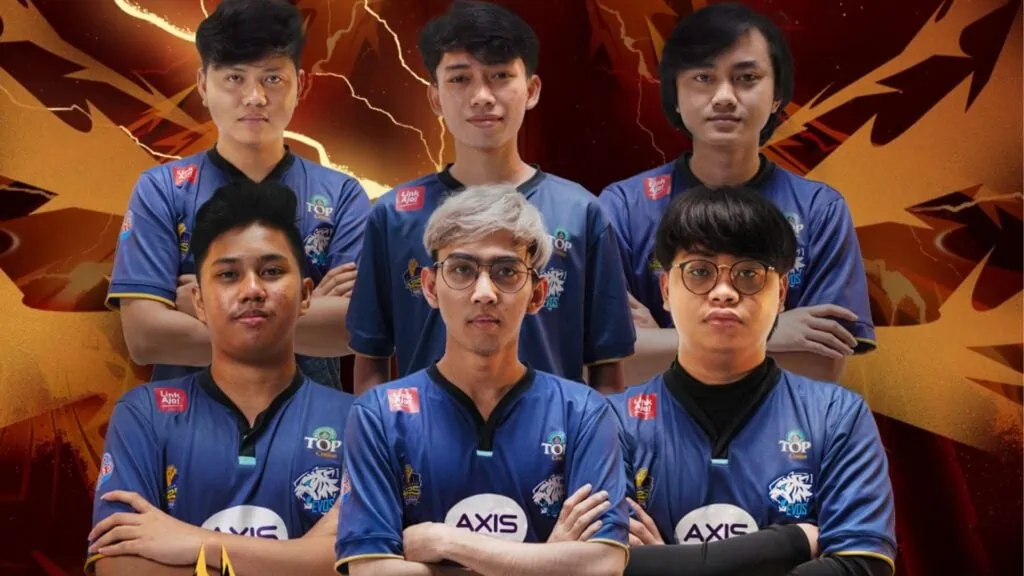 It was a closely contested game one, with EVOS Legends having a slight advantage in kills and gold. Ferxiic's Paquito also secured a few kills in the early game, and was slowly taking over with his burst damage build.
EVOS then sealed the deal after winning the Lord dance at the 14-minute mark. Instead of retreating, ECHO went to the bot lane to try and help Benedict "Bennyqt" Gonzales' Lesley finish off DreamS' Kadita, but were instead wiped out in the ensuing team fight.
With the Lord secured and all five members of ECHO down, EVOS went straight into the enemy base to win the first game.
---
---
In the second game, ECHO had a pick-heavy composition comprising Bruno, Benedetta, and Pharsa. EVOS centered its lineup on Branz' Melissa, with the remaining four comprising utility heroes such as Mathilda, Akai, and Masha.
ECHO had the momentum on their side, getting easy kills in the early to mid game, so EVOS tried to drag the game for as long as possible to give Melissa the time to catch up and complete her core items.
However, ECHO ended the game at the 18-minute mark after Bennyqt's Bruno sneakily destroyed the base from the bot lane while everyone was distracted at the Lord pit at top.
---
---
ECHO took a risk by drafting Miya in the third game against Gusion, Mathilda, and Esmeralda. EVOS countered with Claude.
The final game was a one-sided affair in favor of the white tigers. Ferxiic's Gusion and Branz' Claude were getting kills left and right, resulting in an 11-1 kill score 10 minutes in.
As a result, ECHO were on the defensive, and eventually crumbled at the 15-minute mark after Karl "KarlTzy" Nepomuceno's Leomord got caught out in top side jungle by Saykot's Esmeralda.
In the final game, Branz was hailed the most valuable player with a flawless 4/0/8 KDA on Claude.
They will next face either the Philippines' Bren Esports or fellow Indonesians Bigetron Alpha in the second round tomorrow, November 4, at 6:20 p.m. GMT+8.
You can find the full MPLI schedule, results, and brackets here. Follow ONE Esports on Facebook for more MPLI news and updates.
READ MORE: SoloAim steals Lord on tank hero, eliminates Cambodia's only representative at MPLI 2022