Updated on October 11, 11:15 a.m. (GMT+8): Added links and images relevant to the guide.
The arrival of the newest Mobile Legends item Starlium Scythe has gotten players riding a wave of excitement.
Following the rollout of patch 1.7.94, the equipment replaced two of the most sought-after offensive magic items— Calamity Reaper and Shadow Twinblades.
Essentially a cross between its predecessors, it equips its wielders with an additional 70 magic power, 10% cooldown reduction, and six mana regeneration. It also grants heroes eight percent Hybrid Lifesteal, a new in-game effect that repealed Magic and Physical Lifesteal altogether.
But what really takes Starlium Scythe to center stage is its passive effect called Crisis which allows heroes to deal additional True Damage equal to 100 plus 100% Magic Power with an additional 10% Movement Speed three seconds after casting a skill.
While suitable for several heroes, there are a select few who transform completely when equipped with the item.
---
Best heroes to equip Starlium Scythe in Mobile Legend
Harith
The game has just gotten easier for Harith mains.
Prior to the update, Calamity Reaper was normally the first priority item for the mobile mage right after Magic Shoes. The combination of 100 Mana, six Mana Regen, 10% Cooldown Reduction, and 70 Magic Power from the now-removed item was all users could ask for from the early to mid-game.
Replacing the item with Starlium Scythe in the build practically grants the same attributes, but with Hybrid Lifesteal added to the mix. This elevates the mage's ability to be more pesky in the lane early, whether in the gold lane or midlane. He also possesses massive kill potential thanks to Crisis.
Similar to the previous build route for Harith, players should prioritize Starlium Scythe right after Magic Shoes, then buy Feather of Heaven and Holy Crystal for nastier magic damage output.
Aamon
Aamon is another hero who benefits tremendously with Starlium Scythe, as the added attributes from the item fills in his needs to dominate the mid-game to late-game.
The six mana regeneration and 10% cooldown reduction may not be astounding in one glance, but it is just enough to keep him going.
The Crisis passive also syncs perfectly with his skill combo. After throwing out Slayer Shards and closing the gap, he can use his enhanced Basic Attacks infused with True Damage to quickly melt squishy heroes.
Tankier roamers or fighters are not exempt — especially when he unloads his Soul Shards and kites back, ending with his Ultimate, Endless Shards.
In order to do this, players can build the Starlium Scythe as the hero's third item after Genius Wand, and choose between Glowing Wand or Feather of Heaven depending on the state of the game.
Karina
Karina was once the top beneficiary (and literally the bearer) of Shadow Twinblades. The item pumped her up with additional 15% Magic Lifesteal, 75 Magic Power and five percent Movement Speed, and its passive called Assassination enhanced her Basic Attack.
Now that the Shadow Twinblades is removed from the game, Moonton ensured that Karina mains need not to worry, for its successor, Starlium Scythe, offers right about the same attributes, and more.
Just like Harith, the assassin can take full advantage of the item to pack a punch in fights and still remain as the last one standing with the eight percent Hybrid Lifesteal.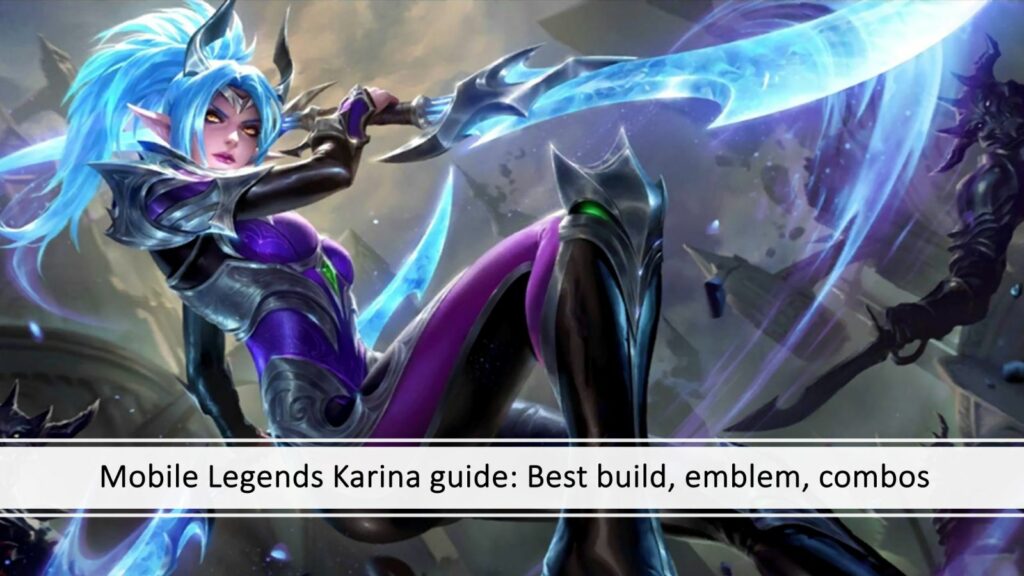 But what makes Karina one of the best holders of the item is the fact that the Crisis passive harmonizes perfectly with her passive, Shadow Combo, both of which let her deal True Damage every one and a half seconds.
Players should get Starlium Scythe as early as possible for Karina, and quickly amp up her magic damage with Holy Crystal or Concentrated Energy to instantly erase squishy heroes on the backlines.
Follow ONE Esports on Facebook, Instagram, and TikTok for MLBB esports news, guides, and updates.
READ MORE: Athena's Shield or Radiant Armor? Here's a guide for you to know when to buy these items