Updated on December 5, 4:51 p.m. (GMT+8): Added links relevant to guides.
Vale has been a staple pick for midlaners in Mobile Legends: Bang Bang for quite a while. He is easy to learn and his combo is satisfying to pull off, especially if you catch five heroes with his ultimate, Windstorm.
There's no denying that he is one of the best team fight initiators in the Land of Dawn. He is the eighth most popular hero in all ranks at the time of writing, according to MLBB stats.
While Vale is a pain to deal with throughout the game, he has one obvious flaw — he has no mobility skills. Here are three midlane heroes who can shut down the Windtalker in Mobile Legends.
3 mage heroes who counter Vale in Mobile Legends
Kadita
Kadita is the safest pick if you are up against Vale in the midlane, for the Ocean Goddess is good at punishing heroes with no mobility skills. Even without her core items, a simple combo of Breath of the Ocean, Ocean Oddity, and Rough Waves is enough to burst down anyone caught in the blast.
If Vale catches Kadita with Windblow, she escapes the skill's range with Ocean Oddity whilst healing HP thanks to her passive, Thalassophobia. Kadita, therefore, doesn't need to build Winter Truncheon in this matchup.
This gives her an advantage as she'll be able to focus on building offensive magic items such as Blood Wings or Glowing Wand. Kadita is a difficult hero to master, but essential if you find yourself going up against Vale in your ranked matches.
Selena
Selena is one of the strongest mage heroes in the midlane once you master her skill combos. She can deal damage from afar and give heroes with no mobility a hard time in the laning phase.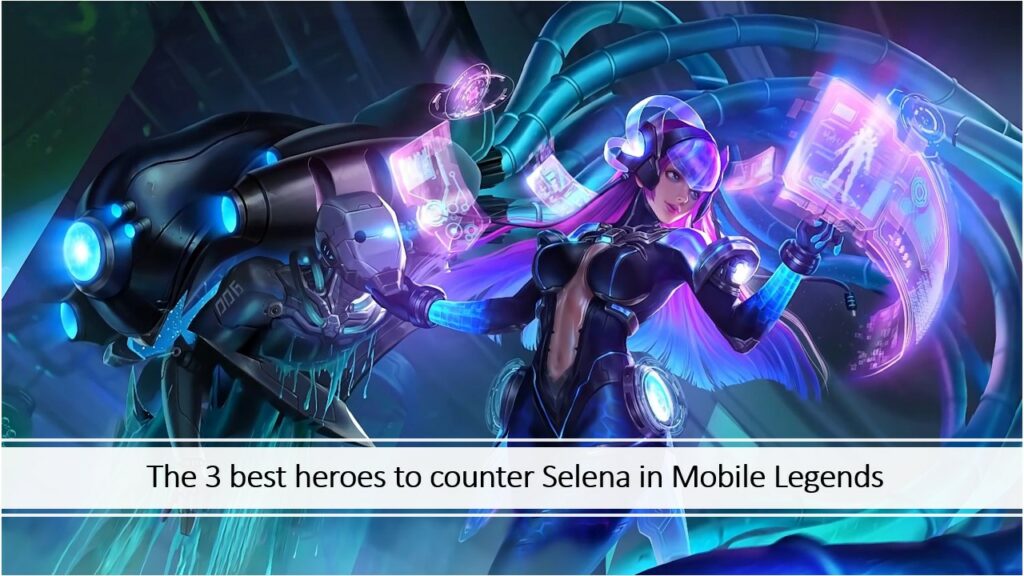 The Windtalker won't be able to set up plays, as she can use Abyssal Arrow to stop him from chaining his combo. Vale players usually hide in the bush and wait for an opponent to get close before casting all of their skills. Luckily, she can stop Vale from doing that with Abyssal Traps, which provide vision.
The biggest challenge you'll face against Vale is if the enemy team has an aggressive roamer like Franco or Atlas. Since Selena is one of the squishiest heroes in the game, building Clock of Destiny and Winter Truncheon first is recommended for survivability.
Kagura
Kagura is one of the most rewarding heroes to master in the game. Her mobility and damage output are excellent against most midlane heroes in the Land of Dawn. This is especially true if you are up against enemies who rely on crowd control to make plays, a description that perfectly fits Vale.
She can cancel Windblow and mount a quick counterattack with Seimei Umbrella and Yin Yang Overturn. The only thing he can do in this situation is to burn whatever Battle Spell he has. This might allow him to escape in the early game, but Kagura's combo is almost always a sure kill in the mid to late game.
If you are up against a defensive Vale player, wait for him to use Windblow or Windstorm before going into the team fight. It's also a good idea to get Athena's Shield if you are behind the lane matchup, as it greatly helps mitigate his burst damage.
Follow ONE Esports on Facebook, Instagram, and TikTok for MLBB esports news, guides, and updates.
READ MORE: Mobile Legends Vexana guide: Best build, skills, emblem, combos