Gen.G Ruler got the W, by using W.
Week 7 of the League of Legends Champions Korea (LCK) Summer Split saw a lightning-fast quadra kill from Park "Ruler" Jae-hyuk on marksman champion Zeri.
In Gen.G's match against DWG KIA, it all came down to a third game, where the Tiger Nation team held a sizeable 10,000 gold lead by 39 minutes. Ruler was the star of the final game, wiping out DK in their own base.
---
Gen.G Ruler electrocutes DWG KIA with Zeri's Ultrashock Laser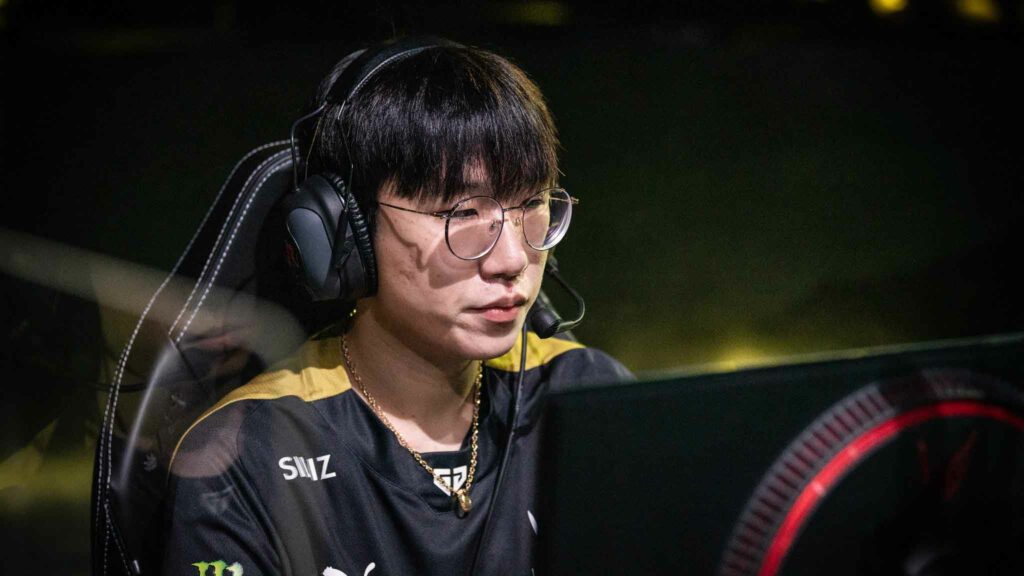 After Gen.G dogpiled Heo "ShowMaker" Su's Viktor right outside the enemy base, Ruler stayed in the mid lane to clear out a minion wave. DWG KIA tried to punish the overextension, but the AD carry was ready to duel.
Once Ruler's Immortal Shieldbow activated, Ruler zipped into the enemy base to start his killing spree. After landing a few auto-attacks, the Zeri player cast Ultrashock Laser right at the edge of an inhibitor and instantly eliminated Yoon "Bible" Seol's Nami and Kim "Canyon" Geon-bu's Viego.
Still out for blood, Ruler chased down the last two DK players near the fountain to claim a late-game quadra kill and ace. With no one left to defend, Gen.G easily destroyed the Nexus for the series victory.
This isn't the first time that Ruler has popped off on Zeri. Just last week, he picked up an impressive pentakill over LCK rivals T1.
---
---
---
Ruler's mindset for the upcoming playoffs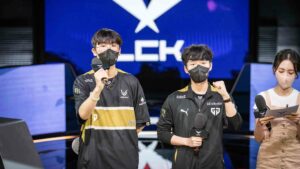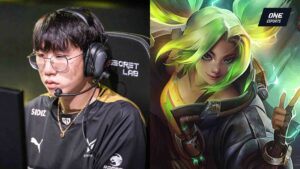 Gen.G Ruler received the Player of the Game award for game three, and continues to share the top spot of the POG standings with LSB's Lee "Prince" Chae-hwan and T1's Choi "Zeus" Woo-je at 1,100 points.
Now that Gen.G has secured a spot in round two of the LCK Summer 2022 playoffs, the AD carry is focused on preparing for the postseason's best-of-five match format.
"Having that unwavering mindset is important. Even if you lose game one, upsets can definitely happen. If I can keep myself collected, I believe we can become champions," he said in a post-match press conference, according to an Inven Global translation.
Gen.G leads the league with a 15-1 record and will face Fredit BRION on August 10 at 5 p.m. GMT+9 | 4 p.m. GMT+8 | 8 a.m. GMT | 1 a.m. PT.
Follow ONE Esports on Facebook and Twitter for more LoL news, guides, and highlights.
READ MORE: 7 losses later, Ruler finally gets his revenge with zippy pentakill