Gen.G's bot laner, Kim "Peyz" Su-hwan, may seem like any other typical teenager in South Korea. He enjoys spending time with his friends, going to karaoke rooms, and hanging out at PC cafes.
However, he is far from a typical teenager.
At just 17 years old, he is not only the youngest bot laner to win an LCK championship in his first rookie season, but also receive the finals MVP award.
During the LCK Spring 2023 finals, Peyz and his crew surprised by beating favorites T1, 3-1. This victory came after they lost three matches in a row to T1 during the regular season and semifinals.
Thanks to incredible top lane plays by Choi "Doran" Hyeon-joon and Peyz's amazing synergy with Yoo "Delight" Hwan-joong, they were able to close out the series.
This is his story of how he took a most unusual route on his rise to stardom.
---
---
Peyz's intriguing backstory defined his success on the big stage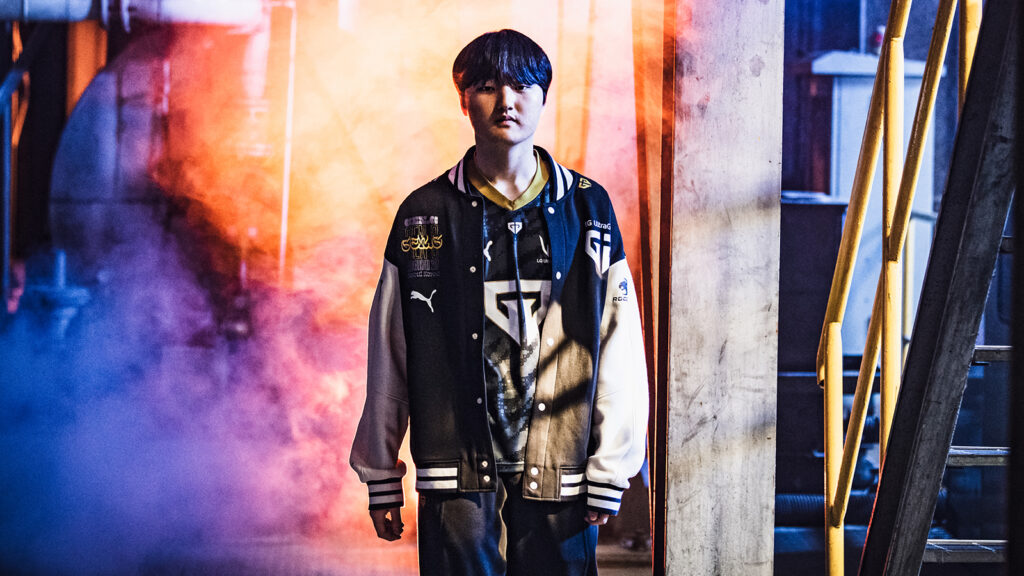 While his peers were busy preparing for university entrance exams, getting tutors, and attending private extracurricular academies, Peyz was receiving home-based tutoring for League of Legends.
"When I told my parents that I wanted to be a professional League of Legends player, my mom's friend introduced me to a former professional player who would come by my house to help me rank up," he shared with ONE Esports.
The tutor would visit his home two or three times a week, providing valuable tips and tricks to help him climb the ranks. The lessons allowed him to master specific champions and become a better solo ranked player, for it was important to gain a high LP to attract the attention of professional teams — which was Peyz's ultimate goal.
"He told me that if I wanted to get noticed by professional teams, I would need to start off by having a higher rank, and that's where we started," he said. However, after learning from this tutor, he reached a plateau.
Realizing that he was stuck, his mother asked the tutor to move in and provide round-the-clock coaching.
The tutor agreed, and lived with Peyz for an entire month, teaching him day and night. This intense tutoring period helped him break past his limits. Just a few days after the month-long session, he received a life-changing message from Gen.G.
---
Peyz began his professional career with Gen.G Academy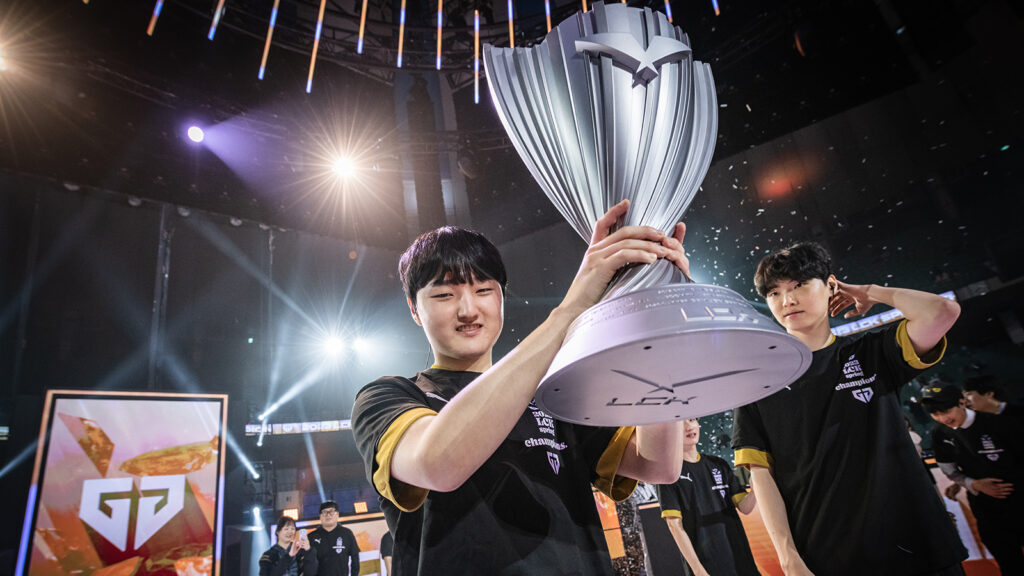 He accepted a place in GenG's academy team, and a year later, he was called up to Challengers where he shone and got noticed by the main roster.
That year, during LCK Summer 2022, the main roster swept T1 in the finals to become champions for the first time in the organization's history. Showing strength, they went into Worlds 2022 as favorites, but bowed out in the semifinals after losing to eventual champions DRX, 3-1.
This was a surprising, and a disappointing ending for Gen.G. However, it marked the beginning for Peyz. The team's pillar and core bot laner for the last six years Park "Ruler" Jae-hyuk, left for JD Gaming in the LPL.
At that time, fans were wondering who could possibly fill such big shoes. When the announcement was finally made, fans shared their doubts about whether a rookie could be up for the task.
"I was able to adapt to the environment very quickly," Peyz shared. He didn't feel nervous throughout the season, including the finals. He calls it "his second nature" — where he's focused mainly on playing his best and making sure he was not a hindrance to his team.
Looking forward, he has a few goals he wants to accomplish: he aspires to reach the Worlds finals, and play against Gen.G's former counterpart, Ruler. When he heard that Ruler had mentioned in a recent interview that it won't be easy playing against him, Peyz responded, "I know it will be hard; I will just have to try my best."
Follow ONE Esports on Facebook and Twitter for more LoL news, guides, and highlights.
READ MORE: MSI 2023: Schedule, results, standings, format, teams, where to watch